For years, probably since the beginning of home computing there has been soccer based management games. Now, at last, we have a title in Premiership Coach which simulates a professional Australian rules football club. <insert crowd road>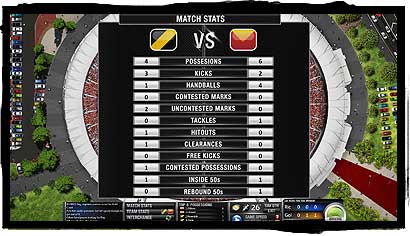 You will notice when the game starts that it has unfamiliar names. Obviously this game is not AFL licensed so they have had to make slight alterations to team nicknames and other common AFL namings such as the Brownlow medal in order to get around having to pay out a licensing fee. It is very easy to modify and only takes five minutes to change to the correct names when you are setting up your new league. As an example, North Melbourne 'Wallabies' and Melbourne 'Devils'.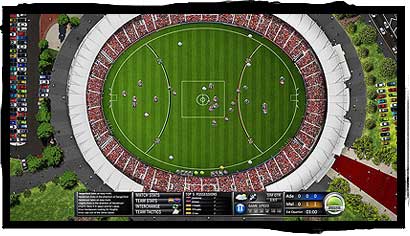 The game itself is a highly detailed sports management simulation, so that means you unfortunately do not get to guide your team around with a controller kicking and punching balls. Instead, the actual match is a number of numbered dots that represent the players. What you do control is everything that surrounds the players at a club.
You are initially presented with a contemporary squad of players, representing the club you see on today's AFL with the correct names and similar attributes. You will then be required to manipulate the team's performances by training, recruiting specialised coaches, tinkering with financials, using various options in motivating players.
You also will need to create a team's playing style, for example, playing wide or using the corridor. There are numerous overall team systems you can employ, which are being used in modern AFL sides. You can even micro manage individual players, even tailoring their training intensity depending on whether they are injury prone or needing improvement.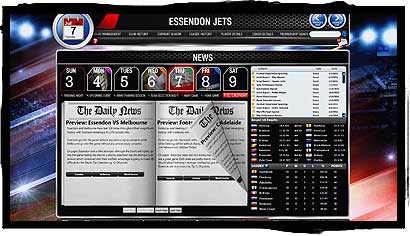 The level of detail will interest those of you who are hardcore Aussie rules football fans. It allows you to scout for future players in the regional second tier competitions that you can draft for later seasons of which you are able to play indefinitely.
This game is very much a detailed and complex simulation which requires a fair bit of time to get to understand what will work tactically with your squad of talent, so it would be a wise move to read the instructions carefully before you play.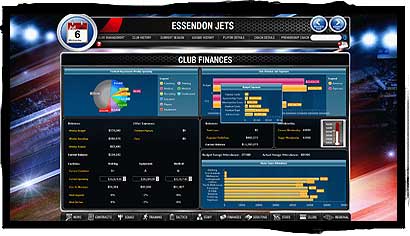 Overall, you really need to be a footy nut to properly enjoy this game and you need plenty of time to really get into it. If you are, it will probably add quite a deal to your understanding of what goes on in the modern AFL world. I played the game and followed the sport for thirty years and a lot of this had left me quite bewildered. The game has changed so much and has almost become a science in itself.