Pinnacle Studio Ultimate Version 11
Pinnacle a division of Avid
Software reviewed on an Alienware system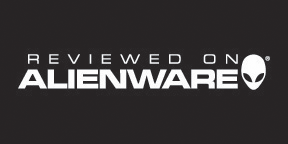 Check out Alienware at www.alienware.com
In this day and age of budding videographers the choices of software to support this nitch market are growing. The thing is what is a person that is interested in working on video editing to do? One very good solution to both casual video editing and also real life no budget/low budget movie making is Pinnacle Studio. Now I have got to admit being a Pinnacle user for some time since version 8 and then 9 I was more than a little skeptical when version 10 came out with all its various issues. It felt like once again the consumer was paying for the pleasure of being a beta tester for version 10. With the patches 10 is very manageable and is a fare choice for video work. While I have to admit, I raised an eyebrow wondering why version 11 was here so soon, when they are even now having an open Beta patch for version 10. As well as a version 11 Beta patch. The Patch for version 10 is to make the software even better. As for the patch for version 11? Reports say itís to add new features that could not be added to version 11 before store release due to time constraints.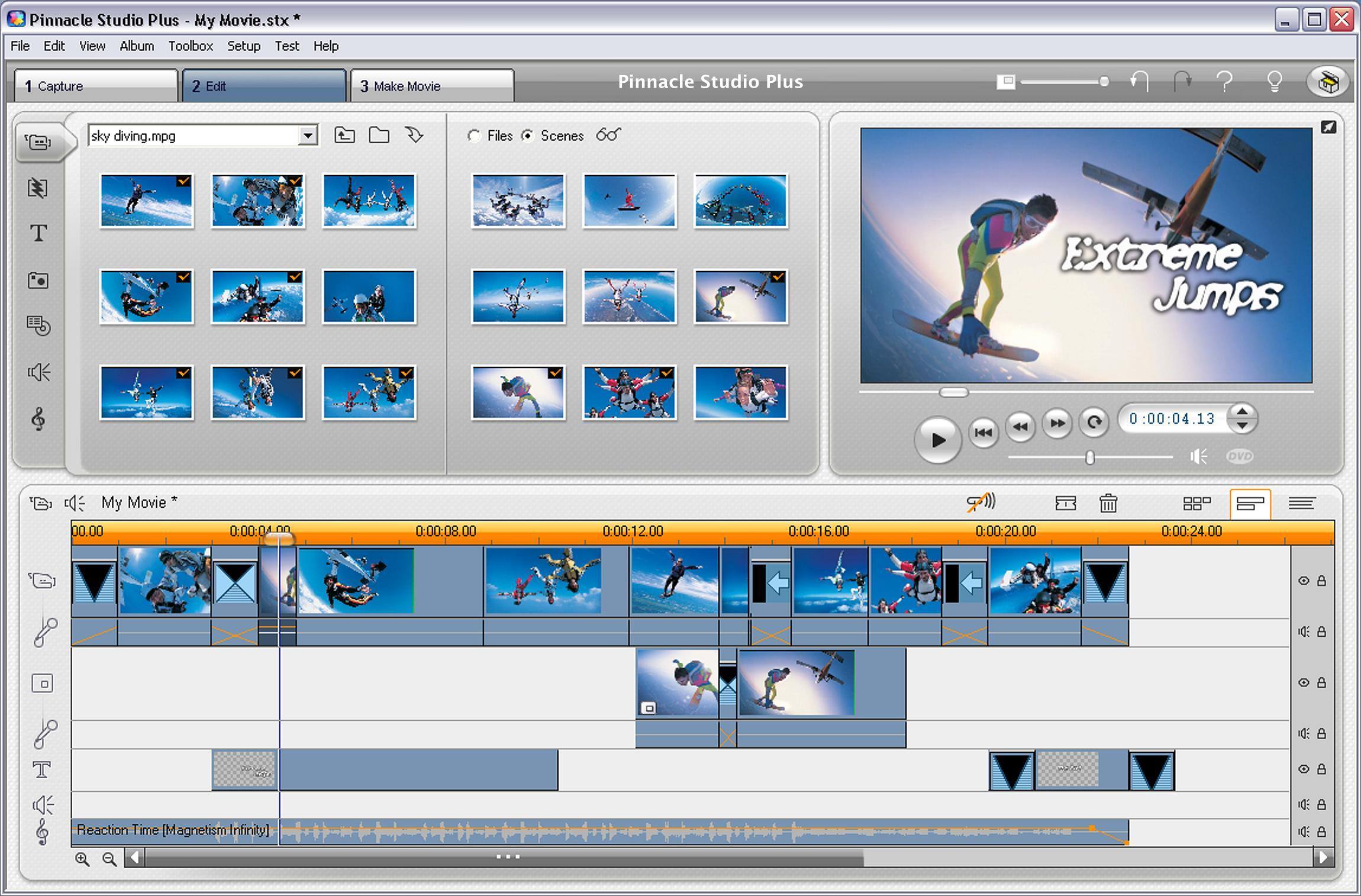 Now jump ahead and here comes Pinnacle Studio version 11! In three choices no less which I will break down for you and tell you what comes with each. Now I was more than a little skeptical, but soon became pleasantly surprised. It looks like Studio 11 is definitely worked out a few issues from past versions, made some touch ups and new improvements that actually work. For this review we are using the king of the Pinnacle software line, Pinnacle Studio Ultimate version 11.

Pinnacle Studio 11 Ultimate is the Plus version, with some extra toys included such as audio and video tools like SoundSoap (the audio cleaning tool), lighting and film style effects (Video effects plug ins) and a green screen back drop to unfold and play with. With the green screen back ground cloth you can insert your actor in a picture in picture shot, or green screen them into just about anything.

We went ahead and tried Pinnacle Studio 11 Ultimate, on two different systems, a Gateway with 2 GIGs of ram and 256 memory on an NVIDIA graphics card. (We got bold and tried it on a native hard drive and GASP an external drive. (We do not recommend installing this program on an external drive; it took us a solid 9 + hours to install on an external drive) On the internal hard drive things run much smoother and faster, the external drive is incredibly long in any part of the process. We also ran the program on an Alienware Area 51 7500 quad core system, with all the bells and whistles and it ran the program better on all fronts. So system configuration and how many drives you may or may not have daisy chained together will have some effect on performance, more so for any graphics editing software.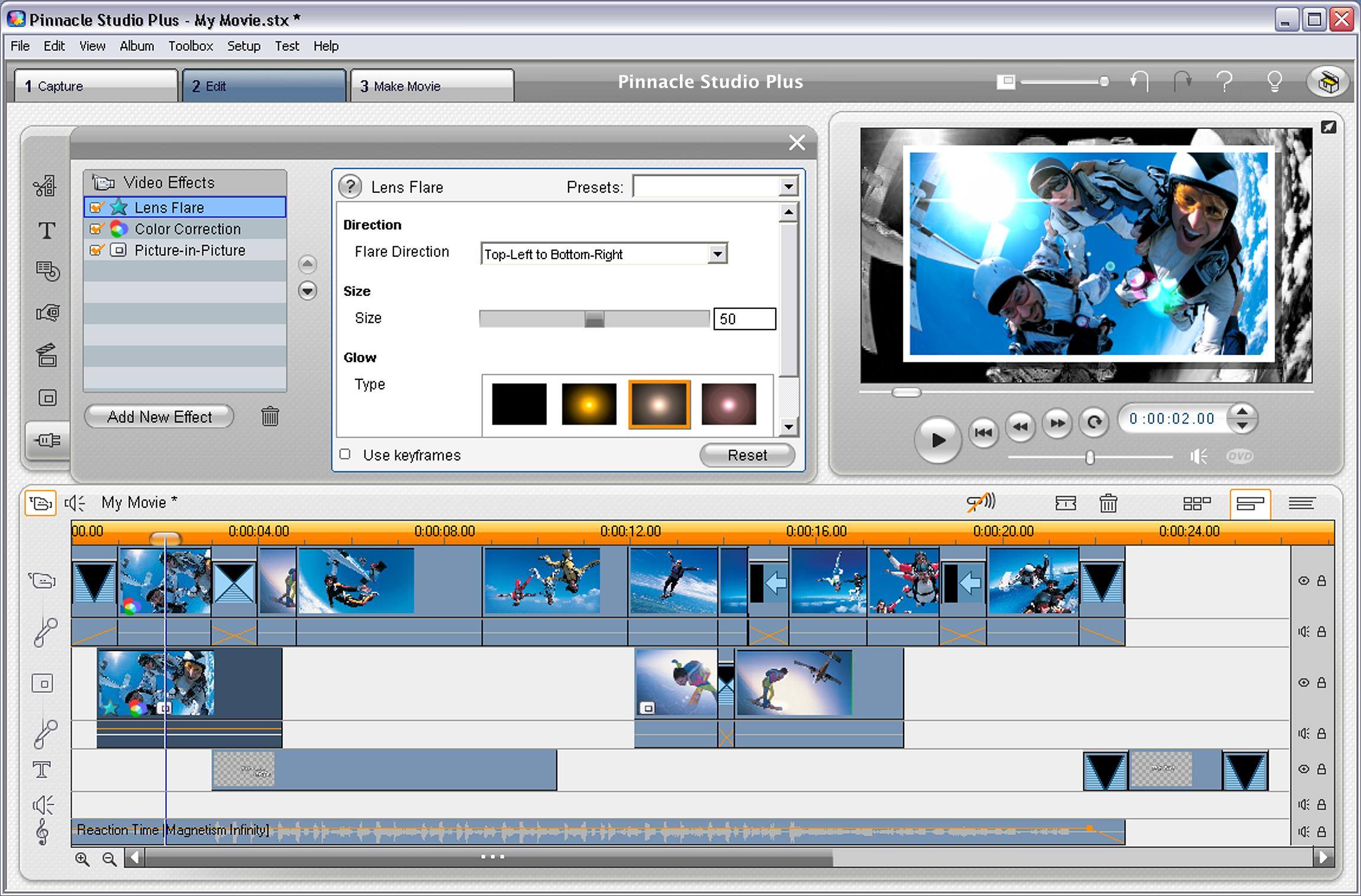 Now Pinnacle Studio 11 Ultimate comes with three disks, if you break it down the Ultimate Edition is basically the plus version installation, the bonus disk and the Ultimate add on disk. Happily enough if you have some of the extra add on purchases from other versions of Studio, they port over just fine. Even my library of Smartsound music is available, even though this new version of Pinnacle Studio comes with something called Scorefitter with a bunch of new music; itís a nice change and even better to have an expanded music library with both Scorefitter and Smartsound working.

Editing from Mini DV footage and even High Definition footage worked out very well. Being able to work in High Definition is a blast, nothing like the sharper picture you can get out of High Def. There are some extra features that are initiated with the upcoming patch as noted earlier, which at the time of this writing was in public Beta. Please note the basic version of 11 does not have the nifty AVCHD or HD DVD output, so if you want to get all the bells and whistles go for the brass ring and get Pinnacle Studio 11 Ultimate. (Watch for the newest patch for the software which makes sure everything works to specification as well as adds a few things. Me I would not recommend the Open Beta patch unless your keen on testing the patch and also providing feed back, because letís be honest here. Why bother with the Beta patch if you wonít give the feed back to let the company know of any issues?)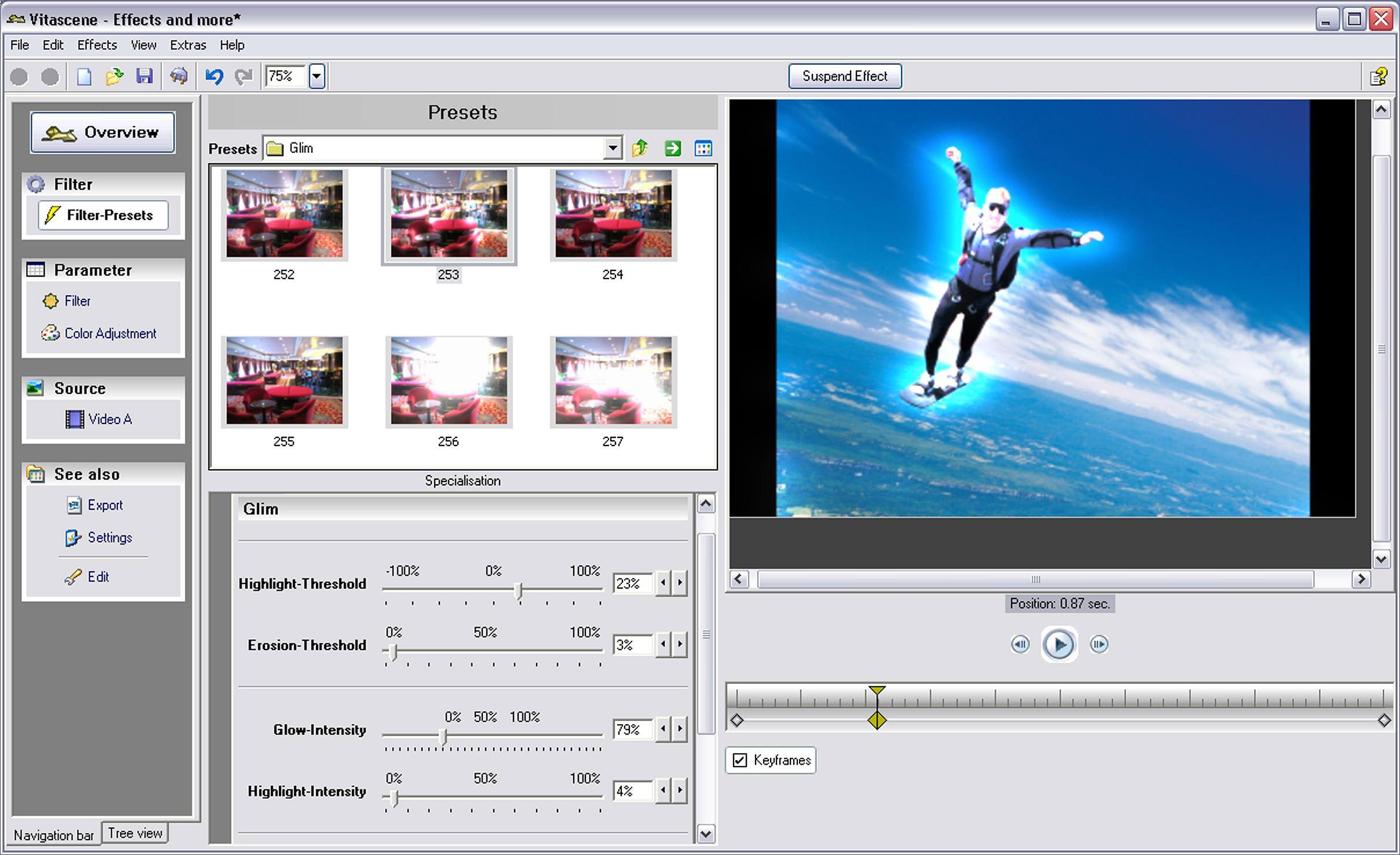 All of the versions of Pinnacle Studio 11 have a scalable interface, Having seen past versions of Studio I can safely say that users of older versions will feel right at home, and the learning curve for new users should be relatively short.

The capture source screen looks pretty much the same, showing a graphic representation of a video camera, once a camera is plugged in to your computer you can use the simulated controls on the graphic of the video camera to rewind, play or fast forward the real camera thatís plugged into the system, and the true work horse of the whole program, the editing screen is just as friendly as ever. Sporting two video tracks (One of these being an over lay for chroma keying and blue/green screen effects. One for transitional such as fade or any number of premium content, like page curls any of which can really add to your video production. There are also two sound tracks to add some punch to your film, no really, if you want to add a punch sound effect there is a sound effects track, and then there is the music track where you can add a little mood music to your master piece.

The New ScoreFitter music generator is what you would use on the music track, highlighting all of your movie clips that you want music added to and you can use Scorefitter to automatically add music. This part of the program comes with several different styles and moods to fit just about any film venture. . The BIAS SoundSoap Pinnacle Edition audio noise cleaning tools is a new toy for Pinnacle. I may have to read more of the capabilities of SoundSoap in Pinnacle Studio 11 Ultimate, because I tested it out on a couple of clips and just did not get the desired results. Of course it happened to be a clip with the worst sound issues, shots from on top of the Empire State Building observation deck in New York City. The wind was pretty powerful and even with SoundSoap It could not be cleaned up enough to hear any voices clearly. On a clip at ground level I had better results with tweaking the sound. With other feature in the sound department such as complete Dolby Digital 5.1 audio encoding the plus side of the software does add up.

Moving on and creating a few clips, both long and short, and testing out some of the video effects and transitions I got pretty wrapped up with the program. Now granted to me the program is pretty simple to pick up and work with. Like any software though you will want to make sure to read the hand book that comes with it and also try out a few things before making your final movie burn. Pinnacle Studio 11 Ultimate gives you plenty of movie making tools, and some of the most under used tools in amateur film making are transitions.

Depending on the type of transitions used you can really pull the audience into your film. One of my favorite effects I found also is Pan and Zoom, Pan and Zoom can take a static scene and add much more impact to it. Between all the transitions, special effects plug ins (Some of which may have to be purchased) that Pinnacle Studio 11 Ultimate has to offer itís a toy box for the imagination and the creative drive.

For static pictures and slide shows thereís MovingPicture precision pan and zoom this is the same tool used by professionals such as Ken Burns. Playing with this I got different results of course depending on the picture youíre working with. All and all MovingPicture precision pan and zoom is a pretty useful tool all around thatís just another plus for the Ultimate version.

When you at last finish you movie and want to share Pinnacle also has New--Simplified Web Publishing. Looking ahead, Pinnacle figured people would want to show and share video making efforts. Posting to Yahoo videos (and they say more options to come) the videographer can show off their stuff.

Last but not least of all, there is DVD authoring, complete with video menus during the video edit process, making it a snap to create some pretty impressive DVD menus that link different chapters of your film together with a few clicks of the mouse. If making a DVD in the editing mode is not enough, letís say you want to just burn right from your video camera to a DVD. Direct from tape to DVD is another cool feature, for those projects you feel do not need an editing touch, just some raw memories you want to put right to DVD. Better yet, burning right to DVD saves a lot of space on the hard drive. If youíre on the High End video camera market such as an HD camera, HD video takes up a huge amount of room on a hard drive.

Like with any software it depends on what youíre running it on, but there is some definite improvement in the programs performance and speed from its predecessors. On our official review System the Alienware Area 51 7500, Pinnacle Studio 11 Ultimate really shines. So you need to have the horses if you want to get into this race, check the system requirements on Pinnacle, but if you have a system thatís five or even six years or less old, you should not have much of a problem running this ace of video editing software.

I am going to throw in some final suggestions to make your whole Pinnacle Studio 11 Ultimate experience much smoother. When doing footage capture, make sure you name your files for easy recognition. From the amateur or average user, to the professional you may have multiple shots involving the same subject matter or scene. Naming each captured shot something that you will effectively and efficiently find again during editing will really speed up the editing process. Though some users, from past programs may have felt slighted, version 11 more than makes up for it. Pinnacle Studio Ultimate version 11 is a diverse affordable video editing package from an award winning company. Well done Pinnacle Systems!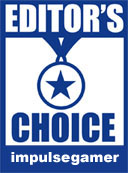 Edwin Millheim
Have fun, play games.
Now Create!