PCTV HD Pro Stick
Software reviewed on an Alienware system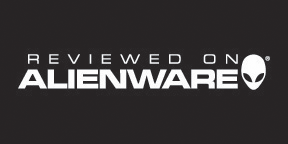 Check out Alienware at www.alienware.com
On a cool factor this ranks up there pretty high. Being able to watch HD TV on your laptop or computer pretty much anywhere? Oh yea, Iím there. Pinnacle makes it easy for the most part with the Pinnacle PCTV HD Pro Stick. The little device plugs right in to your USB 2.0 port and in conjunction with the accompanying software you will be enjoying some HD or SD TV on your computer. It comes with a TV tuner, a mini remote control and also a portable telescopic antenna. For those still living in Analog hell let me give you a fast run down of High Definition.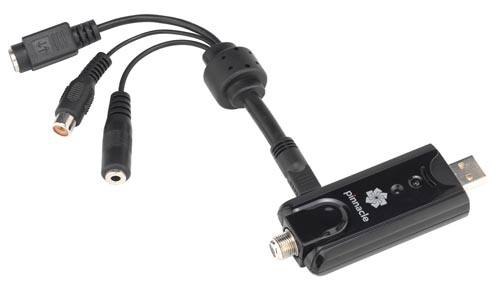 High-definition television or HDTV has a lot of potential in regard to entertainment. It offers very crisp picture quality, much better than the standard television signals. If that was not enough, HDTV also can get smoother movement and incredibly rich colors. There are a few things that can thwart getting the best HD quality though. The chief of these being lack of HD input. You may be surprised to find out that many of the cable, satellite and even some of the so called High Definition channels out there are not broadcast in true HD. Now the good news is almost all commercially available HD is digital. Now this does not mean that you wonít get anomalies depending on the signal. You will get a great picture, some pixilation, or a bunch of freeze framed pictures or nothing at all. Any kind of interference just makes the signal unwatchable causing freezing of the picture, skipping, or just out and out tiled mess.

The Pinnacle PCTV HD Pro Stick is a mixed bag of the good the bad and the ugly, and I know I say this a lot in my reviews but some of what your results will be depend on a lot of factors, one of them of course being what kind of set up you have. We tested the system on three different rigs all across the board. Results varied slightly from low to Middle to high end system there where tweaks and some improvements here and there depending on the system. We tried it out on an
Older Gateway system Pentium 4 Single core processor, 2.40 GHZ machine with 1 gig of RAM and an NVIDIA Geforce 6800 GT with 256 memory on the card. On a Dell XPS M1210 Laptop with a middle of the ground Duo Core 1.66 GHZ system, lastly we tested it with the Alienware Area 51 7500 quad core processors with an NVIDIA GeForce 8800 GTS video card.

Surprisingly the test result differences where less than I had anticipated. The older Gateway struggled a little bit when it came to some of the TV channels, but we suspect this was due more to the location of the antenna. The USB device works as it claims, after the software is installed you are able to receive digital broadcast. The picture results on each system where comparable to each other, over all no complaints really. The USB device did get very hot though.

The folks at Pinnacle advised The Pro Stick did not have any issues with heating up in any of Pinnacleís testing efforts. Sounded fare enough, like with any technical piece of equipment there can be some batches that may have an issue that requires replacement. If you are having an issue with yours, just check warranty, check any trouble shooting information for the unit and if all else fails see about getting a different unit. Pinnacle also suggested advised that there should be no real limit or over use issues and that the device should have no problem lasting through the warranty period listed on packaging. Good to know. While we are testing this on two desk tops and a laptop, the PCTV HD Pro Stick seems to be targeted at that group of folks like travelers, or students or other business people that may want a break from the drudge of the trip, or work and get in some entertainment time. It is an awesome concept really.

The unit itself and the little antenna do the work they are supposed to do, and the compact design makes it a snap to carry along on trips and such. The Pinnacle PCTV HD Pro Stick comes with two disks, which are two different software programs. One of them runs the TV tuner and the other manages your recorded TV shows, which is the Studio 10 Quick start which I really cannot recommend. I have already figured that the studio software that comes with the unit, and patched to 10.7 has a small issue. When dealing with an ISO filename that is a bit long the file creation aborts. The fine folks at Pinnacle suggest that in total, the complete pathname must not exceed 258 characters. And the file name part of this should not exceed 60 characters. This of course is nothing that will hinder your enjoyment of creating disks of your favorite show.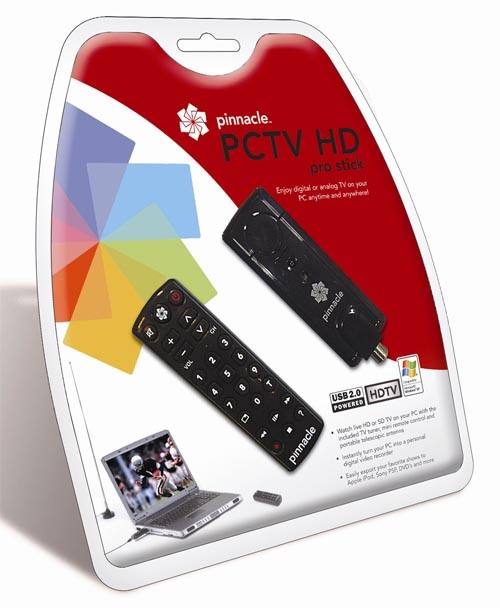 The TV tuner software works great, the only true complaint was the install time. It took a bit of time. Install get update, reboot, get update, reboot. But of course if you want all the latest fixes and or tweaks to make sure you get full enjoyment of your new toy, this is a small price in time to pay then.

Plan on maybe 30 minutes, it can catch you unaware because if you forget something and try to click back to a previous screen, you may just get an unexpected abort and you have to start all over again. So read carefully as you do your install. Once itís all done though, itís time to watch some TV on your PC. Even as I sit and write this article I am watching my favorite TV show in one corner of my computer screen. Makes work go by pretty darn fast. As for recording your shows, the process can be a bit slow on most systems. You want to make sure you have a really large amount of free disk space on your drive to be able to get along making a DVD of your favorite show without running into any errors. From time to time depending on the signal there was some minor sound and video sync problems, just hair breadths of a second but just enough to notice.

The sync issues where not consistent and did not hinder the enjoyment of watching TV or channel surfing. It should be noted also that while I did get some channels they where a mixed bag. There where a few washed out signals that gave some grainy pictures, and then of course there where a few that where darn perfect. Happy to say one of the good channels happened to have one of my favorite shows on, so thatís what I am watching as I write this. Itís pretty obvious as we took the stick and the lap top on a test trip around town and then even to another larger city about 50 miles from homeÖthe results will vary from where you are at, and the conditions around you.

Pinnacle has created a very affordable solution for watching free over the air TV signals. The PCTV HD Pro Stick is a good buy for any price minded entertainment junkie or someone that just wants a break on the go. Just do not expect hundreds of channels at your fingertips. Things can only get better when the TV standard makes the switch to HD sometime in the future, we will have plenty of signals then.

Have fun play games
Watch some TV!
Edwin Millheim