PID
Pid arrives from developer Might & Delight as something of a surprise - a debut title that has been relatively unknown and unheard of released simultaneously on Xbox, Playstation, PC and Mac. Might & Delight pride themselves on "playful, retro" style and Pid shows it.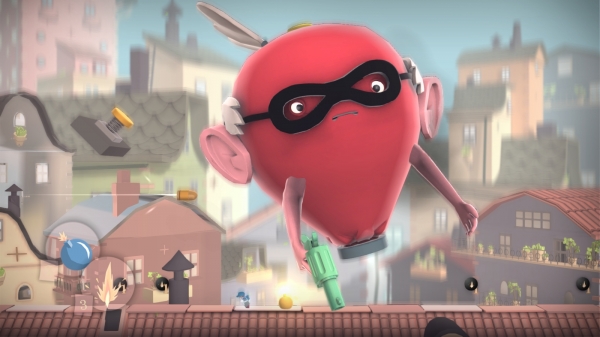 My first impression of the game was very positive. There's a simplistic, minimalist design that is especially apparent in the menus, but nothing is missing in actual content. Comprehensive options such as screen resolution, control configuration, and five languages (english, french, italian, german, and spanish) make for a well-rounded and professional setup. Did I mention the game supports joysticks and has a multiplayer co-op? All of this from a development team only 11 strong.
Pid didn't stop impressing me there. Upon immersing myself in the actual gameplay, I found tight controls, gorgeous scenery and skillfully crafted level design. Platformers these days can be split into a lot of different groups based on the gameplay alone, and this is part of Pid's retro style - like classics of the 80s and 90s, Pid isn't particularly hard outside of boss battles, but encourages mastery. The best such games make you want to play them again and again to do it faster and more efficiently. Pid has that kind of appeal, and the ability to check the online leaderboards at any time fuels it. Pid's music also does a lot for the game, partnering well with the visuals to complete the experience.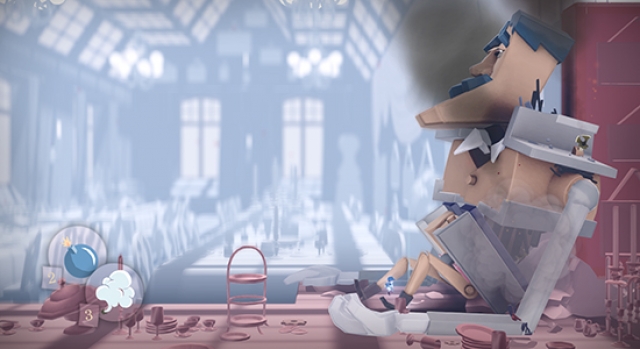 The main mechanic of Pid is the use of "beams" which are essentially little crystals you can toss a few feet ahead of you to create an upward draft to lift you higher. They aren't just for the floor, though; anywhere that a beam can stick, it will create an airstream flowing in the opposite direction. This is the backbone of the game's bread-and-butter levels. Overall it's an interesting mechanic and works well, giving this game a solid place in the current genre of platformers that all have some kind of single-serving gimmick.
I love a good platformer, and if you do too, I think you'll find a prize in this one. Pid is an imaginative, well-designed platformer with all of the bells and whistles for the price of lunch. Back in the heyday of Super Mario Bros that would be completely unheard of. The future is a beautiful thing.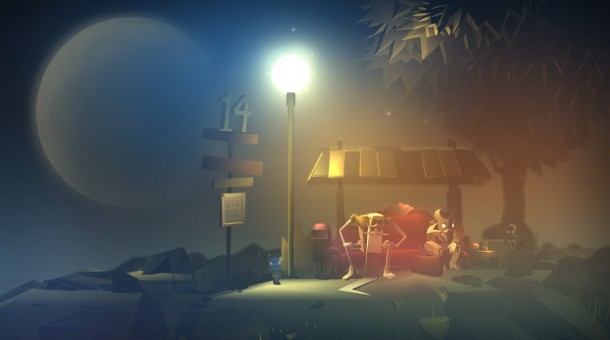 - Josh Waters
Gameplay: 9 - Tight controls, good level design, and often-challenging difficulty
Graphics: 9 - Beautiful graphics that favor style over texture, lots of detail.
Sound: 8 - The soundtrack is excellent.
Value: 8 - Value-priced, co-op and online leaderboards included.
Overall: 8.5