Out of the Park 14
If youíre a fan of simulation games AND baseball, welcome to Out of the Park 14 (OOTP14). OOTP14 is a real time, fantasy-ish baseball game that utilizes Facebook and twitter, along with several other simulation game components.
Like any other fantasy game, knowing stats and which players to pick, along with specific teams and years (for historical games, another fun feature) is above and beyond important. For baseball fans who know baseball inside and out, this game is great, but for those who arenít baseball buffs, you might have more of a problem.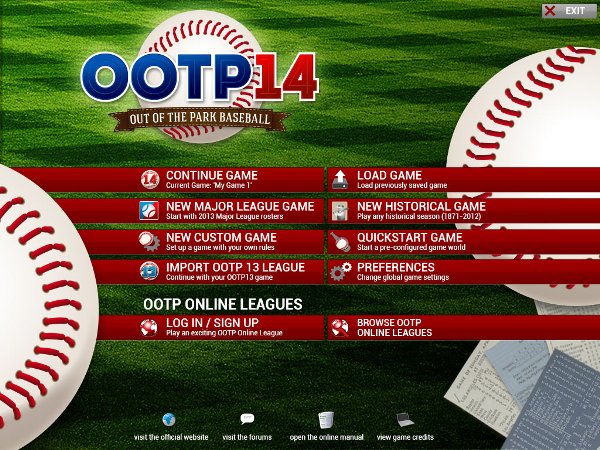 In all fantasy games, like fantasy football, knowing what stats and teams to use are important. Making your team is vital for OOTP14, and it has a feature to play with other people around the world, via Facebook and Twitter. ďAutoplayingĒ with your own team against other PC custom teams is one mode featured for people who donít want to play against others.
Historical gameplay is also a game mode, and features premade teams from specific years in the past, where it makes the player a manager of said team. Being a simulation, there is a lot of real-time waiting, and while players can ďauto playĒ during PC matches, PvP games are played in real time.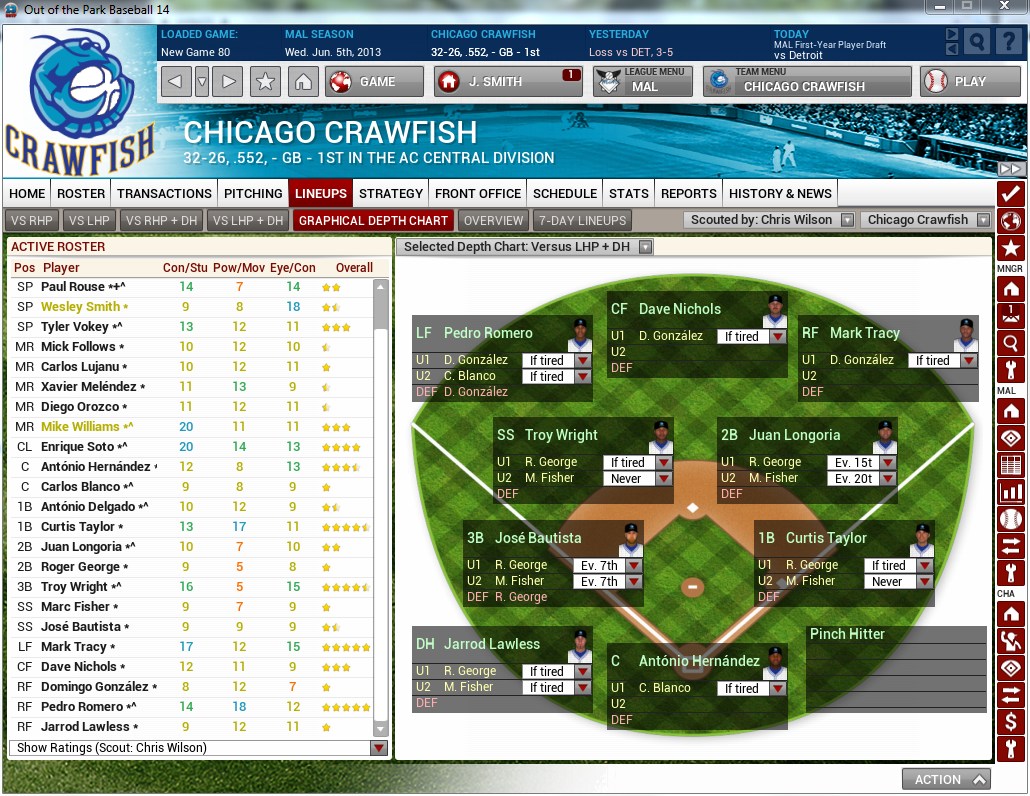 Graphics/Audio

Visually and sound-wise, there isnít much to OOTP14 at all. With only notification sounds, charts, and stats, along with the mail tabs and various tabs to access different modes, it is a very basic look, with a rather complicated interface.
Players who donít usually indulge in games like OOTP may find it a tad confusing until getting used to it. A cooler feature of this game is that while things load and transfer screens, famous quotes about the sport from managers and other famous people are displayed.
Final Thoughts?
While Out of the Park 14 is a fun fantasy styled game, gamers with not much interest in baseball or waiting (because of the real time aspect) wonít enjoy this game as much as sports fans and fantasy sports players.