Omerta: City of Gangsters
Omerta is a new sim/tactical RPG from Kalypso media which accurately represents Atlantic City, New Jersey in the mafia's golden age. The aim is to create an engaging portrayal of crime life complete with an entertaining and full-featured combat system. Given that Omerta is a multi-platform release in the same price range of big studio blockbusters, there is a certain degree of ambitiousness about this game, and the bar it sets for itself is high.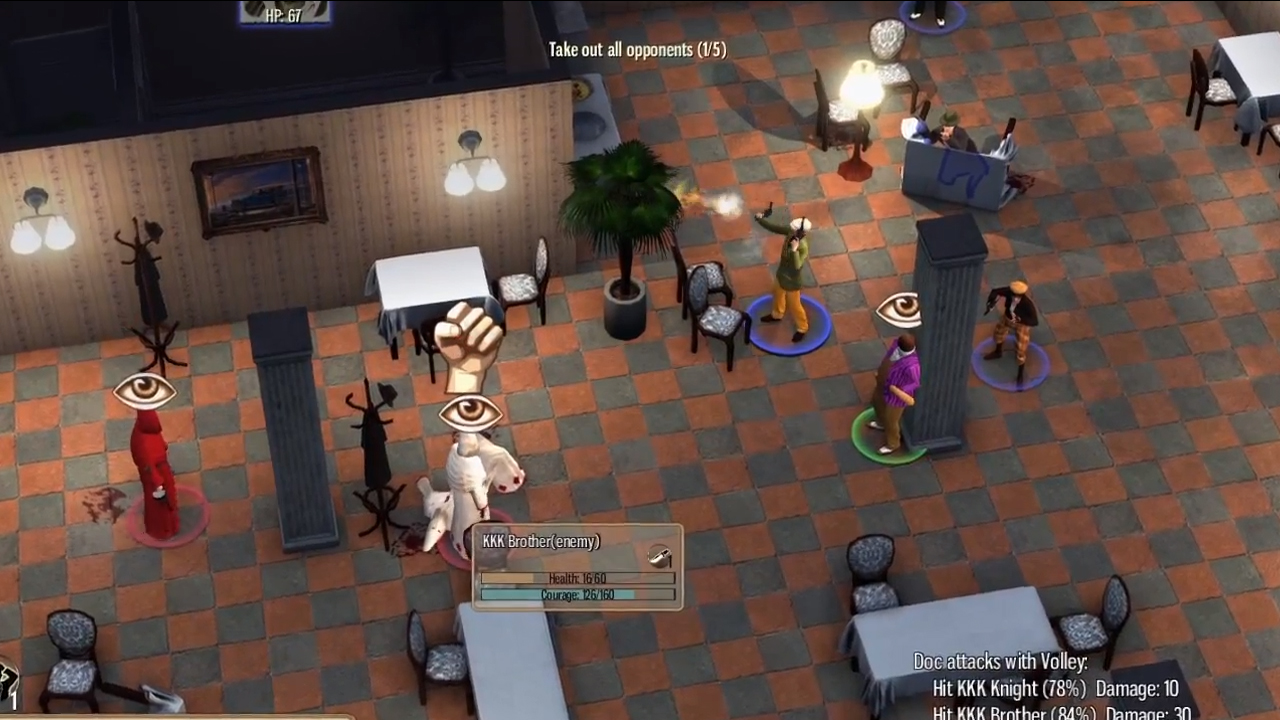 Omerta offers a reasonable wealth of options and content, including achievements, multiplayer maps for competing with others, and a "sandbox" mode to supplement the main story mode. The difference between the two is somewhat disappointing, however, as sandbox mode really only offers the ability to play one of the story mode maps with a fresh character and access to all playable mobsters at level 1. It would have been much more interesting for the sandbox mode to feature a mega map that will take much longer to complete, with options for A.I. opponents or randomizing factors. This is just one of the many small disappointments that tarnish an otherwise fine game.
Omerta's graphics are okay, but since optimal play is done when zoomed out, they aren't often appreciated. Even when zoomed in, there's nothing super impressive here - it's somewhere along the lines of Silent Storm with bloom lighting. The character portraits have a great feel to them, though, and the HUD is well organized. This means that the lion's share of the game - the map strategy - is easy to navigate for anyone who has played an RTS before. Combat encounters look nice, but effects are minimal and animations are recycled to the utmost, so repetition is a factor.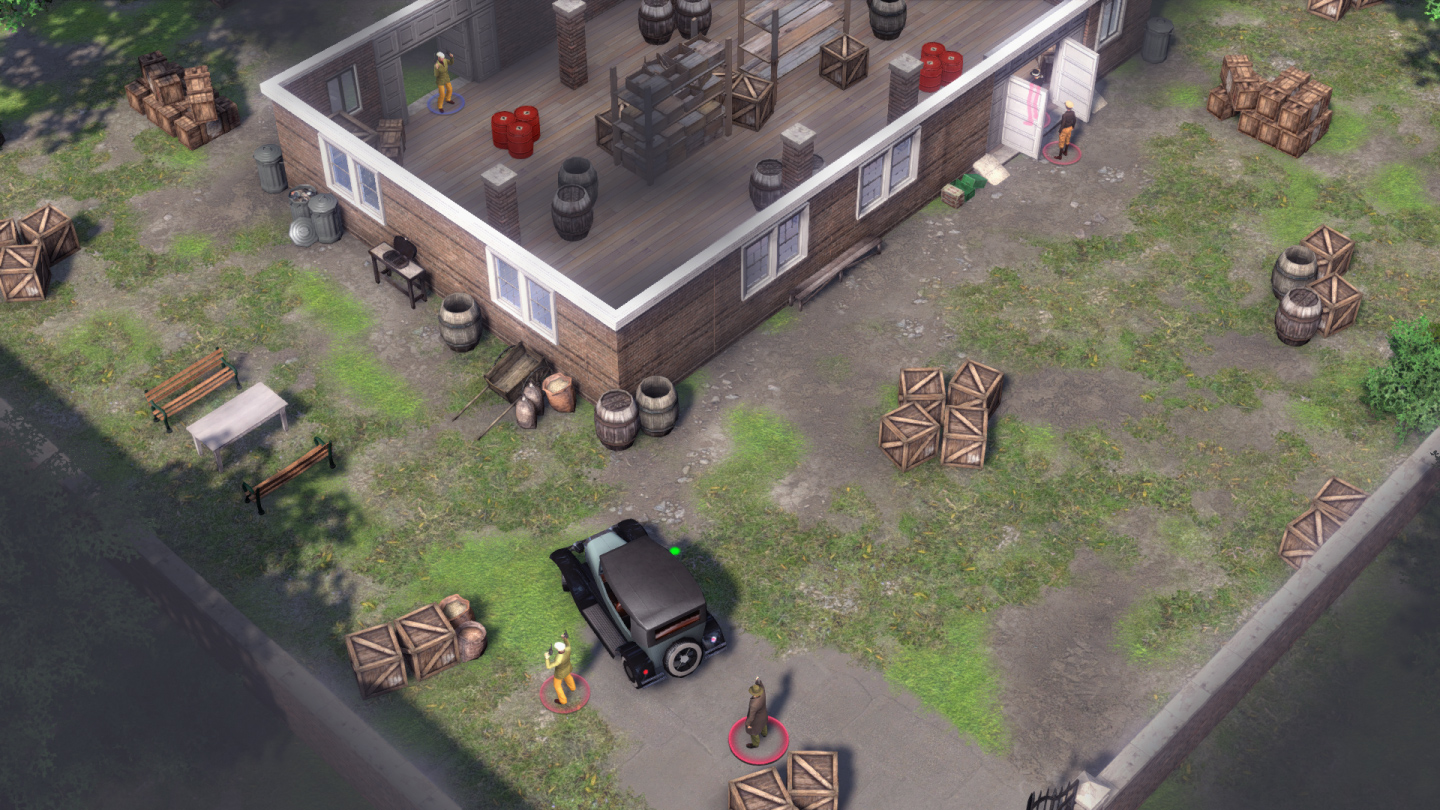 I find myself repeatedly comparing Omerta to XCOM: Enemy Unknown in my head. Perhaps that's unfair, as XCOM is exceptional, but they compete in the same market for the same consoles at the same price point. This should be clear up front - though comparable, Omerta is no XCOM. The focus is less on grinding battles and more on the strategy element - you will spend more time organizing your businesses and pulling scams on the map, with much less time dedicated to turn-based combat. The result is entertaining, but for a smaller audience than XCOM appeals to. It doesn't help that Omerta's strategic elements lack the depth that fans of the genre are typically looking for. On the other hand, characters offer a bit more individual customization, with a "perk" system that creates the possibility for many different builds. Unfortunately, both the strategy and combat portions of the game utilize the same set of up to 6 gangsters, while the total available number of gangsters is more like 3 times that - so you won't be able to have fun with all of the characters you unlock as the story progresses, unless you constantly switch them in and out of your rotation.
The story is pretty forgettable, but does its part in setting up the scenarios which your fictional mob will work through in order to dominate Atlantic City. The story mode does a good job teaching you the ropes, and I must admit: for a game with some disappointing flaws, I found myself devoting quite a bit of time to Omerta. The atmosphere is well done, the music is authentic, and the voice acting is excellent in some areas (Although I could really do with never hearing Squigs' voice again).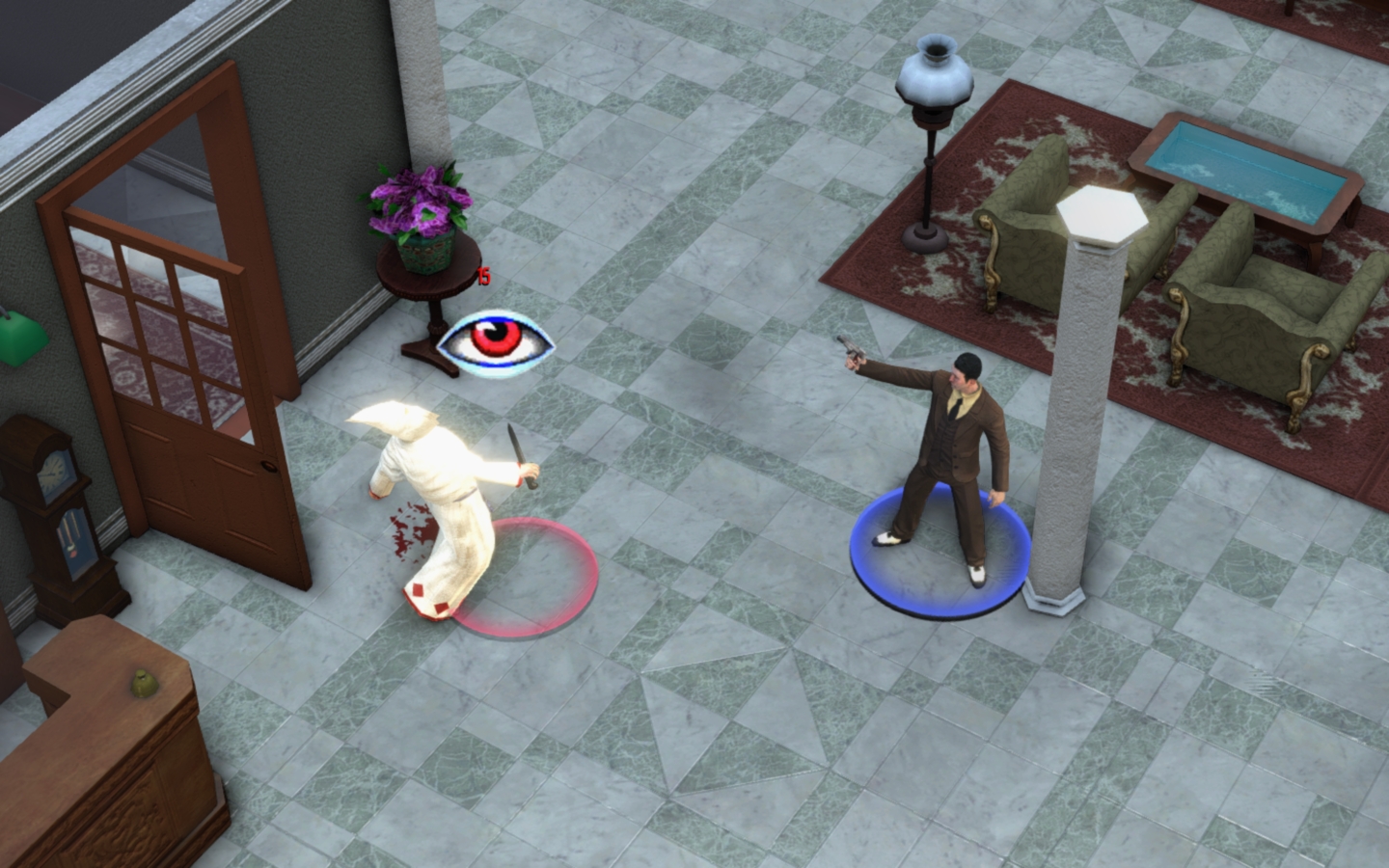 On the whole, Omerta offers an engrossing(if not deep) strategy experience with a mediocre-yet-sufficient combat system thrown in. It's a shame that Omerta was released so soon after XCOM: Enemy Unknown, as the comparisons are unavoidable and Omerta simple doesn't offer the same quality. Omerta can still be a lot of fun, but the price is not right for most gamers.
- Josh Waters
Gameplay - 7 - Far from perfect, but engaging and easy to pick up.
Graphics - 6 - For today's market, the graphics are average.
Sound - 7 - Good music and extensive voice over is a key part of the Omerta experience.
Value - 4 - Omerta costs a good bit more than it's worth.
Overall - 6 - Omerta offers a solid experience, but its reach far exceeds its grasp.