As personal computers become more and more part of our everyday life, they assist us with a variety of facets from education to entertainment and of course work. Computers are also thoroughly integrated within schools and what better medium to use when assisting your children with their education.
With this in mind, developers EdAlive have created Baggin' the Dragon which features a variety of impressive graphically tools and games to assist children of all ages and levels with their mathematics. All the content within Baggin' the Dragon corresponds to Australian State Curricula and covers the following 14 syllabus strands:
Measurement: Mass; Length; Area; Volume and Time.
Chance and Data: Organising and Interpreting Data; Probability.
Space: 2D and 3D Shape, Angle and Spatial Reasoning; Position and Coordinate Geometry; Transformations and Symmetry.
Algebra: Patterns, Relationships and Reasoning; Formulae and equations.
Functions and Graphs
Installation? What installation! The installation process of Baggin' the Dragon was a straightforward process that simply auto-installed once the CD was detected in our test machine and once installed, we were greeted to an impressive graphical interface that has undertones of the medieval era which includes knights, castles and of course dragons.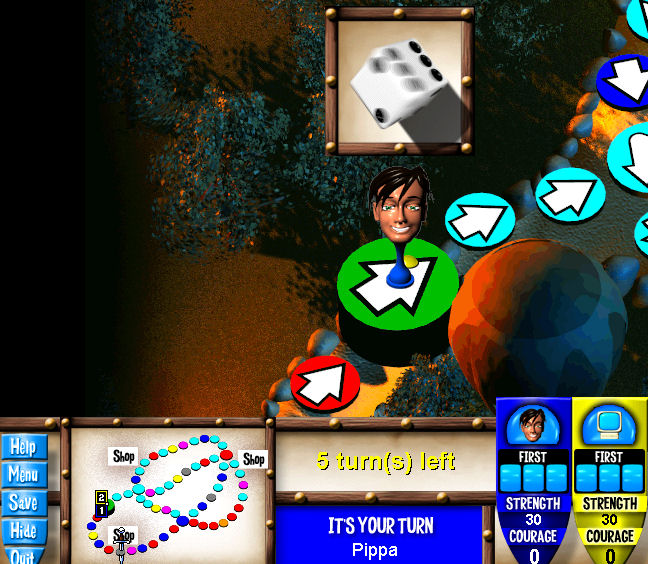 The designers have successfully linked the interactive world with education and for those students who have difficultly comprehending in the more traditional sense may find the visual experience not only enjoyable but helpful in their understanding of mathematics.
Targeting preschool children to teenagers, the program virtually contains thousands of questions linked to all 14 syllabus strands. Best of all, everyone that uses this programs plays at their own level which is great for both teachers and families.
The board game theme is great for this edutainment genre as players role their dice, answer the appropriate mathematical questions in order to boost their strength and courage so they can "bag" the Dragon at the end of the game. The questions and puzzles also teach children a variety of real-world use of mathematics from shapes to measurements.
Graphically, as mentioned briefly, the game features a medieval theme which contains all the stereotypes from this genre to assist in the entertainment experience. The graphics are quite colourful and have this "Cartoon" aspect to them which suits the premise of this title perfectly. There are also a variety of sound effects to go hand-in-hand with the gameplay which is perfect for the younger gamer.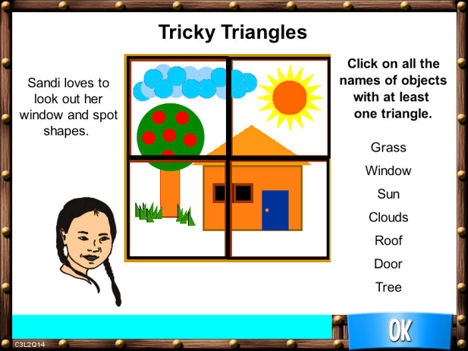 In conclusion, my 11-year old nephew Ben found Baggin' the Dragon a treat which considerably assisted his mathematical capabilities. The game featured enough "fun" to keep him entertained and enough puzzles and challenges to be educational and at the end of the day, this amalgam of fun and work is the perfect combination. You can also play against other people which teaches valuable life lessons and team worm and this is one edutainment game that all parents and teachers should explore with their children.
Features of Baggin' the Dragon:
The impressive multiplayer option means the whole family can play at the same time, each at their own maths level!

Over 3000 questions formulated for all ages and learning styles across a broad range of interesting and essential maths topics.

Activities are designed to establish foundational concepts, then test understanding and application.

High level of integration between maths and language outcomes will appeal to language-oriented learners as well as motivate learners whose language skills are not as strong.
Benefits of Baggin' the Dragon:
The medieval board game environment will ensure every learner's involvement, while increasing their conceptual understanding of mathematics.

Content is presented in an enjoyable game format appealing to learners of all ages and stages – for younger children it's highly visual and interactive, while students who may normally have difficulty learning will find the concepts interesting and inviting.

The versatile game format provides sufficient variation and flexibility to maintain all learners' interest and motivation to develop their mathematical understanding.

All players can compete at their own level, involving elements of chance and strategy, and experience a sense of achievement and success. This will foster positive mathematical attitudes required in motivating future learning.

Interesting and varied content will ensure even the least motivated students will engage in developing their mathematical knowledge and understanding.

All content is consistent with the National Council of Teachers of Mathematics Principles and Standards, assuring school based learning is supported and enhanced.