Norton Internet Security Suite 2007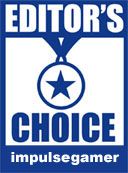 Power packed with features Norton Internet Security Suite is a fantastic resource for users who wish to make sure they are protected as much as possible when online. This package is easy to install and you should be up and running reasonably quickly. One thing I did notice with this package is that it is missing some anti phishing features that you can pick up in the Norton Confidential package also reviewed on this site.
One of the first things that I noticed is that this is a pretty hefty installation on your hard disk. You will be looking at about 350mb disk space to get this puppy up and running with all features enabled. It also prefers to play with only other Symantec products, so your third party programs like Adaware etc might need to be tinkered with in order to work.
Installation of NISS requires you to register the product online to take full advantage of the software and also to receive updates as they become available. Updating the software is a pretty seamless affair and registration does not take so long that it becomes irksome.
Possibly the most overhauled section of this software is the anti virus component and to most users, the general look and feel of the program is the same. Access to the different parts of the software is through a window with a series of tabs on it that made it pretty easy to get around which was certainly appreciated, with everything there for ease of use.
You can tweak the settings on NISS if you want to do some things that are sure to trigger an event with NISS, however I would recommend this only to advanced users. Most of the settings you will encounter are pretty much fine to just leave the way that Norton has intended them. Once everything is set up, NISS will perform a system check and give you the old red, green and yellow light to tell you that all is well in PC World. If there are any problems, you do get the option to hit a fix now button that will take you through the process of undoing whatever is wrong. My guess is that Symantec has this in place to empower users, however novices might get a bit lost during this process. My advice is simple, take your time to work through whatever issues come up and don't blindly click.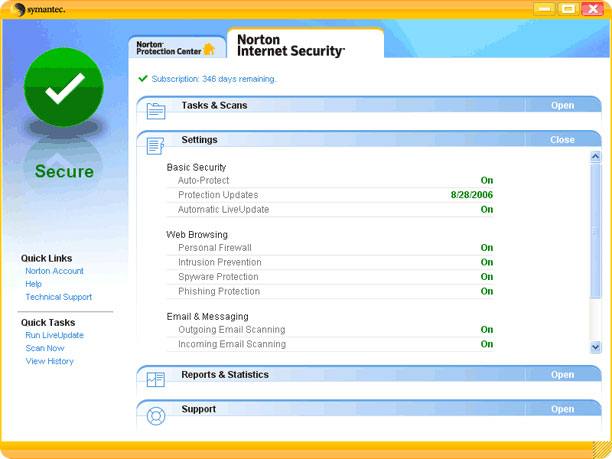 Added to the protection in this package is Sonar which monitors activity when you are online for Malware, working in conjunction with an enhanced VxMS technology that enables checking on the volume label or main drive for malicious applications or rootkits that are running, allowing you to get rid of them promptly. Which would lead to the question of bogging down your system whilst performing indepth scans. In this version however it's not the case. An enhancement to this version of the software is that this time round is that it is not a system hog like I sometimes have experienced in the past and it runs nicely in the background whilst giving priority to applications that you actually want to use, just the way it should be.
One thing that users need to be aware of is that NISS doesn't provide is any sort of comprehensive support for wireless routers which is kind of surprising considering that most homes have more than one machine. As one of those people (well geeks!) who run up to 3 or 4 machines all I can advise is that you make sure that you have MAC protection enabled to try as best as you can to stop unwanted visitors to the people on your network.
All things said and done I think this is quite a robust piece of software that is relatively easy to use and will look after your PC. I think that it would have been enhanced greatly by incorporating Confidential and am not sure at the motivation behind not including it as Confidential would have really boosted the effectiveness of this protection package.
Finally I would have to say to give this software a shot. Symantec and a few other companies are the best at what they do and this years NIIS is most definitely an improvement on previous years, that is to say it was not bad then, they have just made it even better.
Norton Internet Security 2007
Platforms: Windows® XP Home/XP Pro
Eligible for a free Windows Vista™ compatibility update†
Windows® XP Home Edition/Professional
. 300MHz or higher processor
. 256MB of RAM Minimum
. 350MB of free hard disk space
Email scanning supported for POP3 and SMTP-compatible email clients
Supported instant messenger clients:
. AOL® Instant Messenger 4.7 or higher
. Yahoo! ® Instant Messenger 5.x or 6.x
. MSN® Messenger 6.0 or higher
Phishing Protection feature requires Microsoft® Internet Explorer v6.0 or higher
REQUIRED FOR ALL INSTALLATIONS
. DVD or CD-ROM drive
. Standard Web browser