Norton Internet Security 2010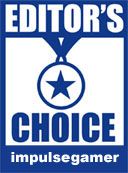 Moving on from their positive launch of Norton Internet Security 2009, Symantec continue to be THE leader in the field when it comes to true holistic protection of your PC. With glowing reviews and positive feedback from the broader community with Norton Internet Security 2009, Symantec continue their dominance and Norton Internet Security 2010 is no exception to this rule.

As with the previous version, Norton Internet Security (NIS 2010) has one of the best and fastest installations available, due to the fact that it no longer uses Microsoft's installer. In just a few minutes, NIS 2010 had successfully installed on our Windows 7 (32-bit) system with minimal prompting from the user.

Our system contained a fresh install of Microsoft's latest and greatest operating system (Windows 7), however, we also tested NIS 2010 on our Windows Vista (64-bit) machine that had Norton 360 version 2.0 already installed. When we installed NIS 2010 on our XP machine with Norton 360, the installer automatically uninstalled this program and continued to install NIS 2010 with no issues whatsoever.
Another great aspect of NIS 2010 is that it uses a relatively low amount of RAM and CPU power, ensuring that your system does not become slowed down by internet security programs.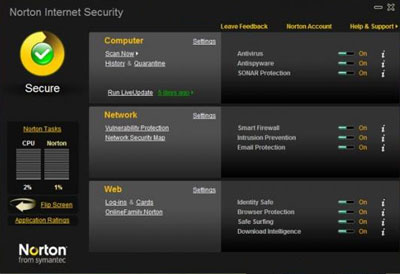 As bogus websites, drive by downloads or breached authentic websites become more common, NIS 2010 ensures that the most popular browsers, Internet Explorer and Firefox have an added level of protection to web surfers with Norton Safe Web.

By installing a toolbar in these web browsing programs, Norton puts a neat little green tick next to the website if it is safe. To compliment this feature, Identify Safe is another feature that is included and assists users when using online banking or shopping such as eBay by managing web passwords. As opposed to the previous version, Identify Safe can now be stored on a removal drive such as a thumb drive and is ideal for those users who may use more than one PC. A brilliant little feature indeed!

NIS 2010 offers strong protection against traditional attacks such as viruses, rootkits and spyware, ensuring that the user is protected as best possible. However, as creators of internet threats move away from traditional security breaches, Symantec continues its powerful reputation based Quorum technology that not only assists in detecting malware as it is released but also gives files a reputation or score ensuring that lower scored files are monitored more than higher scored files. Add in behavior detection and not only does it offer better protection but also better performance.

Best of all, this technology is used by thousands and thousands of Symantec users around the world, ensuring that its net is quite broad and hence offers better protection. So if one hundred thousand people deem file X safe, this offers a better reputation than for a file that just appeared on the net. Quorum will then monitor these new files to see whether they are safe or not.
Download Insight is another feature that checks files as they are downloaded and if it detects anything nefarious, it is automatically stopped and labeled as a threat. We tested this on a few "labeled" sites as bad and the program detected Trojan horses and other viruses.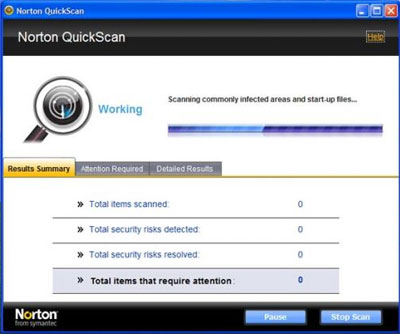 The interface of NIS 2010 is reminiscent of the previous version with a few slight tweaks, however the interface can be used by all different levels of computer users. For more professional users or "tweakers", the program does offer for advanced fiddling.
Although NIS 2010 displays an icon in your taskbar that it is running fine or needs to be addressed, by opening the program, it automatically informs the user the security level of their computer, including how much RAM and CPU power it using.

The interface is split up into three sections that include Computer, Network and Web. It even goes one step further by monitoring your CPU usage of other programs, what programs have been installed on your PC and a variety of other useful option to help you ensure that your PC is running smoothly. Great for finding out why your PC may be running slow.

Another new feature is the Network Security Map, similar to BitDefender Total Security 2010 that shows all the devices contacted to your network in some good detail. Unfortunately, this section does not support remote access like BitDefender Total Security 2010 but it's still a great option.

Symantec have moved away from innate parental controls in NIS 2010 by offering users free access to OnlineFamily.Norton which is a definitive web-based tool to assist parents manage their children's computers from a variety of threats such as pornography, bullying or internet predators.

In relation to viruses and its ilk, we tested the internet security aspect of NIS 2010 on our test machine and the software automatically stopped a variety of threats from viruses to malware. By going to sites that have been breached, Norton prevented us from accessing these sites. E-mails, downloads and spam were all stopped in their tracks with minimum to no prompting to the user. Once again, the program does what it is intended.
In terms of support, the program has a detailed help file, telephone help but our favourite feature, live text chat via the internet to a Symantec employee to assist you with any issues you may be having. Fortunately, we did not need this option but knowing that it's there is a definitely some great peace of mind.

At the end of the day, Norton Internet Security 2010 offers a flawless installation process, a high level of protection and improved data integrity to the end user, making this one of the best internet security programs for the home user. Sure, Symantec had some mixed reactions a few years ago but this is now water under the bridge and the simplified interface of NIS 2010 to the powerful Quorum technology should definitely be a contender when deciding to purchase or upgrade your internet security.
A+