Nokia N-Gage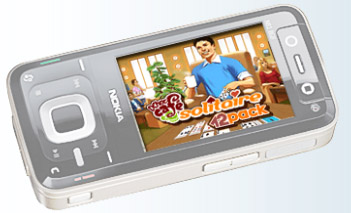 Before mobile phone gaming became a world wide phenomenon, Nokia created the very first mobile phone that was designed for gaming. It was aptly named the "N-Gage" which allowed the user to play games, listen to music and of course use the device as a phone.
Unfortunately the market was not ready for this innovation and it fell by the wayside, however Nokia have kept the dream going by revitalizing the N-Gage market which now has a collection of games targeting a variety of different mobile phones.
The best part of the N-Gage experience is that users can download games for free in order try before they buy. If you do like the game, you need to pay a small fee in order to unlock the game and play the full version, however the costs are quite minimal.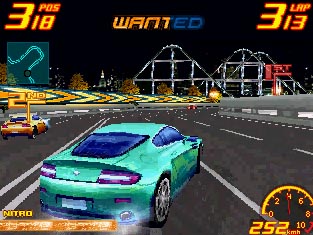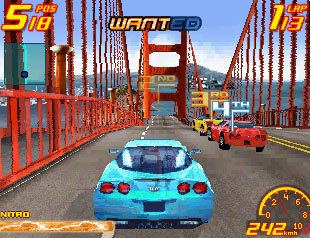 At present, there are a variety of different N-Gage games available that include classics such as Tetris, World Series of Poker Pro Challenge and Café Solitaire. Apart from the classics, the N-Gage series also contains a variety of modern titles that include Star Wars: The Force Unleashed, Dogz and even Fifa 09 which are graphically quite impressive.
Gamers who love first person shooters will be pleased to know that Ubisoft's Brothers in Arms is also available and for those that enjoy a round of golf, what not try Pro Series Golf.
With a bright future, the N-Gage has some of the world's most popular publishers producing software for this platform which include Capcom, Electronic Arts, Gameloft, Glu, THQ and Vivendi Games Mobiles, ensuring that you will see a variety of your favourite games appearing and even new ones.

Currently, there are a variety of mobile phones which support the N-Gage application which include the Nokia N79, Nokia N95, Nokia N81, Nokia N95 8GB, Nokia N81 8GB, Nokia N96, Nokia N82, 5320 XpressMusic and the Nokia N85. In relation to compatibility, Nokia are always expanding the N-Gage application and what mobile phones they will run on.

We tested Fifa 09 on the N-Gage platform which had exceptional graphics and played quite well on our Nokia mobile. Although the gameplay has been subdued for the mobile market, the essence of the soccer game is still there as are a variety of the maneuvers of this game.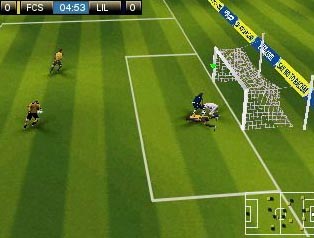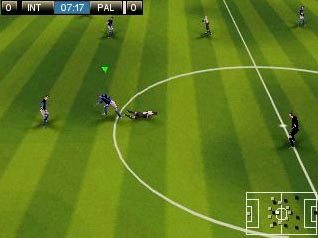 Unlike previous games which displayed the game in portrait mode, the N-Gage platform allows you to play games in landscape, ensuring more screen space for your games. Fifa 09 was one of the these titles. With exceptionally good graphics, Fifa 09 was complimented with realistic sound effects that really assisted in immersing you into this portable gaming platform.

Another game we tested was Asphalt 3: Street Rules which is similar to the Need for Speed series and is a great car racing title. Graphically, the title looks almost as good as the original PlayStation. Asphalt 3: Street Rules had exceptional controls and handling and is really great while you are waiting.
One of the latest releases on the platform since this review is the One which only costs $16AUD and is a brilliant fighting game that is reminiscent of Tekken, Virtua Fighter and Dead or Alive.
In the One, gamers challenge a variety of fighters from around the world in order to become "The One". With some of the best graphics that I have seen on this system, realistic sound effects and a good control system, this game is definitely recommended to fans of the fighting genre. It also supports 2-players via Bluetooth.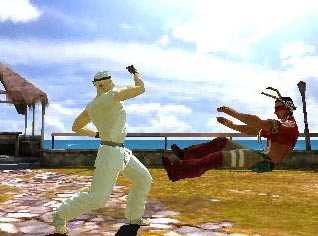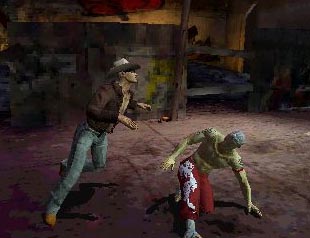 My favourite aspect of the N-Gage is the N-Gage Arena which allows you to play against players from around the world and even chat with them through the system. The N-Gage Arena also keeps track of your scores and achievements with the larger community which does give this community a sense of ownership to the players. The N-Gage Arena has a great user review system so if you are in doubt of a title, log onto the arena and see what others have wrote.

Want more information? Why not log onto the official Nokia N-Gage website at:

http://www.n-gage.com/ngi/ngage/web/au/en/home.html
In conclusion, the N-Gage is definitely a very powerful gaming format for mobile phones that will only get bigger and better. Why not give it a go!