Nitro PDF professional v5
Nitro PDF Professional v5 is the latest incarnation of this popular PDF maker that offers similar functionality of those high end programs, however at a fraction of the cost.
For those uninitiated in the world of PDF documents or portable document files, this file format is an extremely popular for sharing files among users and even over the internet.
The beauty of PDF documents is that the user can add in a variety of attributes to file such as digital signatures, pictures and even form-filling and to make things even more appealing, these PDF files can also be locked to prevent any unauthorised modifications to the file.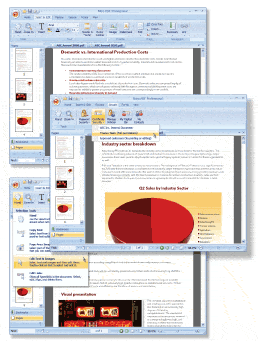 Features
Fast, high-quality document conversion
Do everything you do with paper - electronically
Quickly edit and PDF any file with best-in-class manipulation tools
Protect documents with passwords and digital certificates
The installation of Nitro PDF Professional v5 was a breeze and it simply auto-installed once the CD was detected by the computer and after a few minutes, we were ready to create our own professional PDF files by just a click in Microsoft Office.
That's right, you can virtually convert your existing word files into professional looking PDF files without loading a plethora of utilities. Best of all, your word documents will not lose any of the original formatting.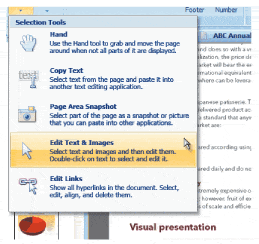 One of the most impressive features of Nitro PDF Professional v5 was the ability to convert PDF files into Microsoft Word documents and once again, all the features of the original PDF document were successfully completed into a word file without any issues whatsoever.
We even tested a large file with numerous tables and la and behold, it was almost a mirror image of the original PDF document. Very impressive!

Benefits
Affordable! Provides high-end functionality in addition to the basic features expected in a PDF software package, for a reasonable price.
Customise your PDFs with the extensive range of editing and commenting tools as well as provide feedback on other's PDFs with the review features.
Effortless PDF creation with any of your favourite applications – no complicated steps or confusing interface.
Complete Microsoft® Office integration provides more flexibility when using PDFs.
Protect your work with an access password as well as control what others can and can't do with your PDF by turning off editing, printing or copying options.
Some of the more professional aspects of this software program is the ability to create watermarks and comments which are unavailable in the inexpensive and freeware PDF converters.
An aspect for organizations who may have a group of users editing the same file will allow you trace which user made the modifications and what user added the comments.
Have some information that you wish to keep private? Easy! Nitro PDF Professional v5 allows users to add either passwords or digital signatures to their PDF's, ensuring that there information is protected and confidentiality is ensured.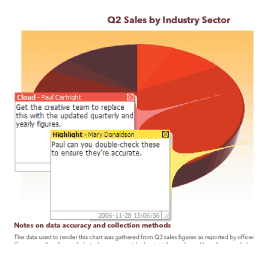 To quote the old clichéd saying that time is money, Nitro PDF Professional v5 is extremely fast in creating PDF documents and a 200-page word document on the Roman Empire converted to a word file in around 10 minutes. We did have some teething issues with certain layouts, however they were rather minimal and did not impact in the final outcome of the file. We tested the program with Microsoft Excel which performed as equally fast as Microsoft Word.

This review has just touched the top of this powerful software package and as with Adobe Acrobat, this program also allows you to prevent people from printing and even correct spelling mistakes, ensuring that your files remain professional and up-to-date. Definitely a contender when considering a professional PDF maker.