Nitro PDF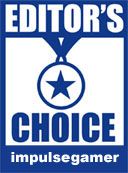 PDF files are definitely a standard on the internet that have been monopolized by Adobe for many years now. With this in mind, PDF stands for portable document file and they not only just contain text but also pictures and allows for a variety of user friendly options such as comments, hyperlinks and mark-ups that makes this format extremely versatile. Although anyone can view these files (thanks to Adobe's free Acrobat reader), to create these files is another story though.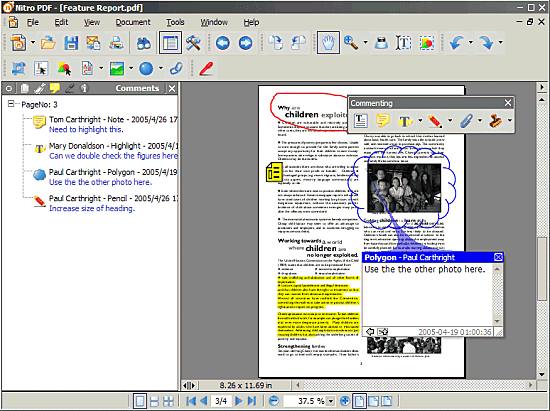 Although there are some free PDF makers available on the internet, the options are generally quite limiting and the formatting is sometimes lost. Fortunately Manaccom have distributed Nitro PDF which allows you to convert a plethora of different file formats, whether Microsoft Word or PowerPoint (for example) into an impressive PDF file with minimal fuss.
Overall Features:
Office Integration

System Level PDF Driver

Speed

Form Fields

JavaScript

Comments

Stamps

Searching
As with all Manaccom programs, Nitro PDF simply auto installed when the CD was detected by the computer and in a matter of minutes, the options of converting to PDF files was available on our operating system.
Although users can run the program manually to convert files, Nitro PDF also installs an icon into the Microsoft family of office products that provides a one-click conversation to PDF. I must admit that the speed of Nitro PDF is exceptionally fast and it converted a 60-page word document into a PDF in around 5 seconds. A similar 50-page excel document took around the same time on our dual core 3.2Ghz processor.
Features (continued)
Personalise documents by changing colours, fonts, details and more

The range of editing tools, bookmarks, stamps, watermarks, highlighting, underlining and sticky notes are perfect for providing easy-to-understand instructions and references

Split, merge and optimize PDF documents using industry-leading technology

Interactive fillable forms can be emailed or put on the Internet to be downloaded

Image compression makes file sizes even smaller and perfect for emailing

Simpler and more cost effective PDF editing capabilities than other PDF software on the market

Quickly find words and sentences in documents using the integrated search tool
As with Adobe, Nitro PDF supports all the relevant PDF options such as buttons, check boxes and even search options for that professional feel and look. Interested in adding a stamp to your PDF documents? Simple and by just a few clicks, a stamp feature has been added to your documents. For those users wishing to encrypt their PDF files, the program supports up 128-bit encryption that will guarantee the privacy and security of your documents.
System requirements:

| | |
| --- | --- |
| Operating System | Windows® 2000, XP Home or XP Professional (XP Professional 64 NOT supported) |
| Processor | Pentium® II 233 MHz processor |
| Memory (RAM) | 64 MB system memory (128 MB recommended) |
| Hard Drive Space | 100 MB of available hard drive space |
| Other | Microsoft® Office 97, 2000, XP, 2003 (required for Microsoft® Office integrated features); Internet connection (required for product activation) |
In conclusion, Nitro PDF is a powerful PDF program that I would recommend to anyone who needs to create professionally designed PDFs with minimal fuss and time. With an extremely user-friendly interface, super fast conversions and the ability to directly copy and paste into a PDF document, Nitro PDF should definitely be on your choice of PDF conversion programs.