The highly popular book series that is adored by girls around the globe has once again been transformed into a computer game which morphs gamers into the super-sleuth Nancy Drew.
In this current instalment, Nancy travels to the Canadians Rockies to investigate a mystery at Icicle Creek Lodge as there has been a string of suspicious accidents. To compound the situation, a white wolf has been spotted at each accident, however when the police arrive, the wolf is nowhere to be seen.
Features:
Play as Nancy Drew and go undercover as a maid to snoop through rooms to discover secrets the guests are hiding!

Enjoy winter activities such as snowmobiling, ice fishing, and snow shoeing.

Cook hamburgers, quesadillas, and omelets for the guests.

Display the task list, inventory, and journal without interrupting gameplay with the newly resigned user interface

Play on Junior or Senior levels for different difficulties appealing to all mystery fans.

Nancy Drew the White Wolf of Icicle Creek is your classic PC adventure game that allows gamers (especially young female gamers) to play as this teen sleuth which features a great game engine and 21st century graphics.
Although the title is a mystery title, the gamer must also perform some entertaining mini-games such as preparing meals or engaging in snow fights which livens up the atmosphere of this mystery game. All these mini-quests add to the main plot of this point and click adventure title.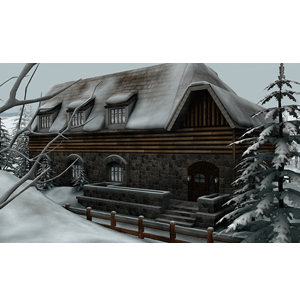 The game also features a stealth aspect to the title as you must use all your skills to uncover the mystery behind this title. The control system of the title is perfect and uses both the keyboard and mouse to control your character through the gaming environment. Please bare in mind that this game is targeting a different gaming genre so if you're after an adult based adventure game, you might want to look elsewhere.

Graphically, the game is quite impressive on our test machine and features highly detailed background environments and decent animation. There are also a variety of special effects and realistic lighting effects to draw the gamer into this current Nancy Drew mystery. The musical score of Nancy Drew the White Wolf of Icicle Creek suits the title perfectly and match that with a variety of realistic sound effects and background ambience and you have a true mystery sounding title.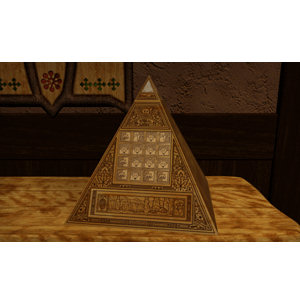 In conclusion, this game will suit a variety of younger gamers of all ages, even some males will enjoy the mystery and adventure aspect of this title. With great graphics, a strong gaming engine and an engaging soundtrack, Nancy Drew the White Wolf of Icicle Creek will keep gamers entertained, puzzled and sometimes frustrated as Nancy solves the mystery of Icicle Creek Lodge.