For a very friendly $29.95AUD, Mindscape have released another interesting adventure of Nancy Drew, a favourite amongst younger female gamers which once again returns them to this female detective heroine. Set in the wondrous and classical city of Venice, a masked thief has been stealing treasures, only to leave the police baffled.
At wits, a friend of Nancy invites her to Venice in order to catch this mysterious masked thief before something diabolical happens. Thankfully for Nancy, she has a variety of contacts in Venice where she can stay and use as a base of operations. Right outside her window where she is staying are the canals of Venice which also must be used by the gamer to navigate this adventure game.


At its heart, Nancy Drew the Phantom of Venice is your classic point and click adventure game that although may has gone the way of the dodo, still has a strong following within the fringes of the gaming world. The game is definitely targeted towards female gamers as the designers have included a variety of "fashion" statements in the title as our heroine must created a variety of disguises to uncover the hidden clues. Apart from searching for clues, the game does contain a variety of unusual mini-games that has Nancy embarking on various jobs (e.g. dancing - get your minds out of the gutter as I did not say pole dancing) and other fun things in order to earn Euros which can then be used to progress your mystery.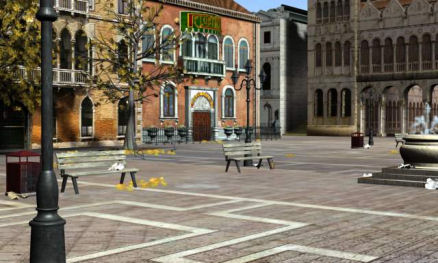 Before you start, the gamer is treated to a cutscene that is set in the not so distant future which sets the mood for the story as you make your way to this destination. The key to the game is to engage with the locals, collect items and solve a variety of puzzles that range from easy to medium in terms of difficulty. Nancy has access to a map that highlights interesting areas where you should investigate, so you can always be assured that you are pointed towards the right direction. The gamer will spend a good time of their time "spying" on characters which is where the disguises of the game come into play and does give the series a new direction to follow.

Apart from the main story and gameplay, players must engage in a variety of mini-games from learning Italian, playing Scopio, an Italian card game and dancing to name a few. These mini-games help break up the gameplay and keep things fresh and interesting. Most younger gamers should finished this game in a week or two of contained playing and unfortunately doesn't offer much in terms of replayability.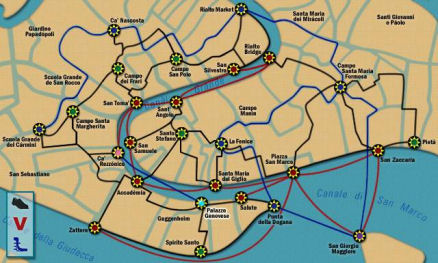 Graphically, for a budget title, they are quite impressive and use 3D animation to nicely progress the story. All the gaming environments are well designed that is equally matched with the sound effects and the over the top gondoliers who sing to their hearts content. For the younger gamer, players will be thoroughly immersed in this detailed environment; however older gamers may be disappointed with its lack of eye candy.

Compared to the other games in the series, Nancy Drew: The Phantom of Venice is a step in the right direction with the mini-games and disguises that are available. The unfortunate aspect of the game is that the graphics have not really progressed since its predecessors which is a shame, however with a plethora of games in the series, it's obvious that this game is hitting someone's target. Consider it a true adventure game for kids without the violence or adult content.