Mystery Case Files - Ravenhearst
Although this game has been available overseas via the net, it's finally hit the shelves in Australia and we all know that physical is better than virtual! I must admit that I have not played a hidden object game since high school and this was in the computer labs at school but interestingly enough, this genre has definitely changed for the better.
So how is it better? It's not that edutainment rubbish that many of us are familiar with but this incarnation actually has a story and even mini-games to spruce things up. Consider it the brain food of the gaming world.
In this current instalment of the Mystery Case Files, gamers must explore the mysterious and dangerous Ravenhearst Manor as the player is transformed into a modern day detective. As you explore this old house, you soon discover the letters of Emma Ravenhearst that make up her secret diary that tell of a tragic love.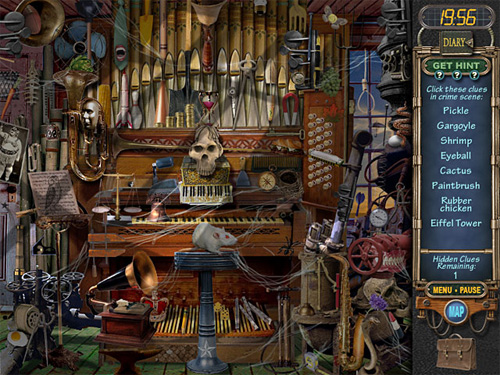 Is the manor haunted? Does Emma still walk the corridors of this spooky house? I could spoil it for you but for those that like exploring for clues and objects, I rather not but lets just say that there are some great twists along the way.
The game also contains a few different modes of play, for those familiar with the hidden object genre and those that are not. The main difference is the clock that your battling would would become frustrating if you did not have a hint system.
The gameplay is of course searching for particular items in the rooms that you explore and more often than not, they are actually staring directly at you. If you do get stuck, you can ask for a clue but you only have a set number of hints per room.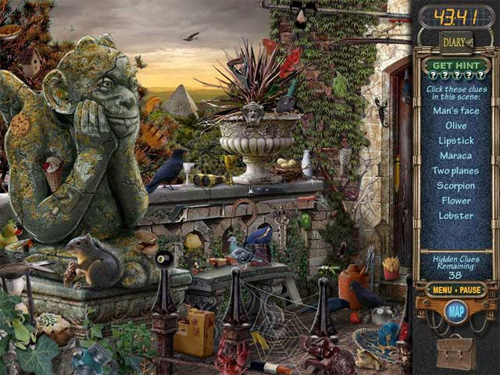 Graphically, the title is a very impressive looking game with some great almost painted like environments. The background music is quite ambient as are the occasional sound effects that make this a very relaxing gaming experience from start to finish. The only issue I had with the game is the completion time that I basically finished over the weekend.
Even so, with 32 rooms to explore, some fun mini-games and dozens of challenges plus over a thousand items to find, Mystery Caser Files - Ravenhearst will keep you glued to the screen to find more about Emma Ravenhearst and the secrets that this ancient manor holds. Definitely a fun experience for the casual gamer!