The latest "casual" game arrives on the PC in the next instalment of the Mystery Case Files, the 13th Skull. Even though the core of 13th Skull is a traditional hidden object game where you need to find certain objects and sometimes link them together, the inclusion of a decent story and mini-games transcend the game from dull point and click to something rather unique and interesting.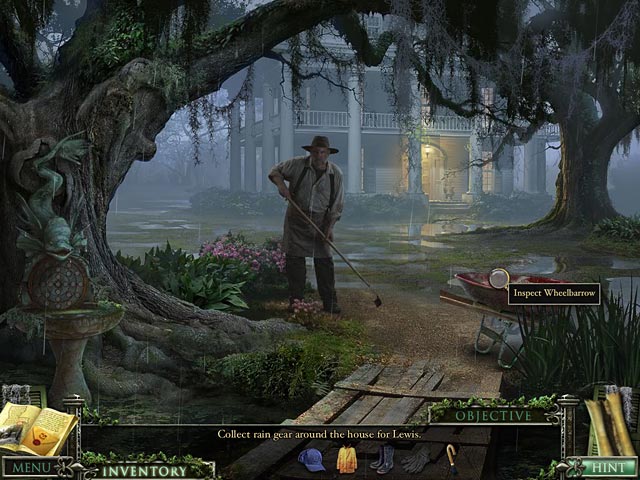 My favourite aspect to the 13th Skull is the inclusion of live action scenes as actors are superimposed into the environments as you interview locals to discover. It's such a 90's premise that lends itself quite well to this over the top story set in a rundown mansion in Louisiana.
In the game, you play need to investigate the disappearance of Mr. Lawson who according to his daughter has been kidnapped by a vengeful pirate who is seeking to protect his treasure. Just like a Scooby Doo game, you need to talk to the locales, gather the clues and discover just what on Earth happened to him.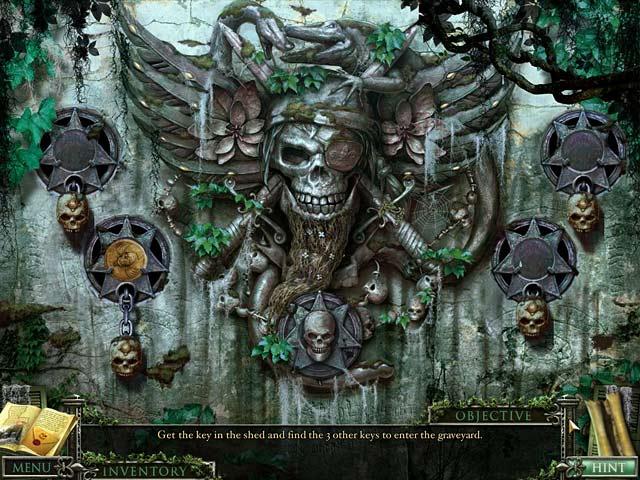 With ghosts, lots of spooky locals, some of the people that you talk may be forcing you onto another direction. As you search for the objects and if you do become stuck, there is a hint system that will help you should the need arise. The fun part of the game are the puzzles that help give the user a break from pointing and clicking. The game is also a little bigger than most hidden object games as the player is sometimes required to backtrack to other locations which at times can be a little confusing.
Graphically, this is a relatively good looking game with some wonderful almost painted like backgrounds. With the rendition of real actors into the game, it does add an almost B-Movie element to it. Add in a wonderful soundtrack and some sound effects and the 13th Skull comes together nicely. The only let down is that some of the actors are a little over the top and gave me a giggle on more than one occasion.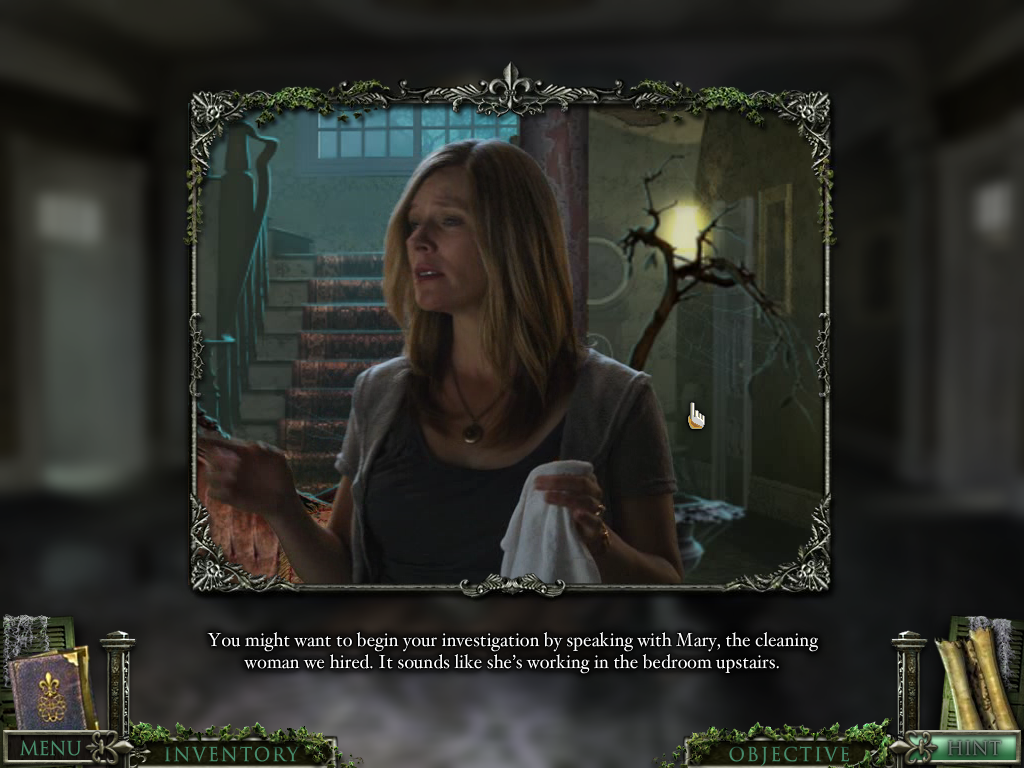 This is one of the better hidden object games and proves that this genre is still alive and quite healthy. For most veterans of this genre, it will take them around 6 to 7 hours to successfully complete and for newcomers, a little more, depending on how often you use the hint system. Nice graphics, fun gameplay and something a little supernatural is what Mystery Case Files: 13th Skull is about.