Movies To Go for PSP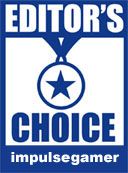 Movies To Go for PSP is probably one of the most useful and affordable programs for the PlayStation Portable that basically allows you to take almost any video format and transform it to a format that is readable by the PSP. Needless to say, impulsegamer was extremely excited when we heard that Manaccom would be sending out this software package to be reviewed and from our first impressions, we were thoroughly impressed by this software package.
Features of Movies to Go for PSP:
Preview all files in the conversion list as well as the different chapters of a DVD in the integrated player
Individually selects DVD chapters to create 'best-of' clips or single music videos*
3 different quality settings from 'Best' to 'Low' determines video file* conversion time
Auto-Aspect Ratio: Automatically adjusts a video's original screen ratio to the resolution supported by the PSP™
Fit videos to different sized memory cards by splitting them accordingly
The installation of Movies to Go for PSP was a breeze and it simply auto installed once the CD was detected by the computer and after entering the extremely lengthy serial number, we were ready to test this software package. On an anecdotal note, the models used on the box look extremely suss and made this reviewer wonder what movie this was taken from. Worth a look for a giggle or two... however... back to the seriousness of this review!
Once the installation was completed, the user is greeted to an extremely easy to use interface that basically allows you to select the video format or DVD to transform into a PSP movie. Once selected, you can also change the quality and settings of the video but from our initial impressions, the factory default does an extremely decent job.
A 2 hour DVIX avi file took around 25 minutes to convert on our Dual Core 3.2Ghz processor which is actually quite fast when compared to other similar programs. Once converted, the files were then manually copied to our PSP and the quality was outstanding. The video formats that Movies To Go for PSP include Compatible with AVI, WMV, MP4, 3GP, VOB, MPEG-1, MPEG-2, MPEG-4, (DivX 3.11 to 6, Xvid) NeroDigital, MJPEG and even Quicktime. With all these file formats supported, Movies To Go for PSP is your one stop shop.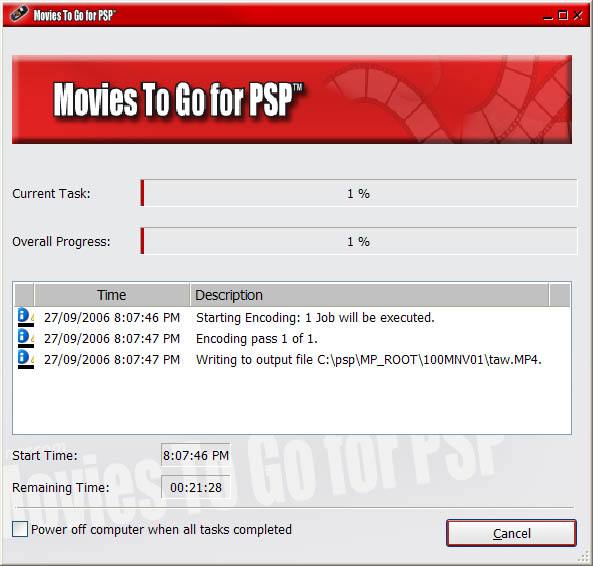 Benefits of Movies to Go for PSP:
Easy-to-use settings save time when compressing files and navigating through the software
Save disk space by selecting only the content you need for your PSP
Save money! Videos can be split into different sized cards, if you don't have expensive high capacity memory sticks
User-friendly interface and a range of customizing functions, allow you to convert the movie how you want!
Our next test was to convert our Batman Begins DVD which took around 40 minutes to successfully convert to a PSP movie and the quality was rather impressive and matched the quality of any UMD movie. The beauty of copying DVD's to your PSP is that you can also select certain aspects of the disc, whether they are just the feature, chapters or other featurettes.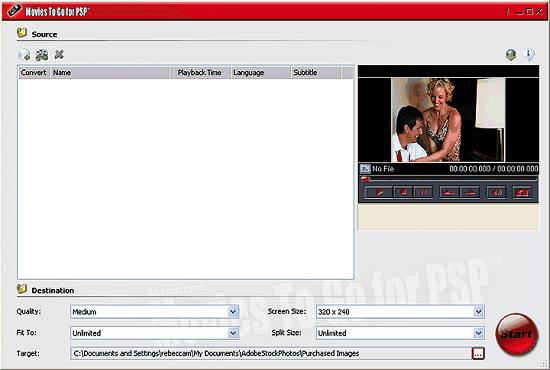 Although the output for Movies to Go for PSP defaults to your "My Videos" directory, you can change this to your PSP, provided it is connected to your PC. For those that are wary of computers, the software supports a drag 'n drop interface that basically allows you to drag your movie into the source box and click start to convert.

System Requirements

| | |
| --- | --- |
| Operating System | Windows 2000, XP Home or Professional |
| Memory (RAM) | 256 MB |
| Video | resolution 800x600 |
| Other | CD-ROM drive, Microsoft Media Player 9 or 10, Direct X 9. |
In conclusion, Movies To Go for PSP is a definite must for all PSP users who wish to watch movies on their PlayStation Portable with minimal conversion fuss and is definitely one of the better… if not best programs available and at a price of $29.95, there is little to complain about this software package. Highly Recommended!