Midnight Mysteries: The Edgar Allan Poe Conspiracy
The latest hidden object game arrives on the PC from Avanquest, entitled Midnight Mysteries: The Edgar Allan Poe Conspiracy which combines a literacy classic with the casual gaming genre. Although I must admit that I have not read these 19th century classics but I have seen my fair share of references such as the Simpsons ďThe RavenĒ rip-off. Seriously though, Edgar Allan Poe definitely left his mark on the world of literacy and this is where Midnight Mysteries come into play.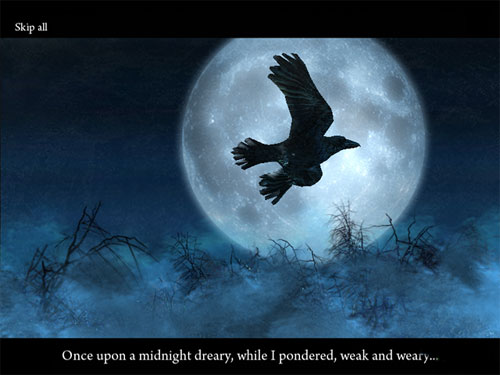 For those unaware of the games from this developer, they have created quite a few hidden object games which require the player to find objects on the screen which have been carefully hidden into the background. For example, you may need to find a telephone or torch and needless to say, itís sometimes not that easy but for some reason, many casual gamers (myself included) find this quite an enjoyable experience, especially with the twists and turns along the way.
The story behind this game involves the player using a mystical pocket watch to be transported back to the 19th century in order to solve the murder of Poe. If you donít solve the murder of Poe, his soul cannot rest and like a Gothic tale from Poe, justification or revenge must be had! Hark the Raven!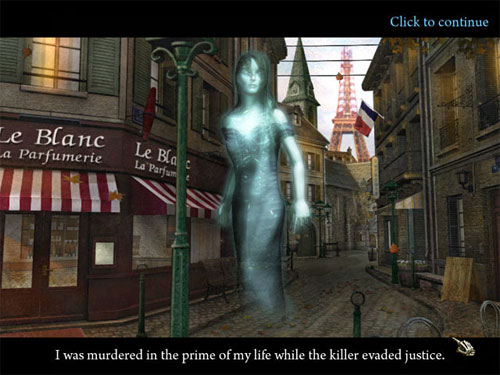 The game is oozing with references from his novels and is quite eerie at times, especially how they have incorporated it into the story and the genre of this game. But itís not all about finding items because sometimes you need to use the items you find to progress which in turn links items together. This is reminiscent of those old point and click adventure games on the PC but it does increase the challenge level of the game as opposed to just a search for objects game.
As you are given clues to find, some might be easy such as finding a skull or something more sublime like a number. Nonetheless, it can be quite a challenge and if you do get stuck, a black crow will help point you in the right direction but you are also limited to the number of hints the game will give you. The crow is another visual prompt from Poeís literature and itís the small things like this which make Midnight Mysteries: The Edgar Allan Poe Conspiracy such a treat to play.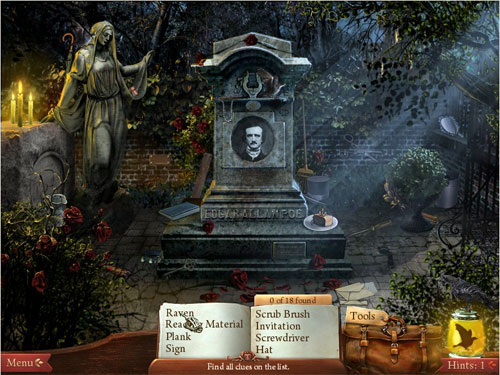 On a graphical front, Midnight Mysteries: The Edgar Allan Poe Conspiracy is easily the most visually impressive game from this genre that really pays true homage to Poeís amazing vision and stories. Itís dark, itís creepy and it even has a few frights along the way which is unusual for a hidden object game.
Then you have the eerie music that appears to be out of a Tim Burton horror movie that only makes the game more compelling as it gets its claws into you and drags you in. Apart from music, the game has some great ambient sound effects and although it appears like a 2D game, itís the little things like this which make it more engaging and interactive.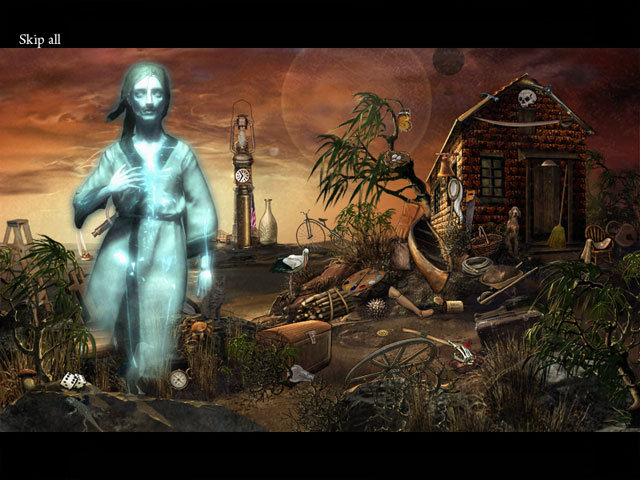 In the end, I immensely enjoyed Midnight Mysteries: The Edgar Allan Poe Conspiracy and even though I only have a basic knowledge of Poeís writing, the gameplay helped keep me going. If you are a fan of Poe and the hidden object genre, than this is one game I could definitely recommend to you. Definitely great value for money!