Midnight Mysteries: Salem Witch Trials
Set in witch ridden Slam Massachusetts, this is the latest hidden object game from Bif Fish Games that requires the casual gamer to solve a strange death of author, Nathaniel Hawthorne.
Visited by the ghost of Hawthorne, he informs you that he cannot rest until his killer is found and before you know it, you are taken back to 17th century Salem as you hunt for objects in order to solve the clues that is hidden with ghosts and other scary facets of the horror genre.
If the game does sound a little familiar and you enjoyed The Edgar Allen Poe Conspiracy game, than this game is definitely right up your alley because it's basically the sequel!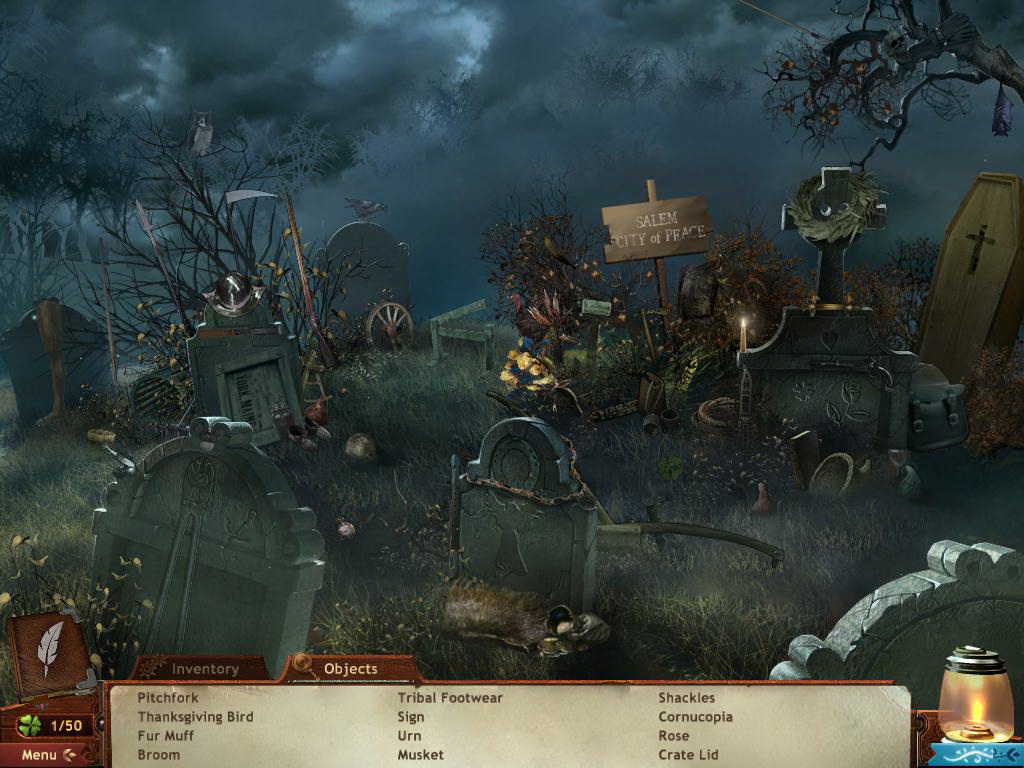 As you search for items, these are sometimes required to solve puzzles and by talking to witnesses, they will point you in the right direction, provided they have nothing to hide. If you do become stuck in finding a clue, there is a hint system available that uses a token system of crows. By finding the crows hidden throughout the various environments that you explore, these will increase your hints which is much better than an unlimited hint system.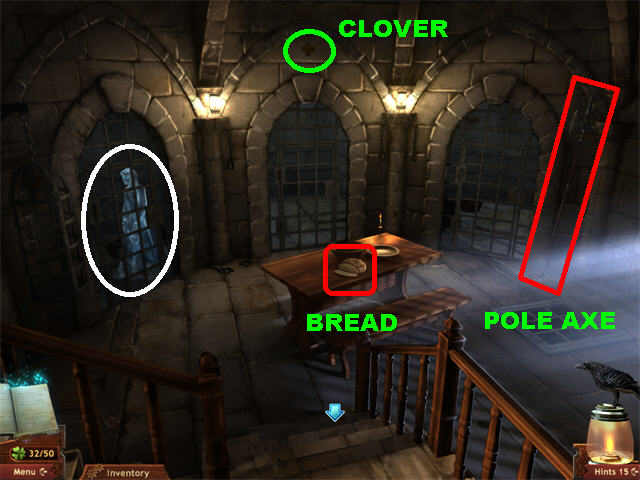 By using your notebook where all your clues are written down by your character, the puzzles and clues range from easy to sometimes difficult and you generally kick yourself for not finding it at times. It's really frustrating when the clues are looking directly at you. Like most hidden object games now, this one contains a handful of mini-games which helps break up the monotony of searching for objects and does liven things up a little.

Graphically, the game is a well designed game with some great interactive environments that really matches the story and locale of Salem. There are a few special effects thrown in for good measure and the characters are well designed and work well to progress the story. Music suits the game perfectly with its haunting soundtrack and ambient sound effects of ghosts and the like. All in all, the game comes together rather well.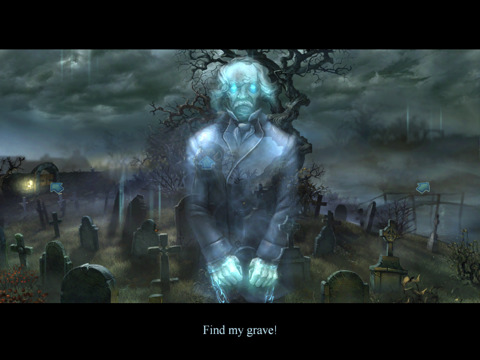 In conclusion, Midnight Mysteries Salem Witch Trials works on most levels and contains some exceptional graphics and a haunting soundtrack. Puzzles are not as difficult as some other hidden object games but unfortunately the replay value is quite limited to either one or two attempts. If you enjoy a challenge, you should definitely check this title however. An enjoyable treat for all lovers of hidden object games!