Set during the turbulent era of World War II, Men of War: Red Tide is the next instalment of this RTS series that focuses on the Russians or the "Black Coats" who helped change the tide of war. Although I never played the original, I know for a fact that it was quite popular among the gaming community, especially for its multiplayer and in this current instalment, it accurately revolves around the Russian with all their weapons and uniforms to boot!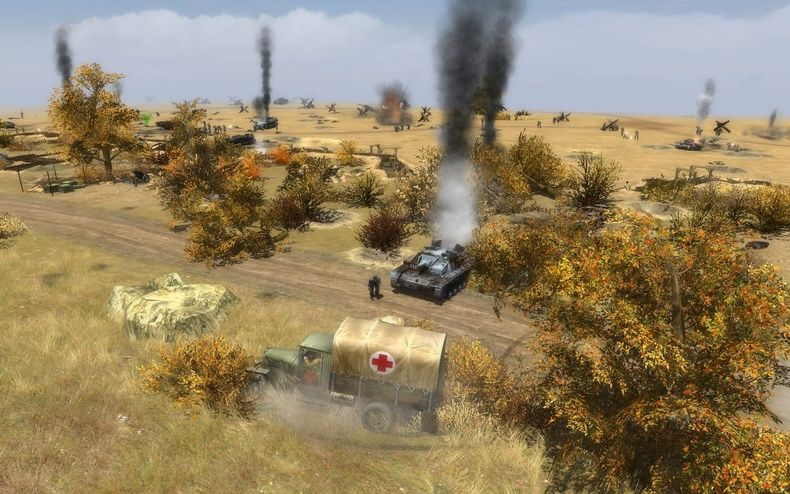 With just over 20 missions Men of War: Red Tide allows players to control a variety of in-game units from soldiers armoured trains and even gun boats. At times however, Men of War: Red Tide feels like a history lesson because the developers have carefully laden the game with some interesting historical facts such stories about the Soldiers to more key specific details like weapon details. It's actually quite cool and really makes you appreciate the authenticity of the title.
At its core, Red Tide uses the standard RTS archetype of micromanagement and strategy as you attempt to thwart your opponents through military and tactical scheming. One difference in Red Title is that you can control your game in the traditional sense of a birds eye view as you manage troops as the "general" or you can get straight into the action and control units in a first person shooter mode. This is where it comes to life!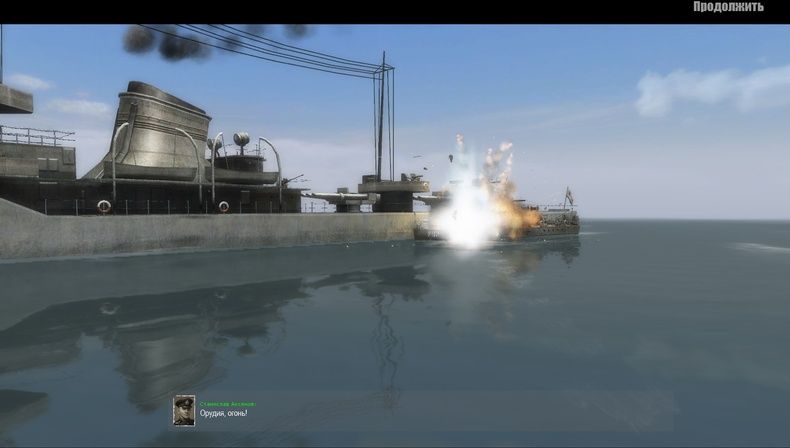 The first person shooter perspective really adds new depth to the universe that you are playing in and when commandeer a vehicle or attempt to engage the enemy in this view, it really changes the dynamics of the game from RTS to FPS. Although it has been done before in some games, it's actually a more studier experience here as opposed to something that has been just tacked on and makes the missions more fun.
The 20 or so missions in Red Tide are quite varied that range from subterfuge to defence and all out attacks which makes the gameplay quite realistic, especially in this turbulent era. The bird's eye view works but in essence, you really want to get up close and personal and get your hands dirty as you "possess" your soldier of choice. You can then do a variety of things as you possess your soldier from blowing up tanks, destroying buildings or sneaking into a German run city. Very fun!
By being this close to the action, you can really appreciate the amount of effort that the developers have gone to as the world is quite interactive. With that said, missions can be completed in a number of different ways, although some missions are a little more linear such as the missions which revolve around water but even so, there are still several choices. The biggest issue with the game is the lack of multiplayer which is a huge shame for such a cool game. But if you're after a fun single-player game with an interesting campaign, than Red Tide may be the one for you.
Graphically, the title is apt in this department, although nothing flash as the Command and Conquer series but it still contains enough detail to keep you entrenched. Add in some nice attention to detail, some special effects and Red Tide has enough in the looks department to compliment the gameplay but it still has this dated feel to it. The soundtrack is great as are the special effects and voice acting which adds to the overall enjoyment factor.
At the end of the day, Men at War: Red Tide is a little dated but when it comes to gameplay, this is the highlight of the title. So put on your black coat, grab your gun and start liberating a country! BANG!