McAfee Wireless Home Network Security 2006
One of the first things to do before buying this product is to make sure that your router can support it. In most newer routers out now, it will not present a problem however we ran the software over a much older router in the office to find that it didnít work as well as expected and then simply fizzled on us.
Now that out of the way, this is a solid app that really adds a good level of protection to the wireless environment in your home, this coming in handy considering how many of you now have a wireless working environment as most younger homes will have more than one computer in them being used at the same time over a wireless connections.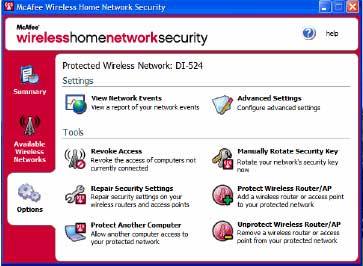 What doe the software do? Simple. It scrambles the signal to all the machines on the network to prevent unauthorised access or leeching from other sources such as your next door neighbour or the Government Agent outside your house in his car J Though in all seriousness they are out there!
Now what happens is that the router is told what machines are able to access it and provides them with an encryption key so that they can ďunlockĒ the wireless signal and use it. Other ways of looking after the problem is by assigning the mac addresses of those machines and then running this over the to of it. Two birds with one stone and all that.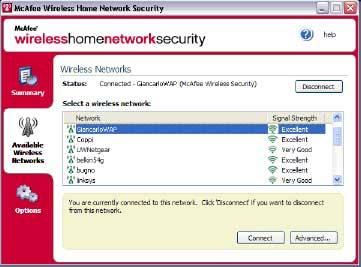 Simple to configure, even a moderate computer user should be able to work out how to install and use this program effectively. This box protects up to 5 computers on the network and can even allow computers that are accessing the internet during gaming sessions to perform safely whilst not harming the playtime of the user.
One of the keys to the success of this product is the fact that it rotates the permissions to the computers asking the router for access, so even if someone works out a way to access the machine, the next time it is in operation, those permissions will not be the same. Itís a great innovation and one that makes a lot of sense even over a home network.
If there is an attempt on the network from another wireless device WHNS tells you of the attempt and whether to grant it permission or not. Easy does it every time.
For that bit of added security to your network, Iíd happily pop this onto your machines. Ease of use and non invasive programming means that you are not going to notice it unless it really needs you to, then you pay attention to it.
Recommended.