Majesty 2 is a great sequel to a well known and loved game. Like any sequel this game will be judge very hard by those of us who played the original because, we won't accept it if it doesn't live up to what the original set in place. In Majesty you are the last in line as king of Ardania.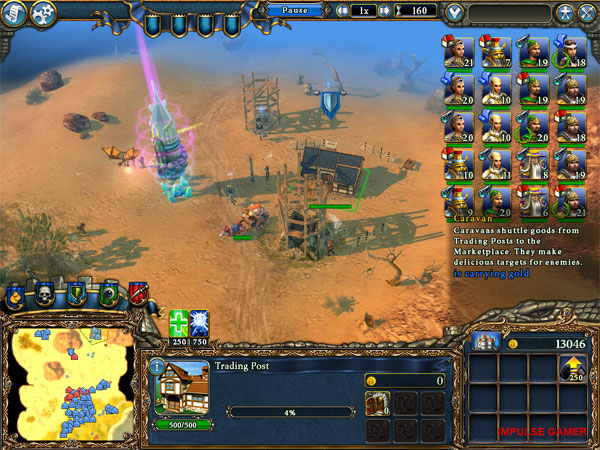 However, you are not the ruling king you had an ancient ancestor who wanted to be remembered as king. Summoning a powerful demon to slay for him, and to have his people exalt him. It didn't go the way he planned, and the king was killed by the demon.
After the demon's victory he took the throne for himself. The demon has led a terrible kingship of pain over the citizens of Ardania. Now they are beginning to rally behind you ( the player) hoping that you will lead them to a time of peace. For those who don't know the game Majesty 2 is a strategy sim game.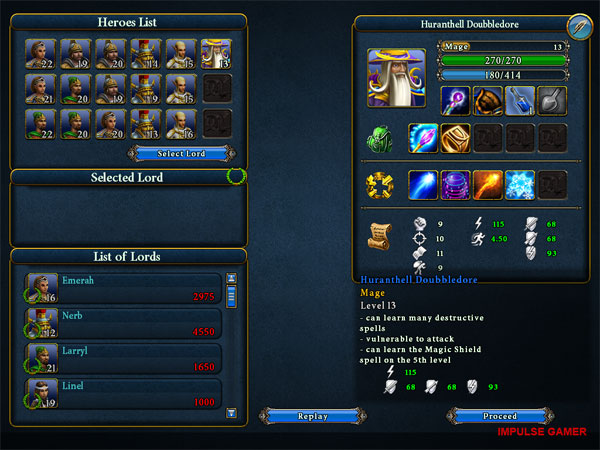 As you go thru the game, you have a moderate amount of choices as to the order of the quests you complete. Each time you finish a group of quests, a few more open up. You can do those in the order of your choice. In game, it is your job to build your kingdom and its defenses. The main key to your defenses and attack ability is your heroes. In order to hire heroes you must build guilds for the particular faction that you desire.
Your basic factions that your begin with are Clerics, Rogues, Archers, and Warriors. As you continue, there are Elves and Dwarves, and even though the two races do not like each other, they are tolerant of one another under your friendship and leadership. You job is to hire the heroes and then set them out to explore, attack, and defend.
You send the heroes on various quests by assigning gold rewards for the quest completion. Your heroes have minds of their own however. They gain levels individually, buy items and upgrades for themselves. At each guild you can train abilities not only for your heroes but for yourself. The abilities you gain as king don't cost mana or stamina it actually just takes small amounts of gold.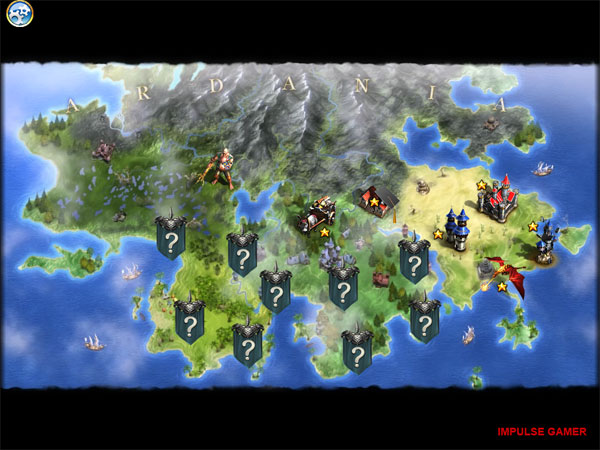 The graphics in the game are really well done overall. Strategy games aren't supposed to be graphically stunning, the graphics here not only fit...but they are pleasing. That being said this game truly did exceed my expectations for a strategy game.
The sound quality of the game is excellent. The voice actors truly fit their parts and pulled you into the story. They stressed the importance of your missions. However, at the same time they helped to keep things comical and light hearted at the same time. Sound effects are well done.

Majesty 2 truly stands up to its predecessors standards. It is fun and entertaining with plenty of replay value. It keeps your attention the whole time you are playing. Whether it uses comedy, drama, adventure or battle you just can't get enough.

Pick up your sticks and pound.