Apple Store (Visit http://www.apple.com/ to get a hold of your copy of iTunes)
Don't let the name fool you. For those that do not know, the Apple iTunes store is NOT just for Apple/Mac products. I sometimes take it for granted that everyone knew that, but my research leading up to this article showed that there where a few people I spoke to that never bothered to take a look at what the Apple iTunes online store had to offer because they thought it was geared only to Apple/Mac Products. For shame, to miss this entertainment shopping dream for lack of knowledge. Watch movies and TV shows and listen to music on your computer, iPhone or iPod!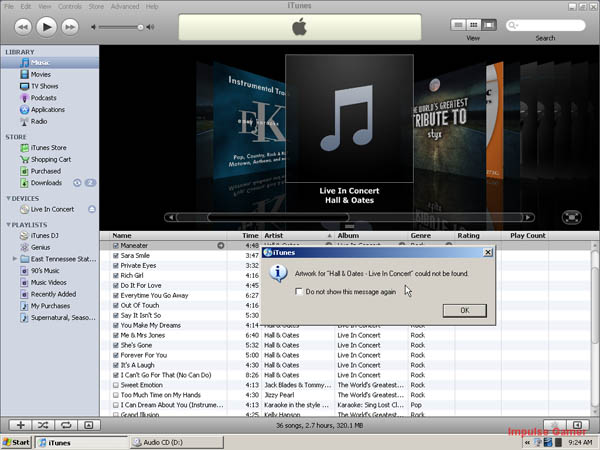 The proprietary digital media player application, iTunes is a program of many trades so to speak. It is the front end interface that manages content on iPod's and iPhone's alike,plus it can connect to the iTunes Store in order to download and purchase music, movies, even movie rentals, games, podcasts and various software applications that expand the capabilities of either the iPhone or iPod. Not everything on the iTunes store is available in every country, but iTunes which was introduced on January 9th 2001 by Apple Inc is has a very impressive virtual store front with a massive amount of entertainment and productivity Applications for the offering.

The iTunes software is available for free. Better yet, it is actually a handy bit of software for keeping track of your media library and even playing the files of music and or movies on the computer itself. Apple's media manager/player can be used on either a PC or a Mac.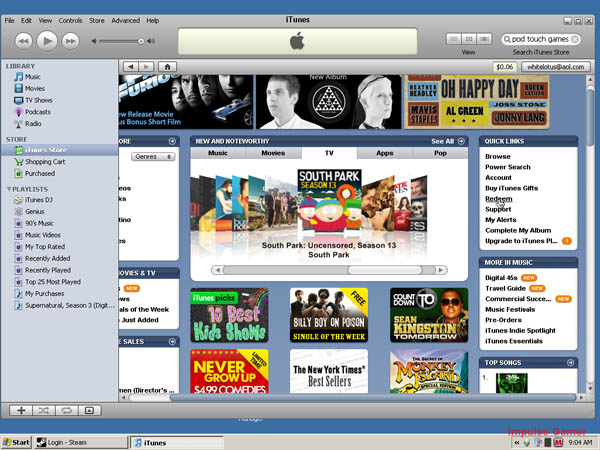 On first impressions the site looks very busy in it's layout, but a simple press of the little home button on the site will always bring you back to the main store menu and the other guide menus that will help you shop and navigate the store. The latest version of iTunes is version 8. If your new to iTunes then of course this will be all new to you, and my fellow Impulse Gamer's, this is actually a program I can fully recommend. If you have an older version then some of the nifty things you will find as you step up to version 8, are a helpful grid layout, Genius Playlist, and the Genius sidebar, a visualizer. All of these combined with an already solid program make this a must have for your multimedia control, purchase, and categorizing needs.

After installing version 8 and starting it up for the first time, there is a little progress bar that shows the program going through your iTunes library of media. This process creates the album and cover art for the albums and movies and other media in your library which is then very useful in the iTunes grid view. The grid is like flipping through a virtual display rack of your albums and other media. It may seem a little on the frivolous side, but hey, who says looking through your media had to be boring? iTunes grid view makes for a very cool presentation and makes it actually sort of fun to rifle through your collection, so much more eye pleasing than a standard list to have to look through. Better yet, sometimes the eye can identify with a picture or album/cover art a lot faster than just words on a list.

Simply double clicking on the cover art brings up a standard view where you can then choose what track you want to listen to. The grid view can be your new best friend, since this can assist you making sure all your media is with some kind of art and in the right genre or at least applied in some reasonable fashion of order. The automatic feature of course is not perfect and you may find yourself sifting through and doing your own categorization of your collection, but when it's done...it's all good.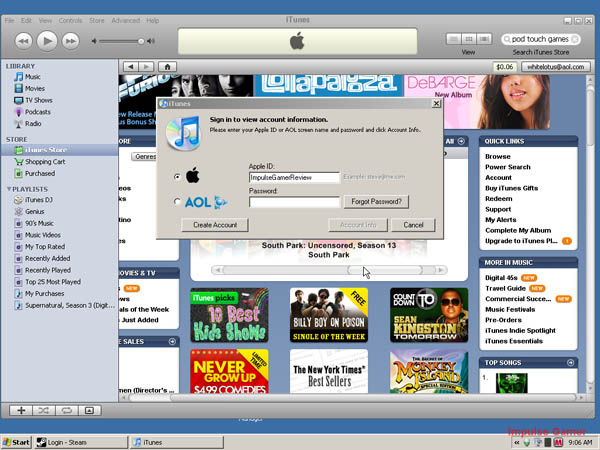 One other thing as you can see from the screen shots I took while I ran iTunes 8 through it's paces, sometimes for an album or other media in your library there may not be any artwork. In this case it's represented with a tasteful icon, in the case music, it's the icon of a musical note.

The Genius Playlist for me at any rate takes some getting used to, it does actually do a pretty good job of matching up songs that go well together. It does this by indexing all the music in your iTunes library and sends that information to Apple where a database of your preferences is stored. This can include the number of times you played a certain song, what you like, what you don't care for and it then matches the information to other users. Then you can create a Genius Playlist from any of the songs you enjoy. It then pairs the song up with songs that are similar.

It seemed to have some pretty random stuff sometimes and other times it made me pleasantly surprised with the choices it presented. Since I am talking about music, let me say the choices that iTunes has is truly mind boggling. All the way from alternative, world, country, rock and all points in between...there is even a children's music section, with selections from radio Disney and other kid's oriented media.

Moving on, iTunes is no slouch when it comes to movies and TV shows either. Everything from a few older films to the newest stuff just hitting the shelves on DVD, iTunes not only has movies and TV shows that you can purchase, but also rentals. The pricing is not that bad, with specials like 99 cent movie rentals of the week, and surprise freebies once in a while to give you a bit of a taste of what iTunes has to offer. The more hard core movie fans can also pre order some of their upcoming favorite movies. Now there are also High Def versions of some of the shows and movies available as well as standard definition. At this time not everything has a High Definition counterpart, though the standard definition is pretty sharp as it is. If you do go the HD route, as noted you can rent or purchase the movies. Once you download them to your PC or Mac, or on your TV using Apple TV. How cool is that? Better yet, every HD purchase also comes with the standard def version so you can watch the standard def version on your iPod or iPhone.

Something even cooler is for when there are some shows that you know you want to collect, there is an option called the Season Pass. Purchasing a season pass for a show will have all current season episodes download and as the new episodes for the season become available you get an email notification and the episode is placed in your download queue. How cool is that?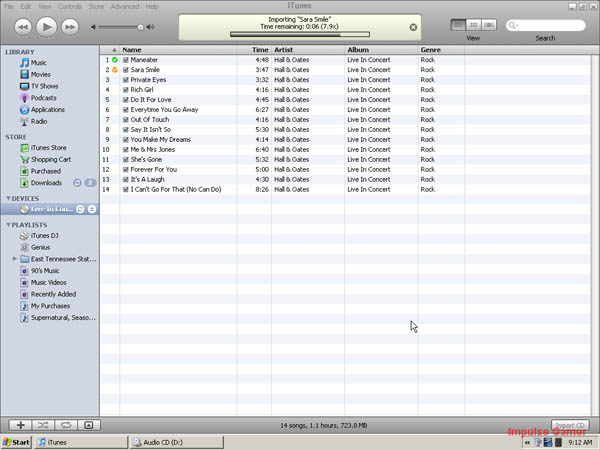 There are also Pod Casts of various sorts and surprisingly enough there are even University Lectures on different subjects, one of my favorite Pod Casts deals with Guitar lessons.

Then of course there is a section of program applications or Apps as they are known, for both the iPhone, and iPod touch. The applications run from simply fun, to productive, to out right just for morose self indulgence and amusement.

Pair this up with an iTunes radio stream that has tons of different stations and you have one heck of a support and entertainment tool for your system, and the iPhone and iPod. Thumbs way up for this software and the site...well done. As months progress we will be reviewing software applications, movies, albums, and other offerings from iTunes for your iPod touch. Look for our other lead in article on the iPod Touch.

Have fun, play games...

Be Entertained!

Edwin Millheim