LEGO Bionicle Heroes
If you're an adult looking to play this game, than you need to look elsewhere because this game has definitely been made with children in mind. It revolves around the Bionicle universe as players must venture to the island of Voya Nui as they fight, solve puzzles and attempt to save the world from a nefarious evil. Best of all, young gamers can either play the hero or villain in this arcade adventure game.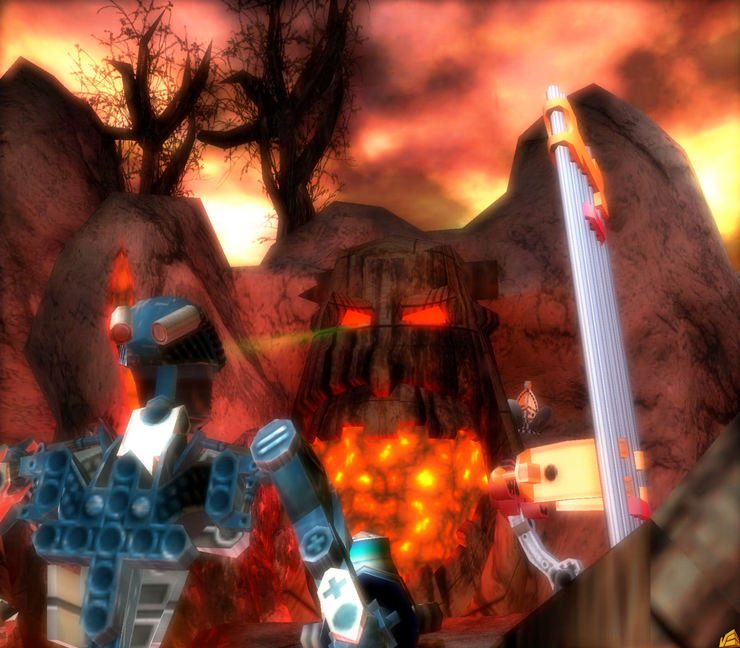 Features
Brought to you by the team behind the no. 1 bestselling LEGO Star Wars: The Video Game.

The official BIONICLE video game, featuring the entire range of 2006 Toa Inika and Piraka.

An incredible LEGO world of constructible elements and building opportunities using environmental transformation.

A rich world of discovery, full of secrets.

Simple controls.

Accessible gameplay.

Varied, colorful environments.

25 levels: 6 elemental zones.

Design based on hugely successful LEGO Star Wars: The Video Game.
Reminiscent of LEGO Star Wars, the premise behind this current instalment is rather similar as you explore the environment, break things apart, collect LEGO and of course battle other Bionicle enemies.
Interesting enough, the Bionicles that you control have access to elemental powers that allows you to access other parts of the game that normal characters cannot. In terms of the environment, there are 6 different "zones" from fire to ice which assists in breaking up that some may consider monotony. Exploring this world was actually quite fun, although not as fun as LEGO Star Wars, however if you know about this universe, than I'm sure it would be.

The game moves along with interesting cutscenes that are actually quite entertaining, even amusing and I'm sure younger gamers will simply adore them and it also gives you something to look forward to. The puzzles are generally quite easy to solve as are the boss battles which sometimes does require some patience.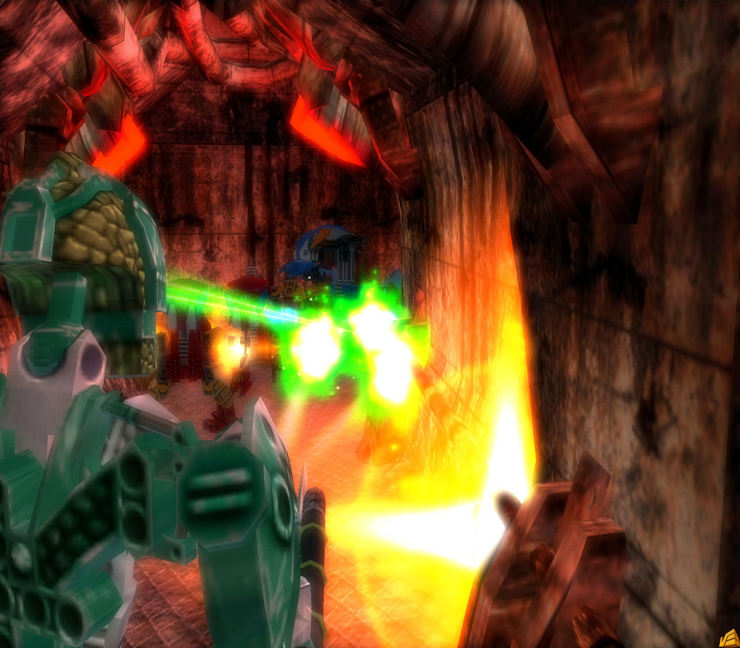 The control system on the PC is decent, although nothing beats a console control and it's quite simplistic to master, ensuring children of all ages will easily be able to pick it up and play. Best of all, there are bonus stages and some interesting items which can be purchased, provided you have collected enough items along the way to assist with the overall gameplay.

Graphically, the title is a visual treat on the PC and best of all, the system requirements are rather low, ensuring that a variety of computers can easily play this game on full detail and high resolution. Of course the Bionicles are the star of the game with some great texture detail and animation which goes hand in hand with the gameplay.
Match that with a variety of special effects, a decent colour palette and some comprehensive gaming environments and for a game of this age, it's held up quite well. The soundtrack adds to the gameplay and sounds quite majestic and adventurous at times that is matched with a plethora of sound effects from the Bionicles universe.
Kids who are into Bionicles will definitely enjoy this game as they explore the universe, solve puzzles and of course battle other nasties. The gameplay does become a little repetitive, however generally most games do but through the unlockable content and movies, it will definitely assist in seeing them complete the game.
If your kids loved LEGO Star Wars and they are a fan Bionicles, than you've definitely got a winner on your hands, however for those kids looking for a little more substance, than you want to find something else. Available for around $19.95AUD, there's really not much you can complain about now is there?