Even though Kingís Bounty: The Legend is an oldieÖ for the price, itís definitely a goodie and best of all, it can be played on a variety ye oldie PC configurations with a minimum 2.7Ghnz Pentium IV or faster. What Iím trying to say is that the Kingís Bounty: The Legend can be played on older computers with relatively no issues but itís always good to check the system requirements before purchasing the game. Interestingly enough for a game over two years old... it's dated well.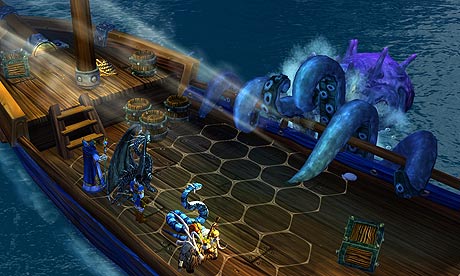 So whatís it all about? At itís gaming heart, Kingís Bounty: The Legend is a single-player RPG title that is reminiscent of Heroes of Might and Magic. Itís a grid based and turn based style of RPG that even though it doesnít offer the world of gaming anything new, it is still an enjoyable experience, provided you get pleasure from these type of games. It also continues two modes of play, adventure (ala story) and battle which is straight into the crux of fighting, without the clinched storyline. In story model, their is a pseudo real-time control of the character as compared to the turn based battle mode.
Before starting your journey, you need to create your character or "hero" for this RPG universe from classic Dungeons & Dragons archetypes that include Warrior, Paladin and Mage. Whether youíre striking with a sword or casting a spell, the story of Kingís Bounty: The Legend will not discriminate as you attempt to help the King dispose of a threat towards his kingdom. Itís the standard good versus evil game that has the player searching the lands for quests, gold, battles and other turn based bonuses. In terms of spells, there's a plethora, around 70 which include both defence and offence which does require some thinking to best utilise them. Another cool aspect of fighting is that you can set traps which is slightly reminiscent of the original Final Fantasy games.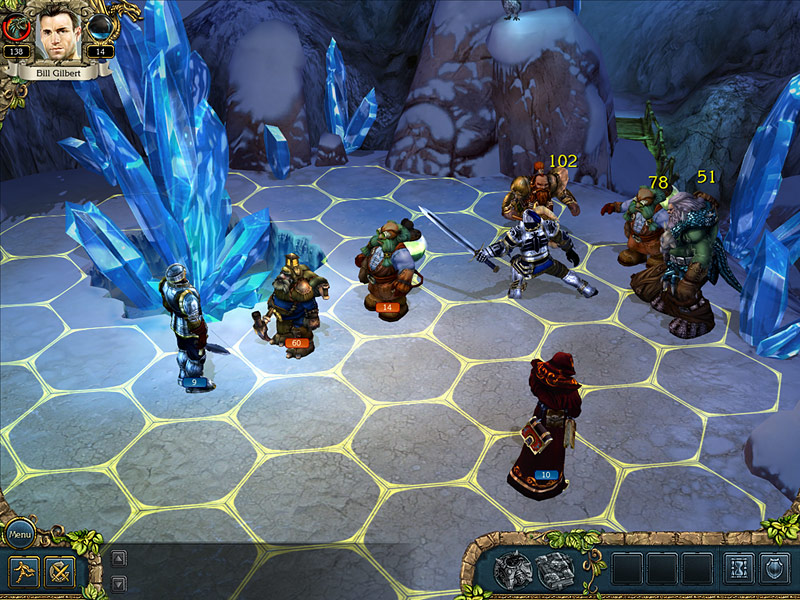 Apart from just controlling your hero, you need to navigate other characters in the game as you hire them from a variety of places to bring new members into your team like priests, archers and even monsters for example. As you progress, the ability to hire more powerful party members will come into play and eventually your party could almost take on the Kingís army due to its sheer power in both steel and magic. Unlike games such as Command & Conquer or the new Starcraft, King's Bounty: The Legend keeps your parties in classic Dungeon & Dragons size, ensuring that things stick to the classic RPG formula as you attempt to outwit and out-strategy your enemies. Small is sometimes better!
As the game moves along, the enemies do become steadily more challenging, especially some of the boss battles that you encounter and like non tactical RPG title, you do bump into enemies at the most unusual of places. In terms of controls and the interface, King's Bounty: The Legend is well thought-out. The menus are quite accessible and the mouse/keyboard combination works well. Choosing your characters to fight or flee is all done through the mouse and the menu system.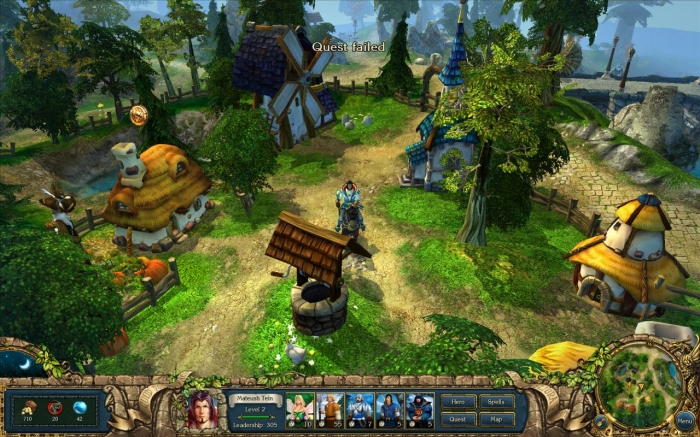 Graphically, the title does feel a little dated, although overall, it is quite detailed and there is some good attention to detail. It does remind me of those classic BioWare RPG games which is a good thing. The special effects of the spells are great as it the animation of the creatures in the title. My favourite aspect of the game is the audio and special effects that go hand in hand with the gameplay and really help immerse you into this world. There are some camera issues but generally this isometric type environment is quite well made to navigate and control.
If you love strategy games, especially tactical strategy games than King's Bounty the Legend is for you. It's a well made game that although doesn't change the face of gaming in Australia, it does give you good old fashioned RPG action, albeit turn based with decent graphics and a clichťd and over the top storyline. Definitely worth investigating... especially for the price!