Iron Front Liberation 1944
Available on PC & Steam
So we get the STEAM code to check this out a couple weeks ago, and I look at it and think, wow Iron Front Liberation 1944, looks like it may be pretty cool. Lots of possibilities for this, a little different feel from other WWII based games. Crash to desk tops and game stopping bugs made it so I could not get past the second or third mission. So I waited for the patch to revisit the game, because it has so much gaming promise here.

Well here we are and having the next crack at it. More game freezes that shutting off anti-aliasing seems to fix for a few minutes. Iron front Liberation 1944 looks like it is cut from the same cloth as ARMA, which I recall had similar issues with crashes and bugs, but that turned into a pretty decent game. Getting past the game bugs that many have been squashed already, I notice that some enhancements have taken place to make the games experience better and easier for a player.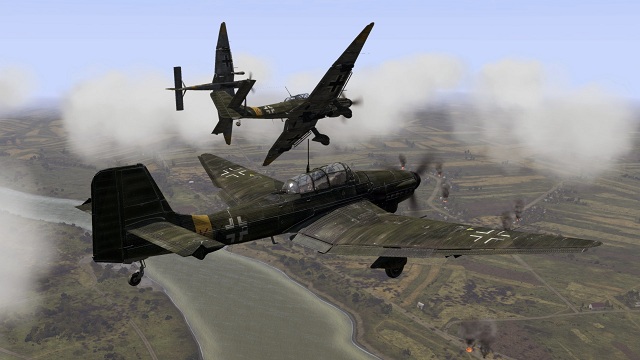 This time around the game seems to hold the players hand a bit more and give guidance in the first introduction/training mission before it cuts you lose in later missions. When I first picked up the game and tried it out, there had been times where there was no clear indication one where to go or what to do next. The missions just would not progress… That seems to have been fixed in the games latest patch, so plus one for the designers.

Unfortunately the crash to desk tops are still here, just when I was getting into the game and really enjoying the mission and the tasks I needed to do. More crash to desk top with no recovery. In the spurts I have played the game is actually enjoyable, when things happen the way they are supposed to. At one point there was a seeming simple task of moving a mobile gun to position. No matter what, I could not get it done, I spent several minutes walking around the gun, hitting buttons that I was supposed to and the push option just would not come up. Then at last for no reason at all, it came up and I moved the weapon into position, end of task. It's almost as if the game release is actually the public test bed for the game. Either way, this has some great potential, if you can play it long enough to enjoy it.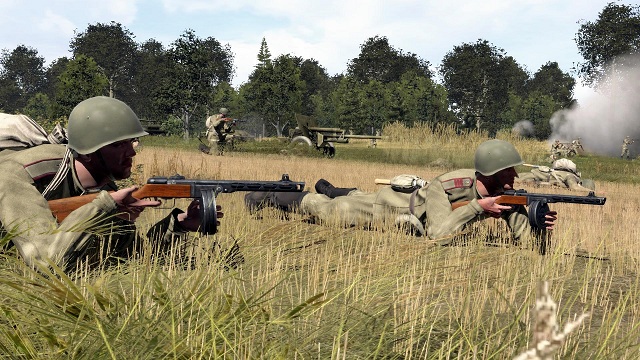 It is clear that X1 Software/AWAR put some work into the game. It is unclear how Deep Silver with a good track record would have a clunker right out of the gates like this….being the publisher, maybe they only saw certain parts of the game…who knows. The game clearly needs a bit more TLC. During this write up alone I spent a lot of time crashing back to desk top, having the game freeze up on me. This is with all updated drivers, tested the settings from various levels, from the lowest to the highest, still with the same results, of freezes, crashes and game stopping bugs.

Iron Front – Liberation 1944, looks like it should be an incredibly fun game based on World War II. The game has two different campaign modes, one from a German Soldiers perspective, and one from a Red Army Soldiers perspective. The tactical shooter is set in War torn Poland during the last phases of World War II. As noted there are the two campaign modes or various multiplayer missions to enjoy, (If you can get it to work).

One of the press releases trumpets about a really cool trailer based on the game, telling us that the video takes players directly into the events of World War II and lets them experience the terror of war. Well, not sure about the terror of war here, at this time at least, till they get it fixed up a bit more it's the terror of getting through a whole mission without the game crashing to desk top.
Players start out as just every day soldiers, taking on orders given by commanders that seem to not know at times what is really going on in the battlefield. As time goes on, the player's character can get promoted to command tanks and even aircraft and other soldiers. Things can get very intense during battles with the bullets flying and the mortar or bombs are coming in hot. The overall experience is solid, when the game works.

At times as noted, the game just does not move forward when it should. Sometimes commanding a soldier or soldier in a vehicle will get results and they will move, more times than not, they do not. Then it leaves you hanging in a broken game that you cannot advance in.

Missions and tasks range from the simple every day soldiering stuff, to recon and report, assault, defend and other combat missions.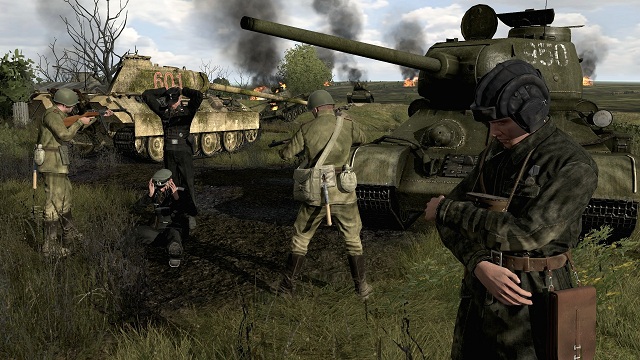 The game sports over 35 vehicles and planes, including the Königstiger, the Katyusha, the Focke-Wulf Fw-190 and the notorious Stuka. Any gamer interested in this era of history events and soldiering will be happy to know that there is a huge arsenal with authentic weapons, such as the Mauser Karabiner, the MP 40 and grenades, mines, to name just a few.

The graphics are nice, with some fare textures and looks, sounds and explosions, and gunfire on the battlefield sound incredible. Voices are generally good, with voices the best in the native languages of German or Russian.

There is also a mission editor for creating your own mission to expand on the game. If you are into the WWII military engagements in history, you may be able to re-create some of those battles and even what- if, kind of scenarios using the Editor.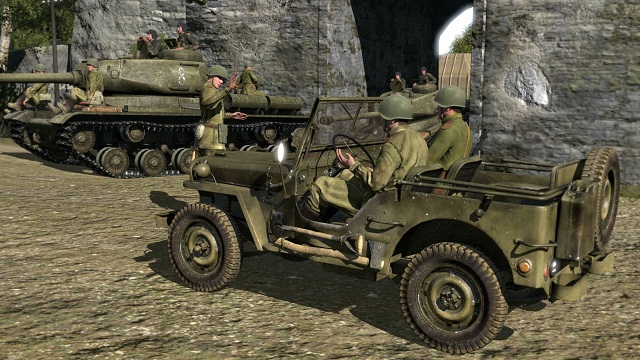 The game has some great potential but in its current state, it is limping along. The gamer who have the patience to hang on through the fixes may find a really great WW2 game here. This is unfortunate, very unfortunate.

Edwin Millheim
Have fun, play games