Inspyder Sitemap Creator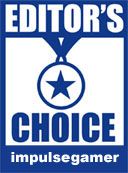 Sitemaps are an integral part of websites that assist Google and other search engines understand your content. Sitemaps also assist search engines in indexing your site and if you are part of the Google Webmasters Tools, you would know the importance of the sitemap area. A sitemap or XML file is a must have file to ensure that your website is indexed correctly and more importantly, assist with those search engine rankings.
Although there are free Sitemap Creators on the web, 99% of these only allow limited sitemaps so if you have a website with more than 2,000 pages, it will not be spidered correctly. Another issue with some of the free sitemap generators is that they are complicated to run but fortunately this is where Inspyder Sitemap Creator comes into play.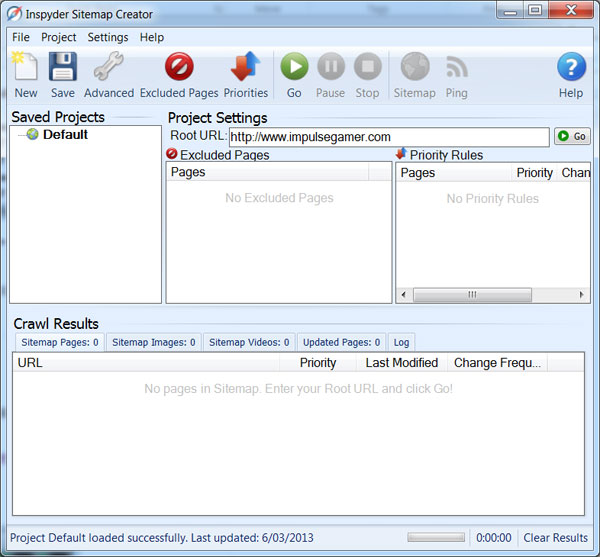 For just $39.99USD (March 2013), users can download the Inspyder Sitemap Creator which is not only easy to use but allows you to create and modify sitemaps and even upload them to your website. Inspyder also offers unlimited pages, is 100% Google Compatible and has the ability to automatically generate sitemaps on a scheduling basis.
The installation of Inspyder is a breeze and once installed, the user is greeted to a very user friendly interface. You simply type in your Root URL (e.g. the main address for your site) and then click "Go" to spider your website. Another feature of Inspyder is the ability to Pause and Stop your sitemap generation. By saving projects, you can easily come back to your website and re-spider new pages or areas of your site.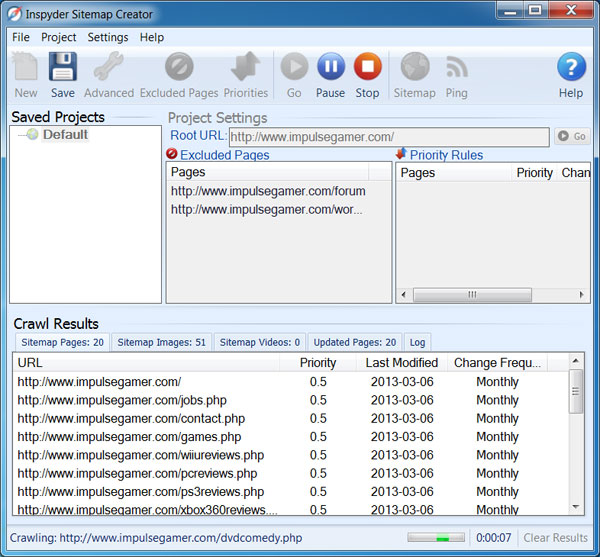 Impulse Gamer (no images and some exclusions) was spidered in just under one hour and this is what we were looking for, a fast sitemap creator. As mentioned, Inspyder allows you to save projects and modify your sitemaps such as excluding certain areas from your website (e.g. www.impulsegamer.com/forum) and the ability to create priority rules such as the change frequency of certain pages.
The only issue with the priority of pages is that you cannot select multiple pages, unless they are in a certain directory where you can create a rule. I'm hoping that the developers will be able to create this option in future versions. With that said, Inspyder even checks for new updates when the program is loaded so you can rest assured that this program will be supported.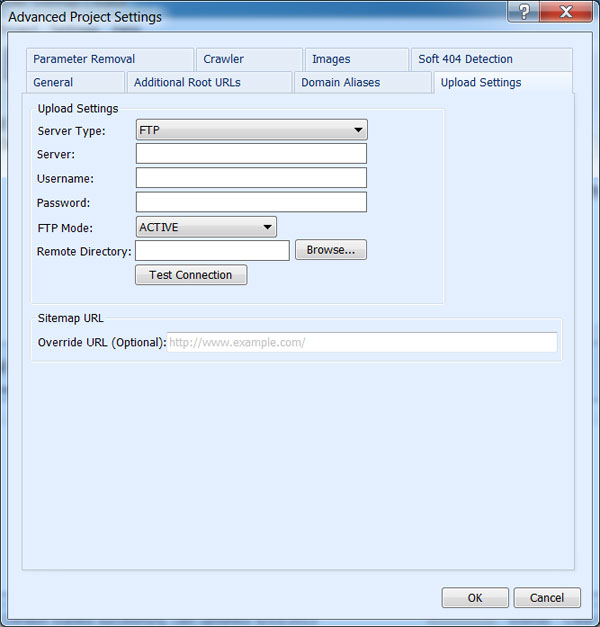 For those users who want to modify their sitemaps, the program offers you to upload your sitemaps automatically to your website, ignore certain content such as images and easily investigate errors. Add in the ability to ping and even receive an e-mail notification and Inspyder is a must have tool for all owners of websites. It even has the ability to retrieve title and caption information from your websites metadata in order to enhance your sitemap.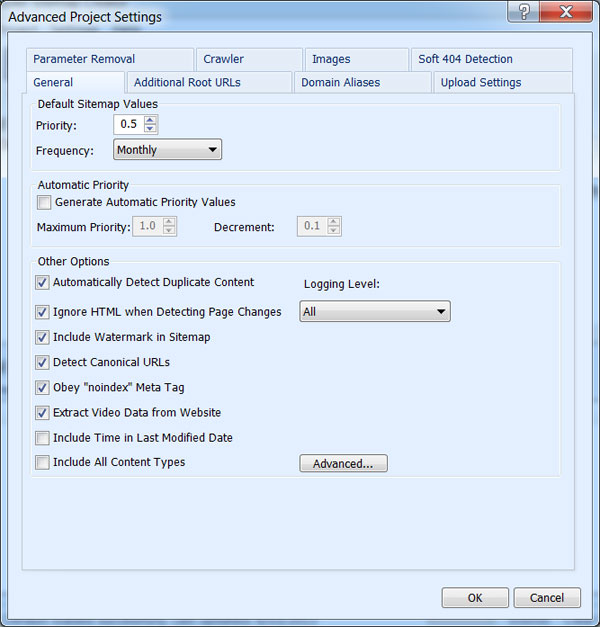 Final Thoughts
If you're after a powerful yet simple to use sitemap creator than InSpyder is your answer. Not only is it affordable but it has a whole wealth of features to ensure that your website is spidered correctly with no errors, easy upload and best of 100% compatible with Google. Don't believe us? Check out the trial version!
Recommended!