Ignite
There are countless arcade racers on the market at the moment, most taking slightly different approaches. Just a Game have taken a very pick up and play approach that works well with the arcade feel and budget price tag. There is no story here, you choose a race, choose a car and start the race, there is no tweaking of spring rates, ride height or brake bias, none of this at all. You have a purely arcade experience with a simple physics engine and feel.
Most of the time will probably be spent in Campaign mode, this is a basic move from one race to another, for no more reason than that is the next race, and you may unlock a new paint job, or car and of course the next race. This is refreshing in modern arcade racers with some feeling as though they have to really justify each race, when most people playing are simply playing just to race. The different races types are all pretty samey and donít really influence how you are racing.
There is something particularly unique about Ignite; each race has a points system that allows players to win races different ways. Players get points for drifting, hitting objects, drafting and leading the race. Players lose points for hitting walls and using nitrous. At the end of each race these points are used to take time away from the race time, potentially allowing players move up positions, theoretically allowing a win through drifting. Unfortunately this does not work too well in practice, it is incredibly difficult to win through any other means than through finishing the race first due to the minor amount of time that is taken off from points. This is an excellent concept and if finetuned could really lead to some interesting racing, it is just not quite there yet.
The racing itself has a suitably arcade feel, cars drift for no apparent reason and the handling is easy for virtually anyone to pick up and be relatively competitive. There are some minor annoyances though, If the cars hit an inside wall while drifting I found they tend to get stuck at 90 degrees and stop dead. This lead to some very frustrating racing but this was rare and only seemed to be an issue in the muscle cars. The second gripe is when trying to navigate slow corners the handling seems to fall apart, they understeer horrendously and really slows down the pace of the game. These are minor niggles that occasionally are annoying, but for a budget title these can be overlooked.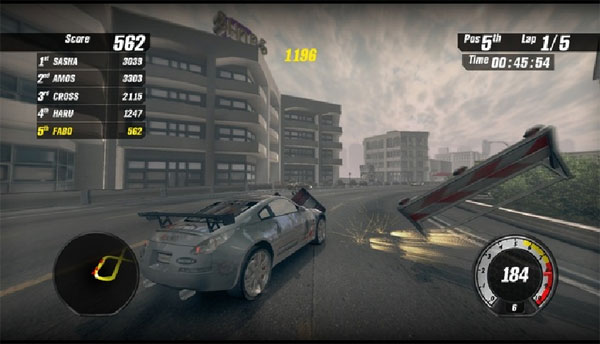 The graphics seem to be a case of you get what you pay for, they are not going to compete with any of the high end racing games but they do the job. The cars look decent, no official vehicles here, but the models are decent, again, for what the game costs these are pretty good. The tracks can all be a bit samey, and the surrounding textures are also pretty average. The look is all a bit outdated, but this ultimately wonít take away from the experience. The game has a very simple menu system that gets you from go to woe quickly and there is no fiddling, it looks simple but it does exactly what is supposed to hassle free.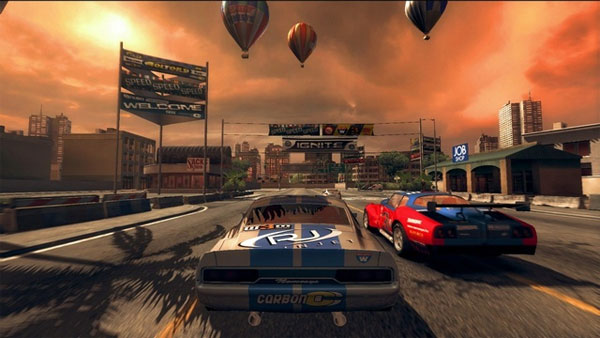 The sound is so-so, the cars for the most part donít really sound all that much difference from one another, and collisions donít sound beefy. I did think the nitrous effect sounded pretty good, but other than that there is nothing particularly noteworthy about the sound.
Overall this is sort of a case of you get what you pay for, this is an excellent budget title but it wonít hold up to well against an A grade title with regards to graphics and sound. What this does offer is a complete trouble free and simple arcade racer that offers a unique game play mechanic, if you are looking for a pick up and play arcade racer and donít want to pay for a full price game then this is definitely worth a look and will pass several hours of your time. This is just racing, nothing more, nothing less.