The HOYLE game series was made popular by Sierra (Vivendi Universal) and now has been acquired by Encore and Mindscape that once again combines the best puzzle games around in order to give gamers that enjoy puzzle games a plethora of gaming options.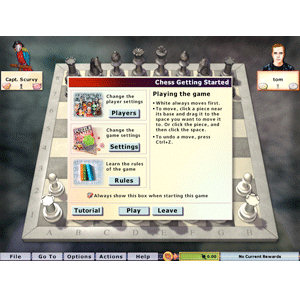 Features
Over 60 classic games including all the favourites!

In-Game Tutorials – learn to play with easy tips and hints

Compete with 12 virtual opponents with adjustable skill levels and "attitudes"

The Face Creator Tool allows you to create your own character!

Earn HOYLE® Bucks to unlock new features!

Play together on the same computer and challenge your friends to take the high score!

Official HOYLE® Rulebook and Strategy Guide included! (PDF)

PC/MAC compatible and on DVD for the first time!

BONUS 105 puzzle adventures!

Updated interface, new music and new game lobby
Featuring classic games such as Hangman, Mahjongg and Sudoku, HOYLE Puzzle Games 2008 has a puzzle game for almost everyone. The games also follows the official rules from HOYLE, ensuring that the title maintain the high standards of this company.
For crossword lovers, the title also contains over 1,200 different crosswords that ups the ante of this gaming genre and could almost be considered brain food as not only does it keep the brain active but assists in improving your memory.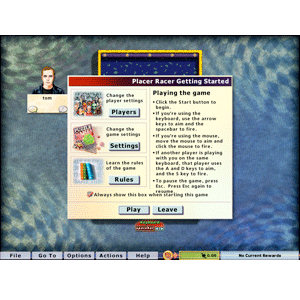 The title has a great multiplayer aspect and gamers can now challenge players online or players can even play alone as they compete for high scores and some great bonuses. By playing online, gamers are rewarded HOYLE bucks that can then be used to purchase new backgrounds music and a variety of other assortments.

The installation of HOYLE® Puzzle Games 2008 was a breeze and it simply auto installed on our test machine and in under a few minutes, we were playing this miasma of puzzle games and even better, the online aspect of the title is extremely easy to use and configure.
The control system of HOYLE® Puzzle Games 2008 uses a combination of both the keyboard the mouse which is extremely easy to use.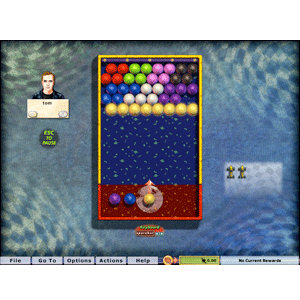 Graphically, HOYLE® Puzzle Games 2008 may look a little dated but the developers have ensured to use the latest technologies available to them, making some of the games rather impressive.
A worthy purchase for only $29.95AUD with a large gamut of puzzle games that will suit the puzzle lover in all of us!

Key Features
Over 60 classic games including all the favourites!

In-Game Tutorials – learn to play with easy tips and hints

Compete with 12 virtual opponents with adjustable skill levels and "attitudes"

The Face Creator Tool allows you to create your own character!

Earn HOYLE® Bucks to unlock new features!

Play together on the same computer and challenge your friends to take the high score!

Official HOYLE® Rulebook and Strategy Guide included! (PDF)

PC/MAC compatible and on DVD for the first time!

BONUS 105 puzzle adventures!

Updated interface, new music and new game lobby