Hidden object games are a niche genre in casual gaming market but somehow this simplistic concept has become a staple to many people's gaming diets. Perhaps it links with some ancient primeval part of our brain but for me, these games are quite relaxing as I attempt to find the objects solve the puzzles.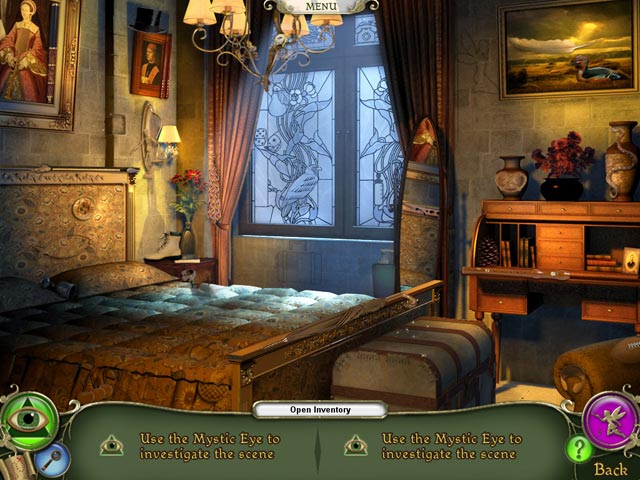 The story of G.H.O.S.T Chronicles Phantom of the Renaissance Fair (GHOST for this review) revolves around the tragic deaths of Mr and Mrs Spears, the former owners of the Renaissance Fair. Unfortunately for the vendors of this fair, something unusual, more specifically paranormal is happening and their stores are being vandalised by what appears to be their spirits. However some have hinted that perhaps it was the couples son or the new wife of Mr Spears who are causing these eerie attacks.
This is where the player comes into the story as renowned Ghost Hunter who has been summoned to investigate these paranormal activities and hopefully put an end to it. Your job is simple, investigate a variety of locales in the game in order to solve the mystery so that the park can go onto its normal business. From here you investigate some interesting and intricate areas such as the Gnome Home, one of the tourist attractions at the fair that is quite detailed. Your goal is to find certain items in these areas with a special item used for other areas of the game. It's a lot of pointing and clicking but it's enjoyable pointing and clicking.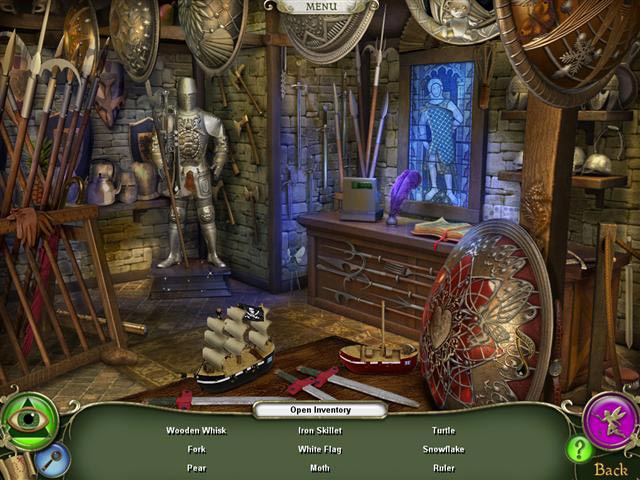 For veteran Hidden Object gamers, there is an option to turn off the hint system in order to give you a more challenged game. Thankfully you have a "magic eye" which is used to investigate the clues in the game that will hopefully allow you to peace together this mystery. If you do decide to go with hints, the game uses a "hint fairy" that basically flies to the object that you may be stuck on and is a really cool idea. Hints can also be turned on later in the game if you do get stuck but our little fairy is quite clever in ensuring that a challenge is still to be had.
Graphically, GHOST is a good looking hidden object game with some great attention to the detail. The areas that you visit are quite diverse and help get you involved in the story. Add in a mellow soundtrack and you have everything you need to keep you glued to your computer screen until this mystery is solved. All in all, it's one of the better hidden object games.
Final Thoughts?
G.H.O.S.T Chronicles Phantom of the Renaissance Fair is a decent hidden object game but like most of these games, the replay value is quite limited once you have finished the game. If you have completed the game on the easy level, it does allow you to replay on a harder level but once that is done, you've pretty much exhausted all avenues. However for the price, G.H.O.S.T Chronicles Phantom of the Renaissance Fair is still a good bargain that I would recommend fans of this genre to check out!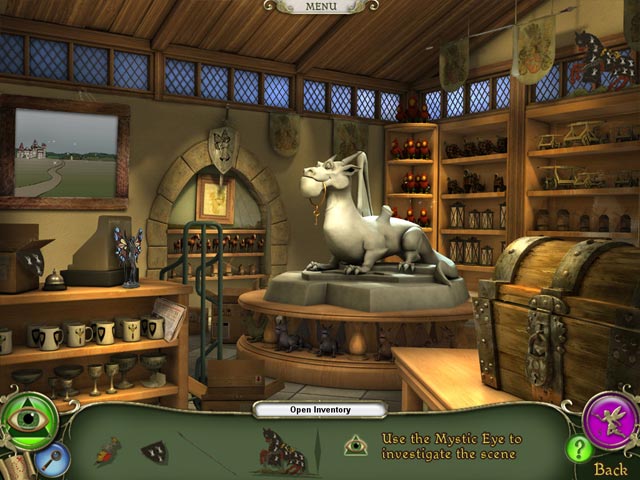 System Requirements
OS: Windows Vista/XP/2000
CPU: Processor: Pentium 3 1.0 GHz
RAM: 1024 MB RAM
Hard Drive: 120 MB
Video: DirectX 7.0
Sound: N/A
Input: N/A