Galactic Civilizations offers a classic space simulation that features elements of real-time strategy, building, government, technology and even diplomacy that is easily one of the most in-depth "Civ-type" games around. From your humble beginnings in the game, you will soon understand just how massive this title is as you colonise planets and conquer the universe.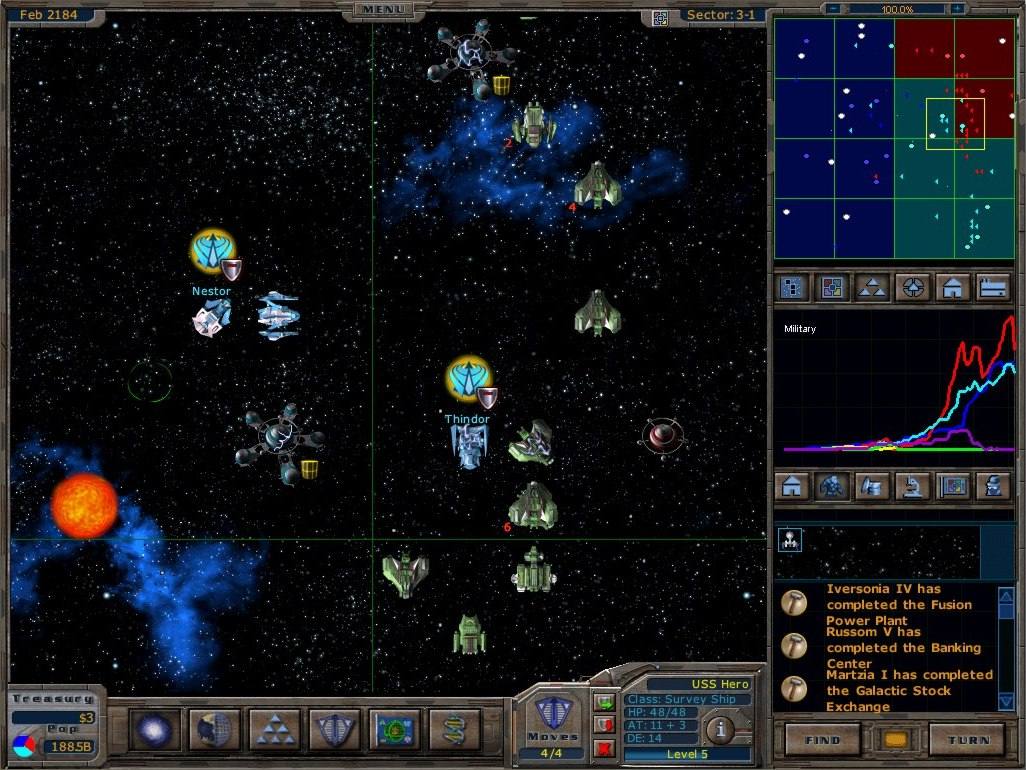 FEATURES

• Two new major alien civilizations with their own artificial intelligence engines

• A new campaign called "The Altarian Prophecy" that explores the history of one of the major alien civilizations.

• A Map editor that allows players to design their own custom maps. Previously Galactic Civilizations used randomly generated maps each game. Now players will be able to load maps and create their own.

• Dozens of new technologies, ships, planetary improvements, game tweaks, game setup options, and more

• Altarian Prophecy campaign editor.

• All in all, the expansion pack will include hundreds of new features and improvements that will enable players to extend their game playing enjoyment of Galactic Civilizations.
Probably most the most interesting feature of Galactic Civilization is that your opponents are governed by two different attributes that heavily affect gameplay. These can attributes are set by either the player or the computer with the first attribute being morality. This allows gamers to choose classic RPG alignments from chaotic evil to chaotic good which determine their thirst for a variety of things from exploration to conquest.
The second attribute of your opponent is selecting their intelligence that can range from idiotic to genius. If you wish to see how profound a difference this makes, just place one race on "genius" and watch how quickly they tend to assimilate the galaxy. Of course if you want a challenge, you will definitely keep their intelligence higher than normal.
Once your empire is configured, it's time to get down to taking over the galaxy and Galactic Civilization starts out as most games of its genre, setting you out with just a home world, a colony ship and a survey ship.
From the initial start, the gamer needs to send their colony ship to the planets they wish to claim and use them to build a fledgling empire. While scouring the galaxy for planets, you'll also need to dedicate resources to research, which generates advanced technologies, which in turn help advance your empire.
As with just about everything else in Galactic Civilizations, the advanced technologies will directly affect gameplay. For example, should you choose to research Communications Theory, you'll soon discover the Universal Translator. The Universal Translator is required for any diplomatic ties to other races.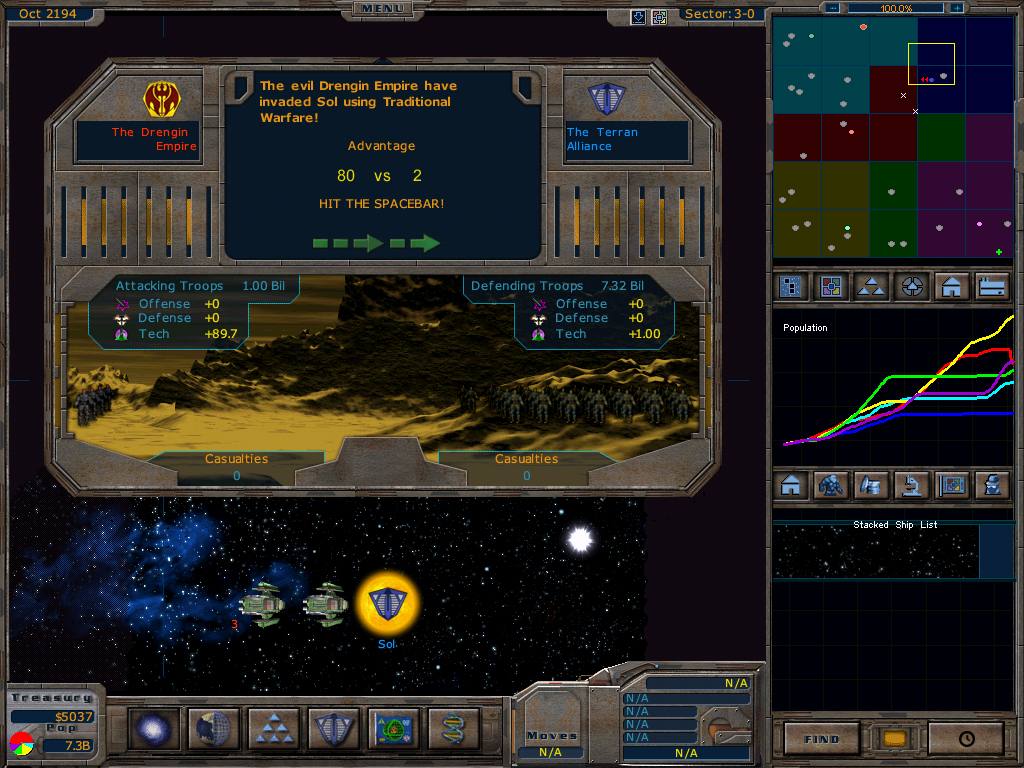 Graphically, Galactic Civilizations are a little average but the overall presentation of the title shows nothing but professionalism with all the pertinent menus and tabs are easy to read and well-placed. The in-game movies and cut scenes are extremely reminiscent of those in Civilization or Alpha Centauri and are well done, though they do tend to get repetitive.
Ship graphics are outdated, and I wish there would have been more done to differentiate between ship classes such as a battle cruiser and the fighter. Alien racial portraits are nice but they don't vary to reflect the mood of your opponent. Overall, the graphics are well done and serve their function, even if they seem a little outdated.
Sound effects are quite "boring" and limited to the same old explosion sounds and laser-beam effects that have been the staple of the genre for time eternal. It's also a shame that there's no voice acting for the alien races which could have added character and flavour to the diplomatic encounters. However the game's soundtrack helps to enhance the mood without being too overwhelming.
In conclusion, Galactic Civilizations is a well-made space simulation in the veins of Civilization that will definitely provided hours upon hours of entertainment and is recommended for those megalomaniacs who wish to dominate the universe. A sturdy and addictive game that is unfortunately let down by its outdated graphics and sound, however it's still worth the money!