Freedom Fall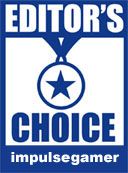 Gamers have long had a unique sense of humor and thankfully it is relayed rather well in the quirky platform adventure Freedom Fall by Stirfire Studios. That lets me know that the designers are not just game designers, they are gamers.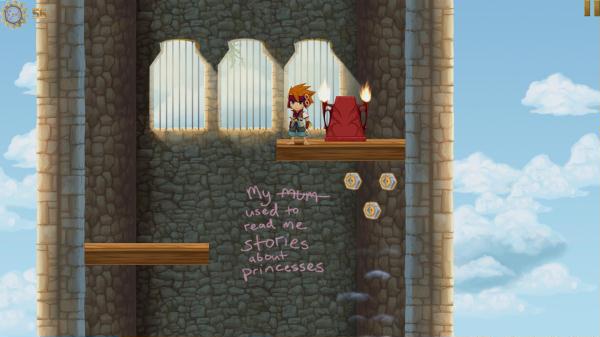 Freedom Fall is an interesting mix of pitfall and the original Prince Of Persia but with the charms of big eyes small mouth character from some of your favorite anime and manga. Intended or not; itís a major charm that fits so well with the premise.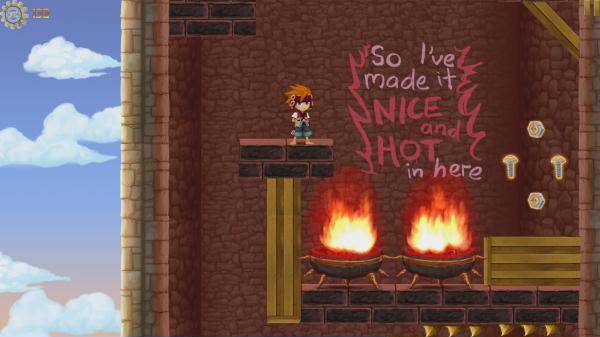 Itís not just a size scrolling romp but a down scrolling one as well. Our hero character is locked in a massive prison tower that reaches into the clouds. Youíre let out of your cell by a rather immature princess who seems to delight in harassing you with childish dark humored delight with scrawling messages on the walls as you work your way down from your prison. The messages left from the princess who seems to be holding a grudge and temper tantrum are amusing and keeps the player interested in whatís going on. The messages are not novels, the graffiti left by the princess is fitting and in some ways terrifying as we look into the mind of this naughty child. We can almost imagine her as the type that feels God like as she burns ants with a magnifying glass angling a sun beam.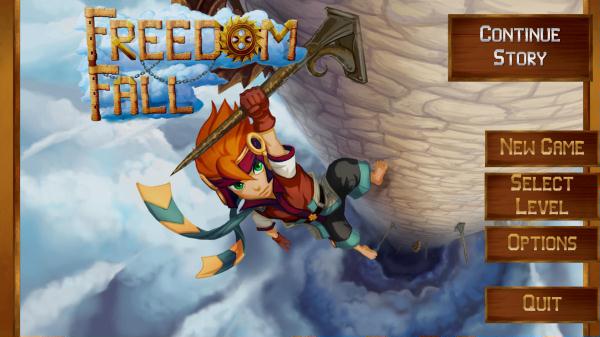 Itís a simple concept platforming style game with surprising polish. The designers went through some thought in the designs of falls, and items that would be collectable and the ones that would be dangerous and helpful to our hero.
Loaded with death traps like spikes and flouting balloons that players have to maneuver onto without hitting the spikes that dangle outstretched from the bottom. Add in some fans that will blow the character with streams of air that can lift them up just right to get collectable items or be dashed onto spikes on the ceiling. Itís diabolical.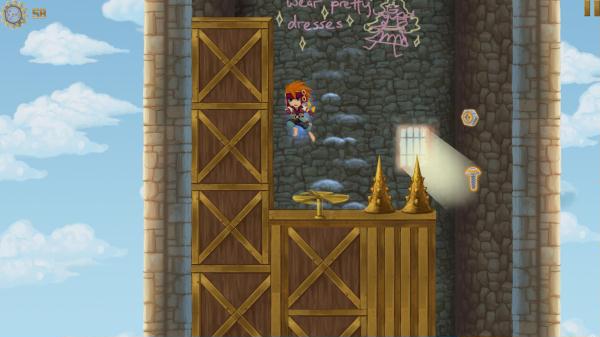 The tight controls can take a couple of tries to get some of the wall to wall bouncing down, the controls for the game are simple and direct as they should be for this genre.
Freedom Fall is an absolute joy to play. Gamer involving enough to get interested, though past time designed so that a gamer could turn to it for a bit of get away from the real world relief.
Have fun, play games
Edwin Millheim
Impulse Gamer