Fate
WildTangent was founded by Alex St. John, The creator of DirectX technology. Depending on the system and the set up, there are some gamers that have reported the software from WildTangent effects their systems and not always in a good way. Amongst the many games and software WildTangent has created, one of those really interesting games is Fate.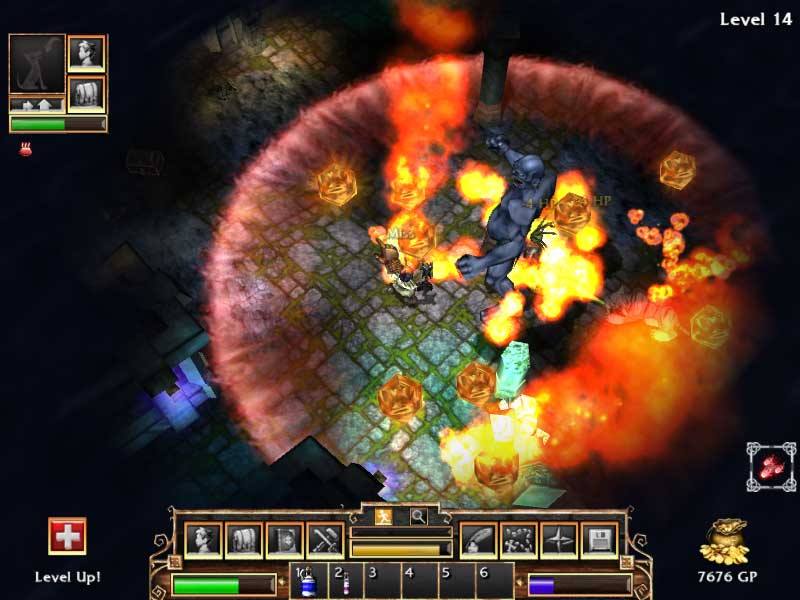 Fate is a fantastic RPG dungeon crawl game Created by WildTangent, similar to Diablo, without all the blood and Gore. Since WildTangent games can only be found on line you may not have heard of it but it is well worth checking out.

This colorful and addictive Fantasy Game has players move their character through the town of Grove where they can buy and sell items found in the dungeon. Players can also receive quests from the townsfolk to earn fame and fortune as they romp about the catacombs with their pet.

Your character and his pet set out to defeat the evil Nosferatu, Kordurk who is residing somewhere on the 41st level of the dungeon. Fate has many features that Diablo fans will find familiar to their game play. Many of the weapons have ability requirements, spells; ability score increases with each level including magic items with gem sockets give your character that little extra kick. Yet Fate has a few unique features.

Each character can choose either a cat or dog companion to help them venture into the dungeon. When fed fish your pet will temporarily transform into spider, wolf, tiger or dragon to aid you in beating back those pesky monsters or carry a little extra loot.

The game controls are very easy to use especially for those who have played Diablo. Players can either click on icons with their mouse or set a verity of hot-keys to assist them in frequently used tasks.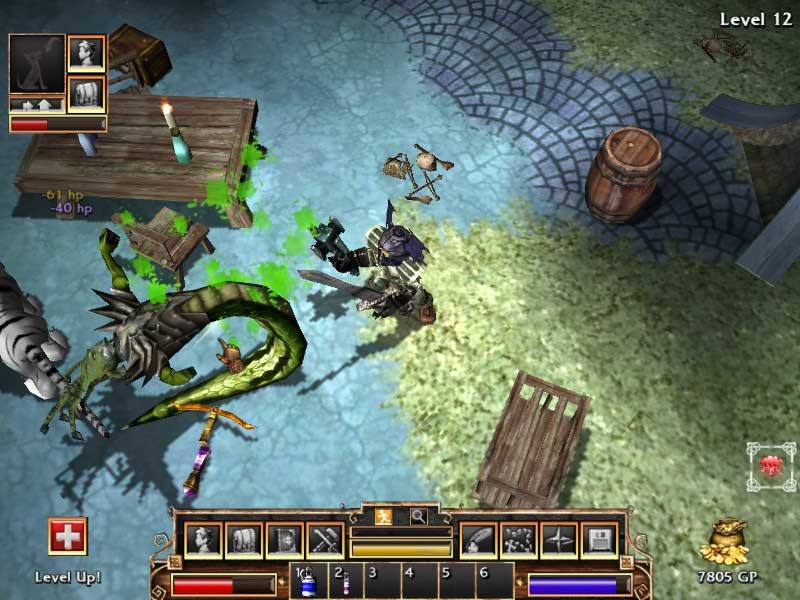 The graphics are cartoon like and appealing and the background music was quite appealing. The blobs or oozes are quite colorful and have excellent detail. The randomly generated dungeon also keeps the game fresh each play is different.

There is also an extra bonus pack available for downloading now, some new weapons and armor and three new monsters to battle.

The download section over at WildTangent also has a download to enhance the graphics and sounds even further. http://www.fatethegame.com/playgame.html
I'd have to say is an excellent game for being under $20.00.

It should also be noted that WildTangent does through some of their games, collect information about the usage of the game. WildTangent reports that the information gathered are simply things like how long a game is played, how often it is played. The further report that there is no personal information gathered. The information gathered is to create even better games they say.
Many experts say while some of the WildTangent software is not spyware; they feel it is a form of foistware since in many cases a user does not even know it was installed along with bundled software. There are some Spy Ware programs that do report WildTangent software as Spy ware because of it gathering information.

WildTangent has a FAQ on their site explaining this as well as also explaining they are not spy ware. The information is informative.

Play on! David Gadewotlz
System Requirements

- Windows 2000, 98, ME, XP
- 800 MHz PC or better
- 128 MB RAM (256MB for XP)
- 16MB 3D Graphics Accelerator
- DirectX version 8.0 or above
- Internet Connection required
for full version unlocking
- Mouse & Keyboard