Family Tree Maker 2009 Platinum Australia / New Zealand Edition
Although the family tree and genealogy software market has relatively been available since the home computer came into existence, it's not since recent years have these programs truly transcended what users can create and share with others and Family Tree Maker 2009 Platinum is no exception to the rule. Boasting a plethora of features that can be used by a variety of different levels of computer experience, this family tree program is easily one of the best we have seen in quite some time.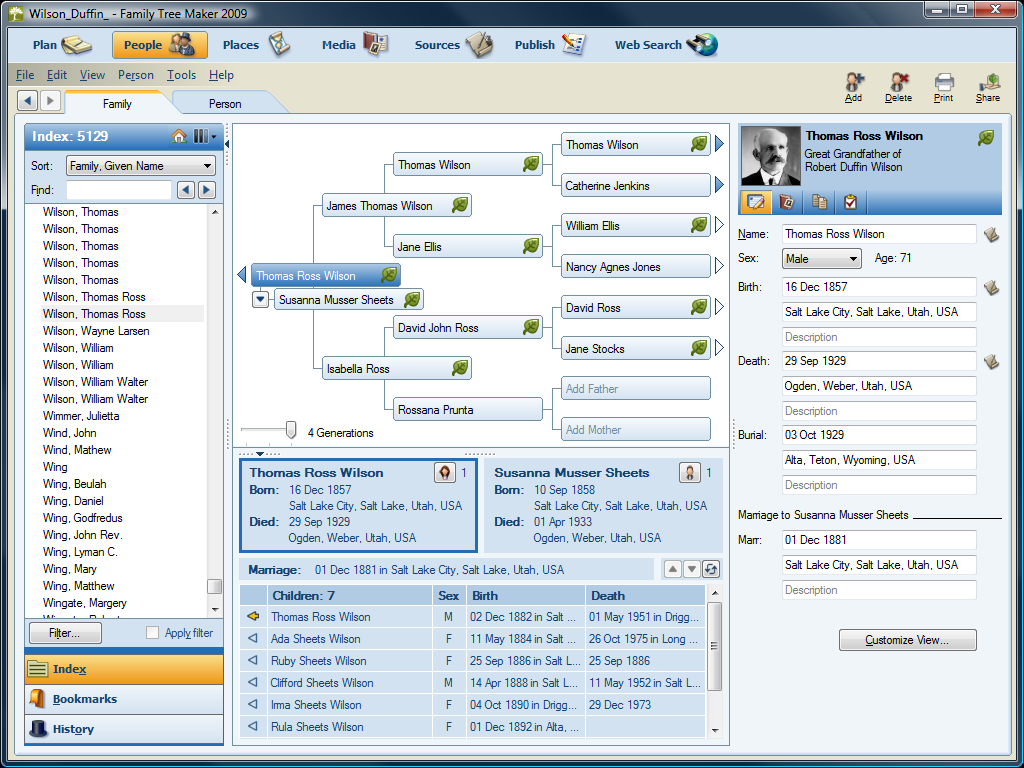 With that said, Family Tree Maker 2009 Platinum is the number 1 selling Family History Software in the United Kingdom and has held its position quite strongly for 19-years. Even though it has quite a loyal following in the United Kingdom, you could probably be so bold and say around the world as well.
Best of all, this program can be accessed by users from around the world and has allowed millions of people from around the globe to share and preserve their family histories. Although what started as a humble family tree software has grown considerably and allows you add a variety of options to your family's history from interactive media, timelines and even access to www.Ancestry.com.au which has thousands of people recorded. Features like this, truly makes this a holistic program and through the internet, it may even allow you to fill in those gaps of your family tree.

Features
NEW Family Tree Maker 2009 Technology the world's most popular genealogy software.

Access to Ancestry.com.au The subscription with a credit card – everything you need to get started is in the box!

Printed Getting Started Guide – Follow the directions in this handy guide to begin your first Family Tree Maker™ project and master the program's basics.

Printed Family Tree Maker 'Little Book of Answers' book worth over $20. Learn the why, how, and when of using its most popular features; get advice for mastering advanced tasks; and read quick lessons that will make your family history research fast and fun.

Training Tutorial – learn the basics quickly and easily with this brand new on-screen training tutorial.
The installation of Family Tree Maker 2009 Platinum was a breeze and it simply auto-installed once the disc was detected by out computer. For techno junkies, the system used for this program was an AMD Phenom II Processor, AMD/ATI HD4870X2 Graphic Card, 4GB RAM and a 500GB SATA hard drive. Once the relatively quick installation was completed, we were greeted to a rather intuitive interface that although has a slightly higher learning curve than some of the competitors, it still allows the basic user to get straight into the program and start recording their family history. It should be noted that I've had a look at a number of different "family tree" programs in the past and I can happily say that Family Tree Maker 2009 Platinum is one of the fastest programs available, whether your accessing files or creating new complex family links.
Australia Features
NSW Assisted Immigration

NSW Unassisted Immigration

Australia Electoral Rolls, 1901 - 1936

Victoria, Australian Rural Cemetery Records, 1836 - 1988

First Fleet 1787-1788

Second Fleet 1789-1790

Third Fleet 1791

Other Fleets & Ships 1791-1868

Sands Directories: Sydney & NSW
Some of interesting new features of Family Tree Maker 2009 Platinum are the new reports and charts and some great enhanced map features, ensuring that you can really pinpoint where your family members are currently at and where they originally came from. The program contains a great export feature for HTML and RTF files that actually keeps the formatting of your information quite structured in line of your original information.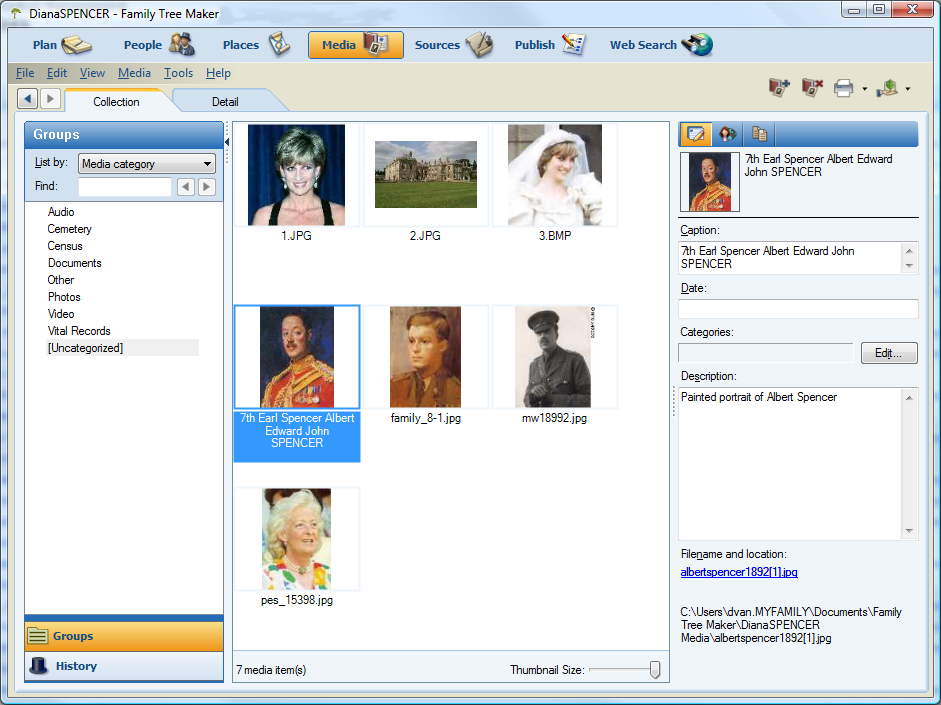 Thankfully Family Tree Maker 2009 Platinum features some great documentation and tutorials to assist you in creating your family tree and for novices such as myself, the "Getting Started Guide to Family Tree Maker" is a great instruction set for mastering the basics of the program. Match that with some interactive training tutorials which I'd heavily advise that you begin before commencing your family history and you have everything at your fingertips for recording the knowledge of your family.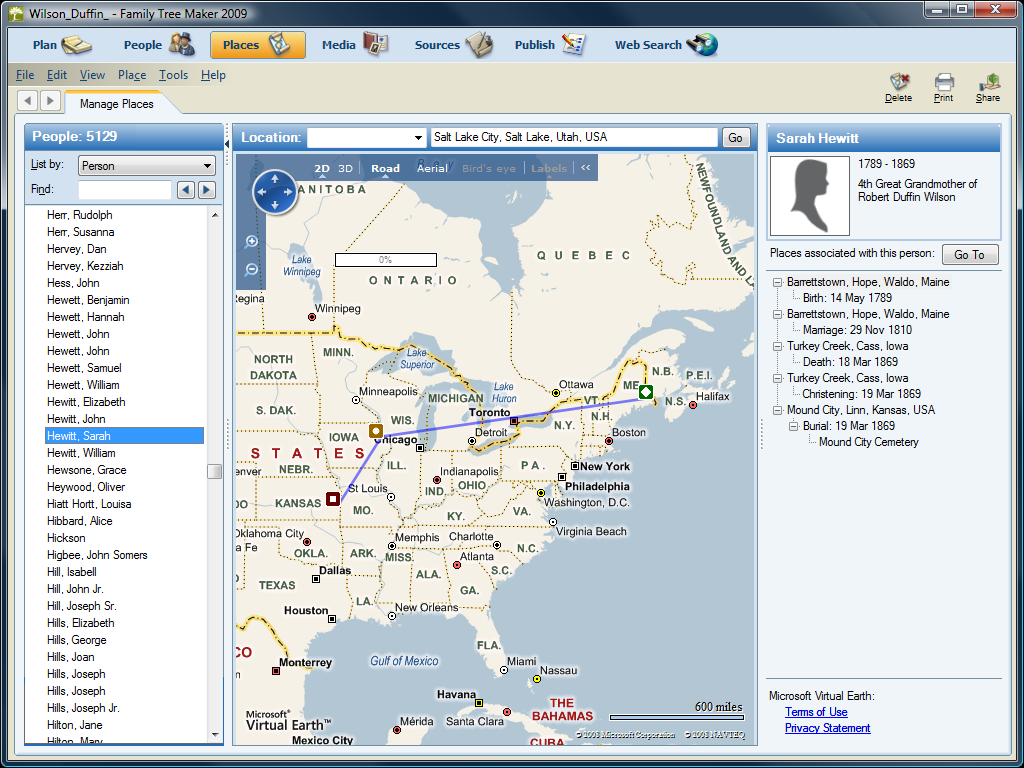 A colleague has noted to me that the interface has been tweaked and revamped for the 2009 edition which allows for easier access to menus and features that in turn improves productivity. With that said, some users of previous incarnations will need to re-learn the functions and features of the current edition that may be a negative for some, however in the long run, it's definitely in the right direction. The program is also backward compatible to previous incarnations, ensuring that your information can be flawlessly transferred to the current edition of Family Tree Maker 2009 Platinum.

In conclusion, Family Tree Maker 2009 Platinum is a very powerful genealogy software package that we would highly recommend to any user, particularly of Anglo-Saxon decent who wishes to research or create their family history. As the program is so well connected with the greater community via the world wide web, this program is a valuable resource tool for filling in those gaps or even communicating with other people. The features are brilliant, the learning curve is a little steep, however at the end of the day, this will give your family and acquaintances, a valuable recording tool for generations to come.