Europa 1400 The Guild
It's the year 1400. Europe sees the dawn of the "golden age of the new departures and the free spirit" - the late Middle Ages. Under the rule of the bourgeoisie and businessmen, more and more towns are emerging from the clutches of the aristocracy and are achieving independence, power and wealth.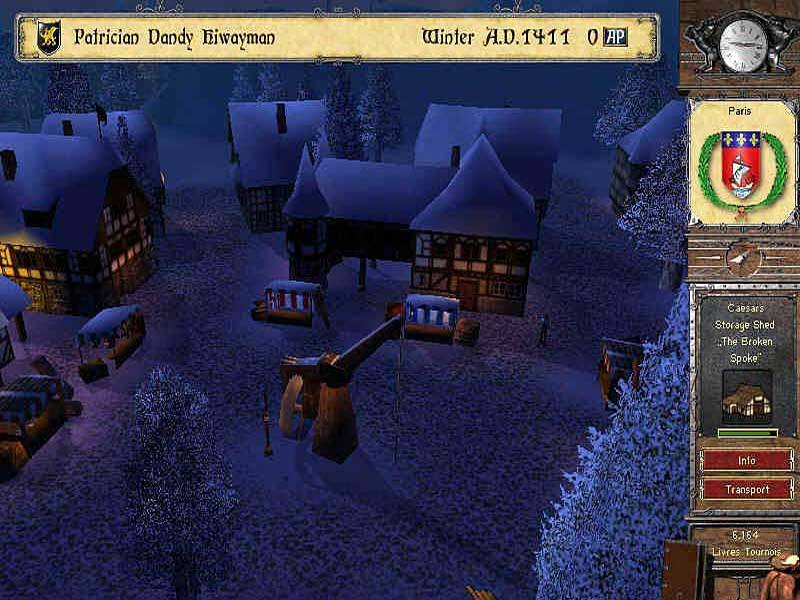 The glory days of economics have finally arrived... again in Europa 1400: The Guild that joins two successful element of gaming into one exciting genre with role-playing meets real-time strategy in world economic dominations... well... known world economic domination! Buying, selling, intrigue, Europa 1400: The Guild has it all and will make those who love the economic gaming genre jump with glee.
The game itself can be played with a number of different gaming options that completely change the focus of the simulation. Starting a session brings up a 3D map of Europe, where the player chooses a town in which to start. From there, the player selects the difficulty level, chooses a goal-based or free-action game, names their player and selects the kind of profession they'd like to pursue.
For those that are a little wary, starting statistics can be chosen at random or players can pick their parents from a list of archetypes who then combine profiles to create the character that is nicely done. Skill points can also be modified between statistics such as rhetoric, tradecraft, spying, combat and thieving.
The game itself begins in the year 1400, giving the player a modest amount of money and a basic starting business. The objectives can range anywhere from earning a specific government office, a set amount of money or surviving for a number of generations to open-ended action where the clock passes the years and the challenge continues until the player's dynasty runs out.
Features
New breed of real-life simulation, combining elements of economic simulation, real-time strategy and role-play in a fascinating, innovative way.

Set up your own family dynasty and take one of 12 different career paths - from blacksmith, alchemist, or barkeep, to priest or thief.

Maximize your influence and power with over 30 different offices and 72 office ranks - and make life difficult for your opponents through policies, sabotage, intrigue and conspiracy.

Immerse yourself in a complete, medieval world. Explore four historic towns - each with a population of over 500 computerized citizens.

Intuitive and easy-to-use interface.

Seasons and historical events influence game play.

Choose from free-play or mission-based play.

Up to seven players-either computer or human-on a (LAN) network.

Richly textured real-time 3D-graphics and historically accurate middle-age soundtrack with over 30 different titles deliver unique experience.
Gameplay centers on earning money and increasing the profile of your character by engaging in a variety of entertaining submissions. A surprising amount of attention has also been given to how each business operates and the differences associated with them.

Aside from a place to buy raw materials and sell manufactured goods, the marketplace is also where players can get their hands on specialty items that can enhance various facets of the game. Wearing perfume makes members of the opposite sex like you better, while donning a ring increases favour with members of the town council.

Europa 1400 advances in turns that represent years and seasons and elections are held at the end of each turn. The clock consists of a 24-hour cycle, after which the turn is over and a summary is displayed. Combat on the other hand occurs in real time that is slightly reminiscent of Warcraft or Age of Empires.

Graphically, Europa 1400 supports a variety of different resolutions with some extremely high polygon counts for that added dimension of realism. With that said, even though the game is slightly dated looks quite impressive and really gives you a feel of the life, sounds and sights of the ancient world.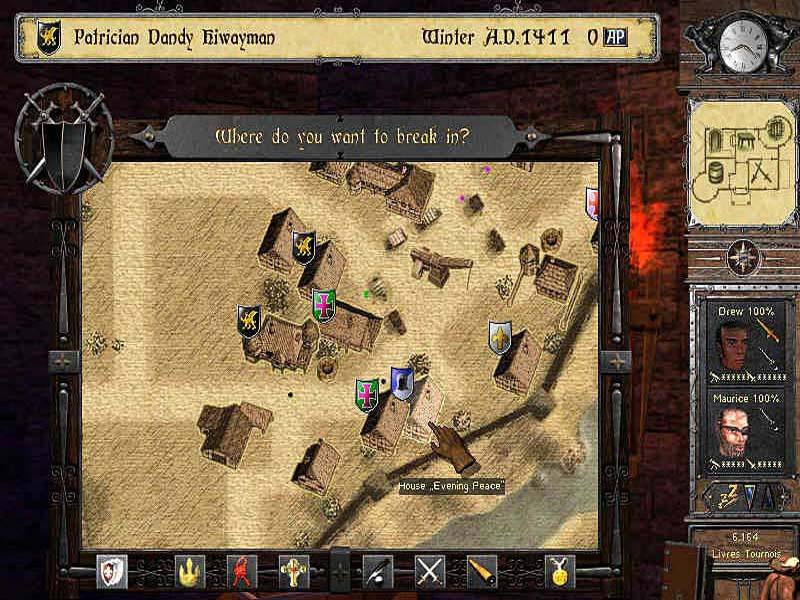 In conclusion, Europa 1400: The Guild is an entertaining economics based game that features real-time strategy, role-playing and world-building elements to make this one addictive game but beware... some long nights and missing time may be caused by this title.