Enigma Rising Tide
Engrossing Action Meets Strategic Warfare...

Enigma: Rising Tide is a groundbreaking concept melding cinematic pacing with immersive graphics to produce the world's first alternate history, naval warfare, vehicular shooter game in an online, persistent, action-packed, 3-D setting.
Enigma Rising Tide is a classic naval simulator that is unfortunately seen less and less in the world of PC gaming these days. With that said, Enigma allows you to play a few different gameplay modes that includes single mission or the more exciting and lengthy campaign mode to really sit you in the generals chair.
For those that wish to experience the realism of naval simulations, Campaign mode allows you to prowl the seas in a variety of different sea faring vessels such as subs and corvettes in a valiant attempt to take down opposing tankers, freighters and military escort ships.
Unfortunately the campaign mode isn't as terribly deep as one would expect with a naval simulation, however it's still an enjoyable romp through the seven seas that really draws you into the military world.
The developers have also added some interesting aspects of realism by beginning each mission and ending each mission with an update on world events and how your actions reflect upon the gaming universe. An extremely clever twist that interacts nicely with missions of the campaign mode.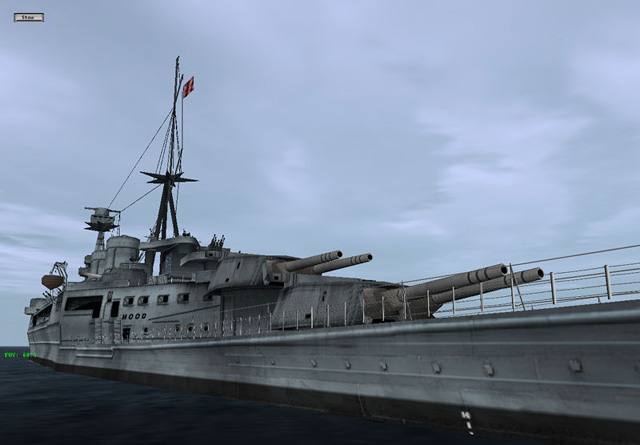 The absolute high point of the game is the control, or more specifically the voice control. Taking a cue from console titles such as SOCOM: US Navy Seals, Enigma allows anyone with a microphone/headset combo to control all aspects of their ship with their voice. Although the command set is limited it's still a great twist to an already entertaining and interesting genre.
Graphically, Enigma is a little dated and sometimes "flat" in certain aspects but there is enough professionalism and detailed graphics to keep even the most staunchest of gamers pleased.
In conclusion, playing Enigma reminds me of the golden years of 688 Attack Sub with its no-nonsense approach to naval combat that will please most fans of the genre and the voice control is easily on par with those high quality console games and it's about damn time. A game worth checking out if you love those classic naval sims!