What better way to keep the mind active than with Dr. Penny Adams' Brain Trainer which has been specifically designed to improve your brain performance through a variety of activities and challenges.
Even though it may sound a little far fetched, I've been playing these games for the last several weeks and my overall performance is improving all the time.
This title would also be beneficial for people with Dementia as it assists to keep the brain active which is a vital ingredient of slowing this degenerative disease.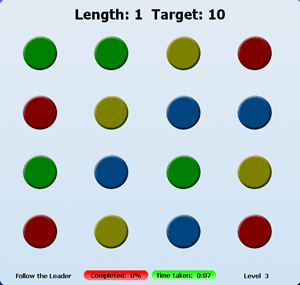 Features
Designed to Improve Memory, Increase Concentration and Enhance Logic

UNLIMITED number of Questions – the program automatically generates new questions

25 Puzzle & Game Activities – covers key cognitive areas including verbal, numerical, spatial, memory and logic

5 Difficulty levels & Multiple Player Profiles

Scoring – compare your score or beat your best time

Daily Brain Test – Complete a 10-15 minute computer generated test every day, then track your progress with the Progress Chart

Suitable for ages 10 to 100
The installation process of Dr. Penny Adams' Brain Trainer was a breeze and it simply auto-installed on our test machine and within minutes, we were ready to test this game.
The title offers a variety of different games and puzzles, 25 to be exact which target a variety of areas of the brain through numbers, verbal and logic games. The games typically involve working out puzzles or calculating numbers and with the inclusion of a timer, it sometimes become entertainingly frustrating.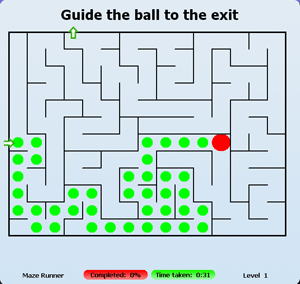 Once you have mastered the various puzzles and challenges of your difficulty level, provided you have not selected number 5, there are a total of five difficulty levels in the game, ensuring that this game can be played for quite some time.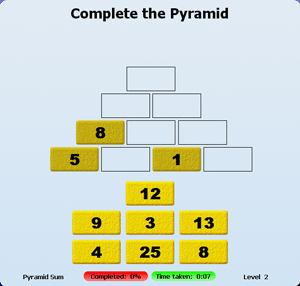 Graphically, musically and the sound of this title is rather dull, however it's difficult to make a brain improvement game impressive on these fronts.
At the end of the day, Dr. Penny Adams' Brain Trainer is recommended for people of all ages and is definitely a beneficial program and for $29.95, there's little to complain about this program. Great for kids and adults alike!