Dracula: Origin is the latest adventure epic from developer Frogwares which revolves around the classic vampire mythology with elements from Brad Stoker and folklore. Gamers are transformed into the prestigious vampire hunter, Professor Van Helsing as he engages in a deadly game of cat and mouse with Dracula as they hunt for an ancient document that has the power to raise the dead... more specifically, those whose souls have been damned!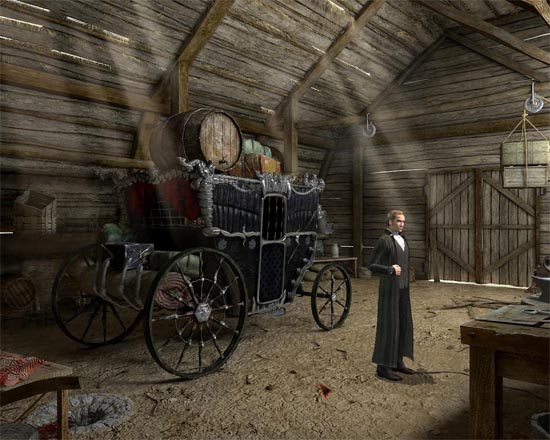 MAIN FEATURES:

- A Gothic, romantic and fantastic atmosphere, true to the original as conjured up by Bram Stoker, providing a completely immersive adventure.

- A relentless hunt through several countries for one of the most terrifying characters in horror literature.

- A confrontation between 2 radically opposed heroes: Van Helsing, the spiritual hero, a sober scientist fighting the young and flamboyant Dracula, as inhuman as he is evil.

- Superb graphics mixed with 2D environments and 3D characters wrapped up in an excellent story line.

- Interact with over 40 characters. Use and combine more than 150 objects associated with the vampire-themed of the game (stake, statue, garlic, mirror...).

- A progressive Help System, for players who get stuck on a riddle or mystery, provides increasingly pertinent clues.

The stakes (pun intended) are raised as these two nemesis traverse the globe in order to reclaim this lost mythical document and with that said, Dracula: Origin is a classic point and click adventure game with gloriously 2D created environment with 3D characters. My favourite aspect of the title was exploring these wonderfully created environments that borrows heavily on the Dracula mythology.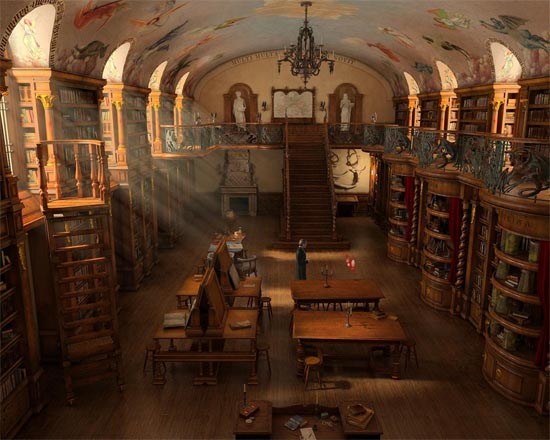 Although the title contains a heavy dose of adventure and exploring with some interesting yet not overly difficult puzzles, there is even romance in the title. An interesting aspect of the title is that if you do get stuck on puzzle, the title will assist you solving the problem through a variety of clues.
Back to the story again, the forsaken Dracula discovers a photograph of a woman on one of his victims who looks like his former love, those so many centuries ago. She happens to be called Mina. Through his own research, he discovers that through this ancient manuscript, he can bring back the damned soul of his lover into Mina.
Boasting over 150 vampire-themed objects that must be uncovered in the game which will assist you with the variety of mission objectives in the game, this is probably the most impressive adventure game of the year. The title also contains some interesting characters that the gamer will, some friends and some foes who either assist or hamper you in your quest.
Graphically, Dracula: Origin is a visual treat on the PC with highly detailed gaming environments. The 2D gaming environment almost looks like a work of art with its painting-esq attention to detail that faithfully recreates a variety of locales around the world from Egypt to Transylvania and even Australia.

The developers also make good use of lighting and some special effects that truly transform this game into a 21st century adventure title which are becoming far and few on the PC. The title contains a very engaging soundtrack that suits the genre perfectly and changes as you progress through the game.

In conclusion, Dracula: Origin is a truly impressive adventure game on the PC of an almost lost genre in the world of first person shooters, racing games and sports. The title contains an impressive storyline, visually detailed graphics and realistic characters as you attempt to solve the puzzles and defeat Dracula in one of his most heinous attempts of bringing back the souls of the damned.