Dolphin Screensaver
DigiFish introduce their latest tranquil screensaver called "Dolphin" which turns your monitor into an almost surreal aquatic experience which features these majestic and graceful creatures of the ocean.
Apart from observing these amazing creatures, users can also experience other sea creatures and best of all, the program is fully interactive.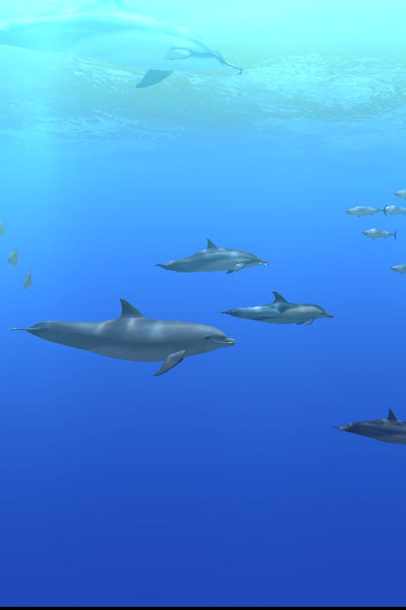 The installation of Dolphin was a breeze and it simply auto-installed on our test machine with no issues whatsoever. The installation program also automatically set this program as the default screensaver and for those who wish to tweak the program, Dolphin features a wide variety of options, ensuring a variety of settings and surreal experiences.
Although you can listen to the calming sounds of the ocean, users can also add their own MP3 or WMA music files to the screensaver which truly adds a sense of ownership to the program which makes Dolphin unique to anyone who installs the program.
The interactive features of Dolphin not only allows the user to pat and feed these computer generated dolphins but you can also view them in their environment as a silent observer.
I must admit that sometimes it is as you are watching a documentary and is as close as some of us will ever get to these graceful creatures.
In conclusion, Dolphin is an amazing screensaver which we could happily recommend to a wide variety of users and really puts to shame almost all screensavers with its accurate and realistic portray of these magnificent creatures from the "underwater" special effects to the highly detailed and well modeled dolphins.
A must have product!