Flo, the spunky entrepreneur returns in Diner Dash 2 Restaurant Rescue that continues from the previous installment and delivers another exciting puzzle game to players across the world.
Since we last saw Flo, her restaurants have become a huge hit, however upon returning from Nirvana, our heroine learns that her former corporation, the B.I.G. Corp is planning to demolish her four local restaurants in order to build the Mega Multiplex Food Plaza.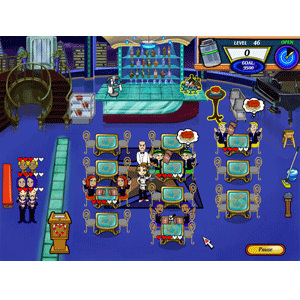 Always putting others before herself, Flo decides to assist her friends by assisting them upgrade their restaurants, expand their business and pay their rent in order to prevent this nefarious action from taking place.
Although the title follows on from the previous installment, this current game allows both new and old gamers alike to jump straight into the gameplay with some new puzzles and surprises.

This current incarnation of the extremely popular Diner Dash series includes quite a few more challenges and tasks to perform and is more difficult than the original title.
The title contains two gameplay modes available that include "Story" and "Endless" which offers players new gameplay challenges and missions as they attempt to turn their restaurants into a budding business and would make the notorious Chef Gordon Ramsey envious.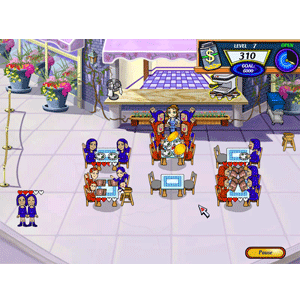 There are even new customers that the gamer must now deal with such as children which add some additional elements into the game and makes you rethink your methodology as you attempt to create the ultimate restaurants.

In conclusion Diner Dash 2 Restaurant Rescue once again contains some sturdy gameplay, decent graphics and best of all some interesting and fun gameplay that will make you come back for more.
Finally, another game that is not about killing, racing or fighting... Diner Dash 2 Restaurant Rescue has also come to the rescue of gamers caught in a rut. Check it out!

Visit www.playfirst.com for a free trial!