A casual game is described universally as a game with simple rules and easy to play. More often than not with one or two button to worry about. Also the casual gamer is described as someone whose time and interest is limited in playing games. Now this does not mean that game has to be limited in brain use. More and more casual games that come across our virtual desks here at Impulse Gamer, surprise me. One such surprising game is Deep Blue Sea 2, a puzzle adventure type game in search of treasure.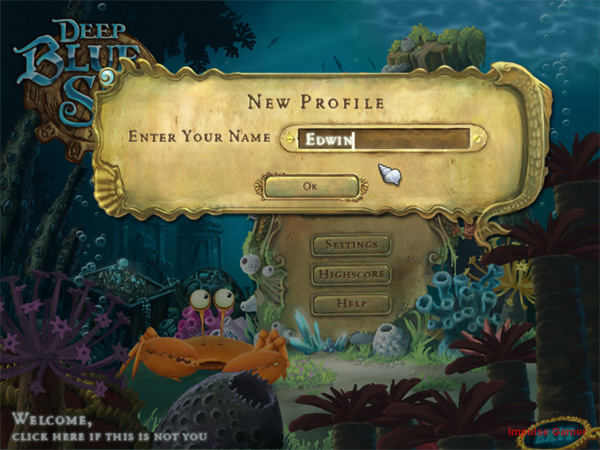 It's a mix of match three and hidden item puzzles that includes a bit of a story line supported by bright fun graphics. The game story brings the player on an adventure to uncover the mysteries of Avalonia, and more importantly the primary character's missing sister Jessica. A mysterious message on an old post card arrives two years after the sister's disappearance. It is written in the sisters childhood made up secret language, which sparks this treasure trove of an adventure/puzzle game into gear.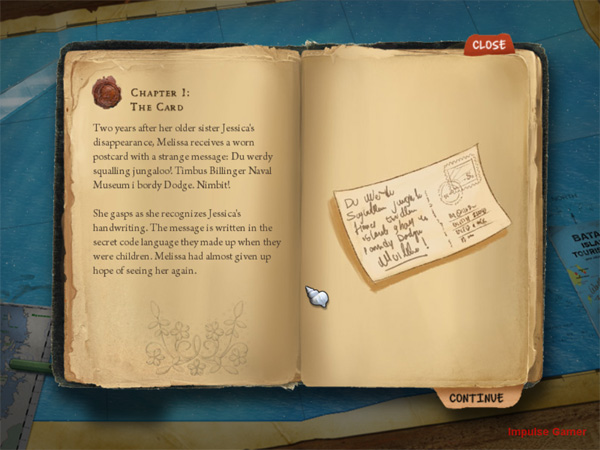 Along the adventure, the player get's to meet and choose their underwater dive team. Each character has abilities, such as being a strong diver but using more oxygen on a dive. The whole air tank thing is pretty easily and interestingly incorporated in the game play. Each puzzle match three session has only a certain amount of time to be finished, this is symbolized by an air tank with an oxygen bar that slowly dwindles down. This is the amount of time the player has to finish the puzzle.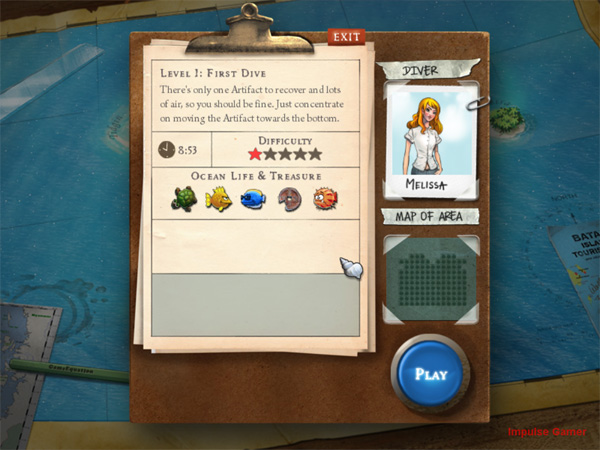 The game involves moving tiles to match and then in so doing dropping rows and sections into new slots. As this is done the main object that is in the center of the puzzle drops also, the main goal is to get that center object before air/time runs out. Along the way as the story and the different puzzles unfold, there are power- ups and upgrades to assist along the quest adventure. What's really pretty cool is that the divers actually improve in skill levels as they are used, therefore becoming more of an asset on different dives.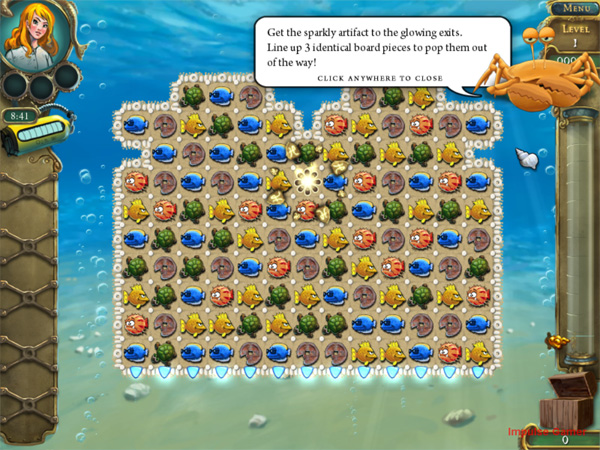 The graphic style is pretty well rendered and is a lighthearted style that reminds me of some of the classics like "Monkey Island". The music is a pleasant melodic affair that fits the game well. Boasting a mind boggling 50 + hours of possible game play, Deep Blue Sea 2 is an all ages, user friendly game, that is perfect for either a fast few minutes or a more involved addictive few hours.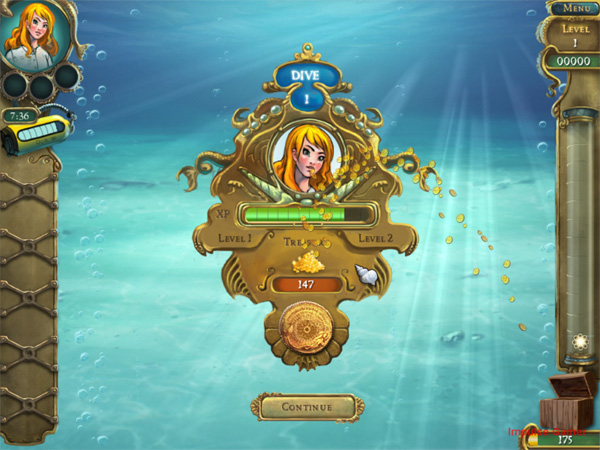 You can pick up the demo or the full version here: http://www.deepbluesea2.com/

Have fun, play games
Edwin Millheim
Impulse Gamer