Civilization IV: Warlords Review
Civilization IV: Warlords brings new faces into the fray: the Carthaginians, Celts, Koreans, Ottomans, Vikings, and the Zulus are the expansion's new factions and of course with each new race come new leaders like the infamous Hannibal of Carthage and Shaka of the Zulus and old races get new leaders as well such as Stalin in Russia and Augustus Caesar in Rome.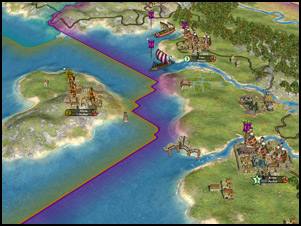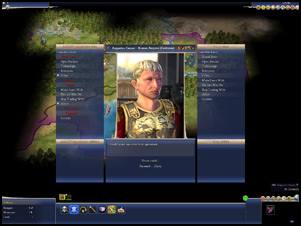 In addition to the leaders and units each race (new and old) now gets a unique building which helps to further differentiate each faction. The buildings vary from the serious (like the German Assembly Plant) to the stylish (the American Shopping Mall, for instance) but the idea is a great one by continuing to add more things to each race it only helps make them stand out a bit more. What makes it such a great design achievement, though, is that it doesn't break game balance, which is what makes the folks at Firaxis so darned good at this.

The other big addition is what the name of the expansion is based on – the Warlord unit. This adds a needed military "Great Person" to the design in addition to the artists and scientists from the original game. Seriously, if you're gong to add Zulus and Vikings and Carthaginians – you need to focus on bloodletting. Warlords can speed up military construction time or lead a stack into battle, providing additional bonuses to the units. The Warlord can also be used on a city which provides +2 experience for any unit built there. Not bad.

However, the heart and soul of the add-on is in the new scenarios. The scenarios do a great job of not playing it safe – these are not standard games but rather game altering designs. Take the Chinese Unification scenario, in it you need to bring together the feuding Chinese families by creating bloodlines and arranging marriages.
The scenarios have tweaked tech trees and adjusted rule sets, making them a true joy to play. You can even play a scenario as the Barbarians! The classic Omens scenario pits you as either the French or British as you attempt to colonize North America in the 18th century, spreading religion along the way. You need to convert three fourths of the map by the end game. The twist is that the Divine Spirit shows up on occasion to literally flame the faction that is in last place.
Graphically and sound wise, Warlords is almost identical to Civilization 4, however the stylised music for each race and the extremely impressive graphics really ensure that Firaxis have not dropped the ball with this great add-on.

In conclusion, Civilization IV: Warlords is a great expansion pack that is worth every penny and at an affordable price, awesome gameplay, typical civilization graphics and recommended to all megalomaniacs!