CivCity Rome
CivCity Rome is inspired by Sid Meier's Civilization and Sim City that is a city-builder set in the wondrous and dangerous lands of ancient Rome which allows the gamer to control one of the greatest civilizations of all time. Taking various city-building aspects from the Civilization series and Sim City, CivCity Rome offers a variety of different gameplay modes and over 70 technological advancements. The title also features a citypedia and a manual to assist players with the basics of the game which also gives you a great mini-history of the Roman empire.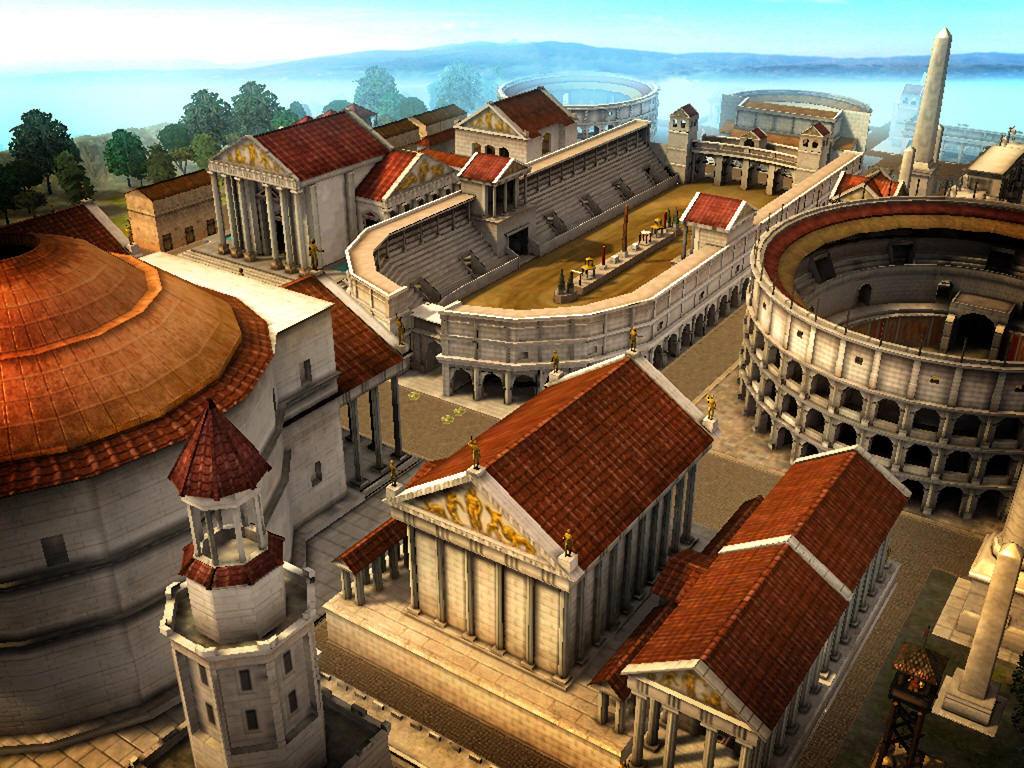 Features
Look inside the buildings – For the first time in a city builder you can look inside the Villas, the forums, and even the Roman baths! Discover, in much greater detail, how Romans went about their daily lives.

Civilize your city – More than 70 technologies can be developed over time to give your city a strategic advantage

Use the rich research tree to improve many aspects of your city and its relation to the wider empire.

Follow the life of a Roman family – Do they thrive and prosper from humble hut to noble palace as they move through the generations… or not? Well, that's your call!

Ease of play – Driven purely by building placement and strong visual feedback, the game lets you create your own living community simply by choosing and placing the wide variety of buildings.

Real Romans - An intriguing array of characters will interact with you and bring high drama to your city with their emotions, state of health, and candid feelings about the city
The interface of CivCity is rather straight forward with the main window looking into your gaming environment with a left pane for building and maintenance options, a top pane displaying certain statistics and options and of course a mini-map in the bottom right-hand corner of the screen to assist you in managing this ancient wonderland.
With most of the gameplay modes, the player starts with their own town center that gives gamers the option to recruit new citizens by providing housing, employment and entertainment. As with Sim City, by making your ancient city an enjoyable habitat, it ensures that your citizens are happy but with that said, there is quite a bit of micro and macro management needed to master the title.
In hind site and with all Sim City style of games, the title is easy to learn but difficult to master as the player must manage a wide variety of aspects of the city from ensuring that your populace has enough food, to ensuring that their are jobs or that your folk are protected from interlopers and disease, this title has it all. Needless to say, it won't take an accountant to master the game but it will take hours and hours of practice to strike the right balance for your citizens.
Features (continued...)
There will even be famous Romans in the city who will comment on and present new challenges for you.

Build mighty wonders – Influence the direction of your city by building spectacular monuments

Production of these trophy buildings will give your city big advantages and look great too!

This is not your Father's Rome – This is your Rome, so customize your city the way you see fit! With hundreds of buildings to place, this game offers more options than any other city building game.

Learn a little history and have loads of fun doing it - A wealth of humorous, scary and downright disgusting facts await the curious mind in the instructive and factual 'CityPedia', that can be easily accessed within the gameplay experience
CivCity Rome also features an entertaining but sometimes annoying combat system that is rather limited when compared to other war games of the genre such as Rome Total War but does help break the monotony. Battlewise, CivCity Rome would have been a more entertaining if the developers gave the player more control on their armies but keep in mind that you already enough on your plate, it's a nice steady distraction to the main gameplay.
A rather nifty feature of the game is that you can send your armies to conquer other cities in order to bring more wealth into your cities and also broaden your trading routes. This feature is handled both on and off screen.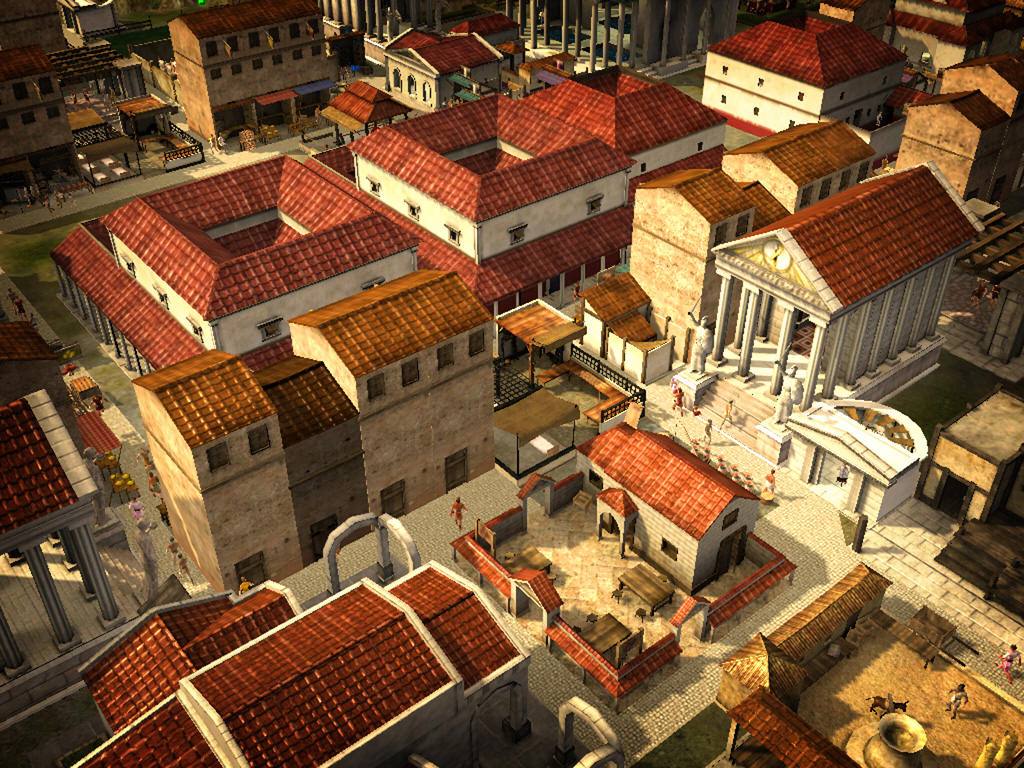 Graphically, CivCity is up their with the best of them with its 3D environment that almost has this cartoon feel to it but with a rather accurate representation of ancient Rome. All the characters feature their own looks and personalities that nicely meld with the gaming environment. Whether you're looking at the coliseum or one of the world's great wonders, it's easy to get lost in this amazing world. Match that with all the sounds of the ancient Rome and a gorgeous ambient soundtrack, Fraxis may just have a hit on their hands.
In conclusion, CivCity Rome is an entertaining city-builder that features the glorious Roman Empire with all their ups and downs of this ancient empire. The title features an interesting campaign mode with a variety gameplay modes, gorgeous graphics and entertaining sound effects, CivCity Rome will transform all gamers into Julius Caesar, Nero or Constantine the Great! Recommended!