City of Heroes Architect Edition
After several weeks of play... wow! I had to pull myself away from the game to write this review...
This game features a simple formula (MMO * Super Heroes + Architect = Fun + Creation) and with that said City of Heroes Architect Edition has arrived in Australia, thanks to our friends at QVS which allows gamers to not only visit this extraordinary world of super heroes and villains but also create their own unique missions.
As MMORPG come and go, it's very refreshing to see the developers continue with their original idea and expanding on this idea but allowing even greater access to the community with new areas.
In layman's terms, this means that gamers can now create their own inspirational stories to the saga which includes who the heroes or villains will encounter, what they will find and a variety of other interesting tweaks to keep the universe expanding.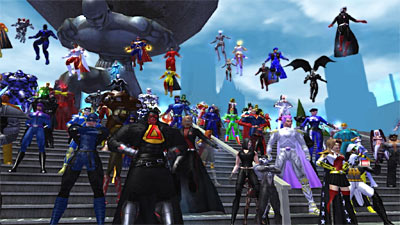 Best of all, City of Heroes Architect Edition does not require a complex 3D design program or ridiculous programming skills but rather, developers NCSoft have successfully melded the editor with the game itself. So where is this located? Thankfully we had a head's up and by entering a building called Mission Architect within the game, players can then access the editor of City of Heroes.
This is nifty twist to the saga and will allow almost endless missions available for players, concreting the universe even more and apart from the glory of creating your own missions, gamers are awarded experience for creating missions so it's a win win situation for everyone.
It's time to create! Feeling something akin to the Matrix and the Architect in the Matrix, once inside the Mission Architect, players have access to a rather intuitive menu and creation system that allows you to add in a variety of triggers from where the battles will take place and even the rewards.
There is even a character creation tool which allows you to create your own characters, so DC Comics and Marvel Comics beware because your doppelgangers are about to invade the world of City of Heroes.
The editor can be as easy or complex as the user wishes which is probably determined by their computing ability, their creativity and how much time they have available. You can even slam something together... "decent-ish" in about 20 minutes.
When you're finished your mission, you then upload this for other players to attempt to beat and yes, they are awarded experience points for completing the mission and leave a rating about how they found the mission for some positive criticism. My only question is will other gamers be able to exploit this system for the benefits of their own experience points? <cue super villain music>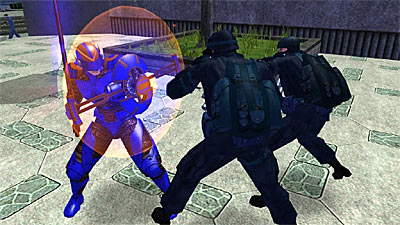 Even if you have never played City of Heroes before, this is the perfect chance to join in the comicbook fun as it gives the gamer access to 30 days of pure unadulterated fun as you experience the highs and lows of being a superhero.
This version also includes some great new booster packs that include "cyborg" and "magic" which allows for some additional customization of your characters, so you could in actual fact create your Dr. Fates or Dr. Stranges, even a the Teen Titan's cyborg.
For normal online play, gamers need to create their own characters by mixing and matching their appearance, choosing their special powers and finally arriving in the world of City of Heroes. At first, most MMORPG games are a little awe-inspiring at first, however once you find your feet, you'll be (pun intended), flying in no time.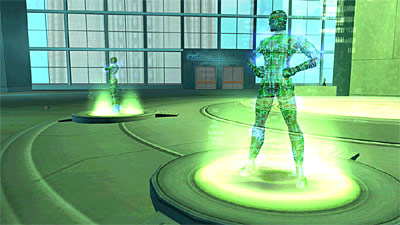 Graphically, there have been a few tweaks here and there to the game and for a game that was released several years ago, it still holds up quite well today in comparison with other online games. The characters all look like true superheroes and the environments have this "clean" feel to them with crisp graphics and detailed environment. The sound effects and music sets the game up perfectly and when you see the introduction cinema, you immediately want to jump straight in.
At the end of the day, the developers have truly ensured the longevity of this universe by giving access to the community and I wonder how long it will be until other MMO's follow suit. If you are a fan of the series and wish to add some uniqueness to the world of City Heroes, than you definitely should check this game out. Those interested in the superheroes genre should also check this title which proves that online games don't have to be about dragons and wizards. City of Heroes Architect Edition may not give current users, a new experience, however it carefully transfers the creativity back to the community.