Thanks to developers GameMill Entertainment, gamers of all ages and experience levels will embark on the mysteries of Buckingham Palace in this hidden object game that has the player looking for objects in order to use them with other items in their inventories or particular areas of the game.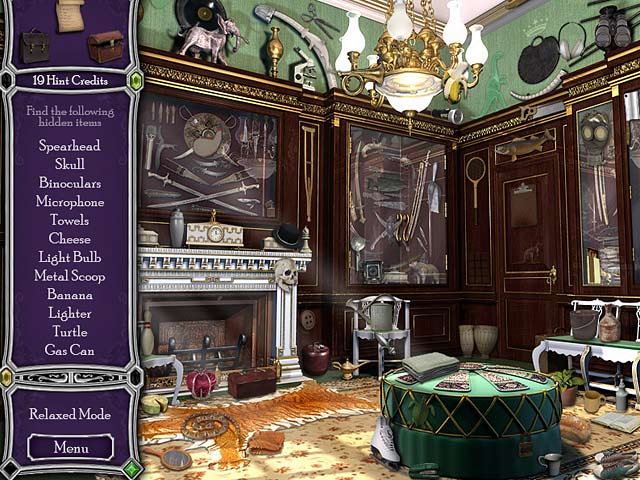 Your objective is simple, find the lost treasures and secrets of Buckingham Palace as you explore a variety of rooms of this majestic palace that has been neatly split into 12 chapters with 48 sometimes frustratingly annoying levels. Youíll even visit a few authentic locations from the palace that only lends some added credibility to the game. Provided you enjoy the Royals!
Gameplay wise, itís simplicity at its best as you explore a variety of areas, looking for hidden objects and even play a few mini-games to help break up the main gameplay. Of course if you do get stuck, there is a hint system that can help you with the next object but thankfully this is limited to a degree.
Unlike some of the other games from this developer, one interesting premise is that the game even gives you a mini history lesson about either the room you are exploring or some other titbit of the palace. What about controls? Itís basically the mouse with some keyboard use in this point and click adventure.
Overall, Buckingham Palace looks good on paper but for me, it was a little too dry and un-inspirational but if you're a fan of these types of games, then this may be your poison of choice.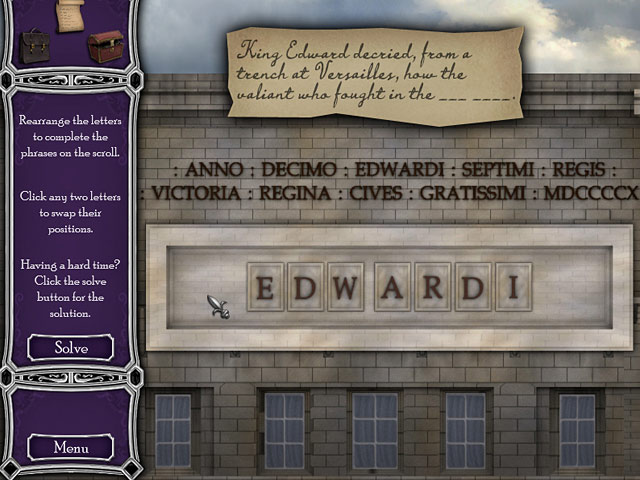 Graphically, the developers have successfully recreated the majestic palace of one of England's most famous landmarks and for a game from this genre, itís rather good. Add in some special effects, a "pommy" soundtrack and some sound effects and you have everything you need to get lost looking for your clues and being challenged by the mini-games.
In conclusion Buckingham Palace is a fun game but unlike some of the other games from this series, it did feel a little stale at times and the story was more a history lesson than entertainment. Another thing is that once you have finished this game, there is no real incentive to complete the game again, unless you want to better your memory. Itís okay but Iíve seen better!