Bitdefender Total Security 2014
(3 PC's and 1 Year Subscription)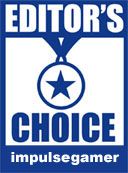 PC protection is a must in the 21st century and with so many companies vying for your hard earned money, it can sometimes be difficult to pick the best product for you. Thankfully Bitdefender has made this process a little easier and more importantly, Bitdefender still provides one of the best Internet Security Software suites available to the end user. Their latest version, Bitdefender Total Security 2014 is no exception to this rule and provides users with the following powerful features;
Ultimate anti-malware defense for your data

Extremely fast. Non-intrusive. With Bitdefender Photon™

Guards your online transactions. Protects your digital identity.

Reveals your kids' online activities. Restricts them when necessary.

Safely stores your information online and syncs it between devices

Safeguards laptops and netbooks in case of loss or theft
So basically Bitdefender is "total" Security as it gives the user everything they need from anti-virus, firewalls, identity theft protection, secured banking browsers and even a PC tune-up option. This is just some of the modules that come with Bitdefender Total Security 2014 in this true holistic approach to PC protection, performance and storage.

Installation & Features

Although a boxed version is available, we tested Bitdefender Total Security 2014 via a download from the website. The installation process is quite user friendly and only took a few minutes to successfully install and setup the program. The interface is reminiscent of 2013, however there are a few tweaks and streamlining.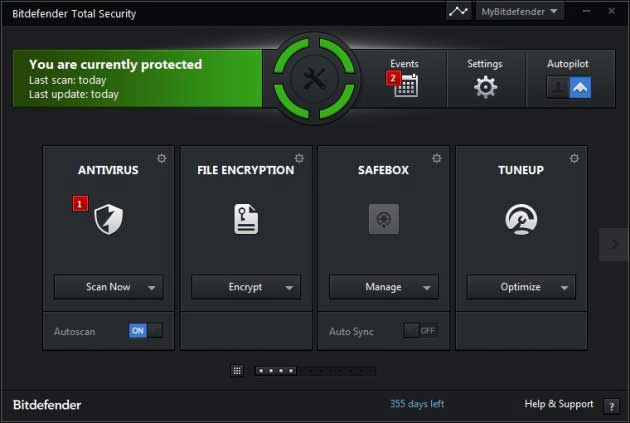 The first scan of our system which could be considered a deep scan did take awhile to complete. Speed and performance are two important factors when purchasing Internet Security for your PC and Bitdefender definitely ticks these two boxes. Thanks to the Bitdefender Photon technology, it uses some great software algorithms to ensure a flawless experience of scanning and defence when this program is installed on your computer. You can also set up a schedule for when you want the software to scan your system.

Similar to previous versions, this Internet Security Program ensures that you are protected from a variety of known and unknown threats. The developers of Bitdefender also realise that the changing landscape of internet security is always moving and their software adapts with the threats that have been released by criminals and hackers.
One such technology employed by Bitdefender is Safepay which basically protects your personal information when shopping and banking online. When you do use internet banking, it opens up a session in a secure browser window for additional protection. There is even an encrypted wallet option which basically stores your private information and passwords, giving you an additional level of security for additional peace of mind. Bitdefender will also tell you if a website is safe, especially when you have just done a Google search by putting an icon next to it to indicate if there is a risk or its safe.

The program does support a two-way firewall that not just protects your PC's connected to the network but also your WiFi network from unauthorised access. As per previous programs, the 2014 edition protects against traditional attacks such as viruses and Trojan horses and if your computer does somehow get effected, you can use the rescue mode of this software to attempt to remove the threat and allow you to resume control over your PC. Interestingly enough the rescue option of Bitdefender is actually Linux based and not Windows.
One of my favourite features of 2014 is the security report which gives the user a weekly report of all the threats against your system and if there are any recommendations to address. Another nifty feature is the Anti-Theft Service which is similar to those apps on the iPhone or Android Phones where you can attempt to locate your computer, lock it or even wipe the data from it. Definitely a powerful feature.

The vulnerability scan is quite powerful as well as it scans your system for missing files or updates that are recommended by the various software vendors such as Adobe or Microsoft. The e-mail defence of Total Security 2014 is cloud based and did successfully manage to block a variety of "spam" e-mails that sometimes clogged up my inbox. I just wish the iPhone had this app.
Parents will be pleased to know that the program does have parental controls which allows you to setup restricted access to children and even pull reports from the program to see what they have been doing on the PC. It's quite powerful. The program also offers a SafeBox secured online service of up to 2GB of storage. Not only can it be accessed by devices that use iOS or Android, it's great for storing photos and data. Alternatively you can use the file encryption tool which encrypts personal information on your hard drive.
Final Thoughts?
We've just touched upon certain elements of this powerful software suite but the real question is, how does Bitdefender Total Security 2014 excel compared to the 2013 version? In our opinion it definitely does and not only is it fast but we noticed no performance issues while using this software. Although its been labelled as Internet Security, this program does far more such as PC Tune-up, online storage and easily offers some of the best security options to date with some great features like reports, parental options and an easy to use interface.
Highly Recommended