The "casual" genre is often the place to go when you want to see gaming at its quirkiest. Graduate Games' newest creation, Best in Show Solitaire, blends the themes of a dog show and classic card games in what they claim is an addicting combination. If you hear that and feel sceptical, I'm here to tell you: You might be surprised.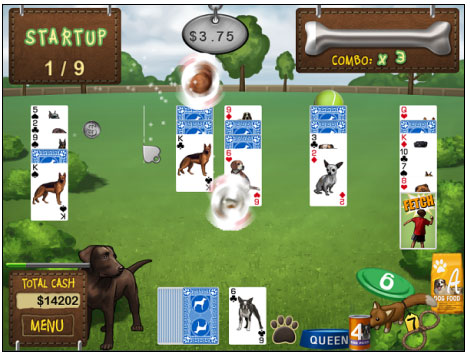 Best in Show is a charming game that is easy to learn. It's a great example of casual gaming, where the rules are simple and small complexities are added as you progress to keep you coming back for more. At heart it's a simple version of solitaire, where you have to collect cards from a given formation in a specified order. Sound complicated? It's really not - and Best in Show offers an excellent starting tutorial that covers all of the bases to teach you everything you need to know. Which isn't much; I would be surprised if a five year old had trouble getting used to this game.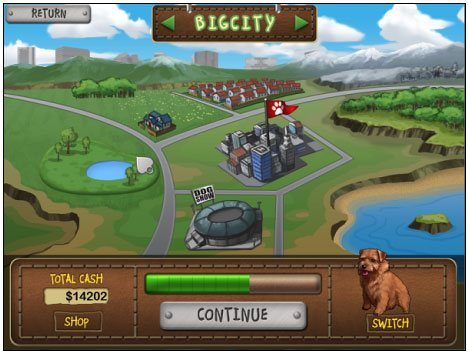 That isn't to say that it's too simplistic, either. Best in Show has some minor RPG elements, in that you have to manage your dogs' stamina as well as their obedience and loyalty in order to train them to help you in the game. These metagame elements make what is actually quite a simple solitaire program into a more strategic experience. The game never really climbs to a point of high tactical strategy, but these elements are intended to make the game more immersive and varied - in that regard, it's quite successful. As you gain more money and pass certain "achievements" throughout the linear story mode, more and more dog breeds become available to buy in the store, as well as items to help train your dog's stats.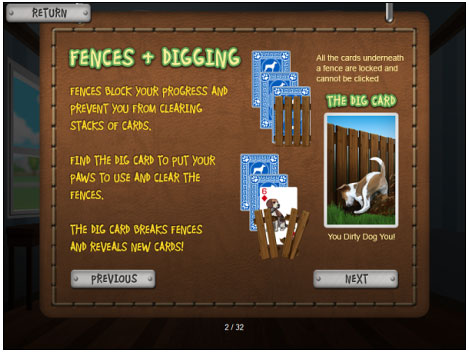 The audio fits in well with the style of the game and doesn't get too repetitive, and the game has smooth, clean visuals too. In the kennel club of casual gaming where the upper echelon is made up of classic breeds like Plants vs. Zombies and Angry Birds, Best in Show Solitaire can indeed compete. Sure, the demographic is pretty limited – but as long as you like card games and casual games, this is a rare gem that deserves your attention.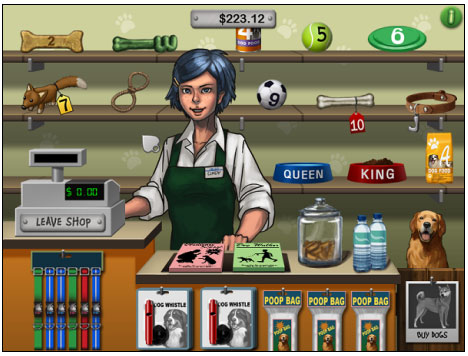 Josh Waters