I like my hidden object adventure games different and Azada Ancient Magic is thankfully right up my alley. As opposed to mysteries set during the last 100 or so years, Azada Ancient Magic take a different approach and melds "magic" with story as something strange has been happening in your uncle's library.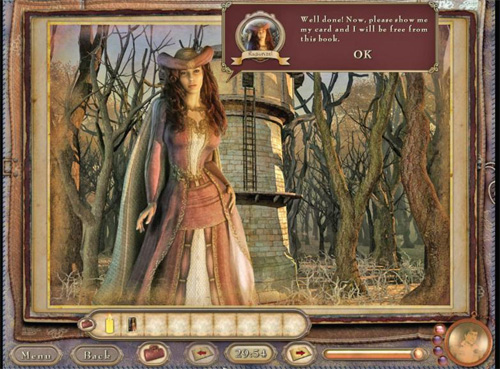 What really sets this game apart from others is the introduction of mythical storybook characters such as Dracula or something even more bizarre like Robinson Crusoe. Even though the game is reminiscent of a certain Hollywood movie or two about storybook characters coming to life, it actually makes the game more endearing because you never know who is going to turn up.
At its core, Azada Ancient Magic is a traditional point and click hidden object game where the player must find the objects in a sometimes rather overcrowded environment. Once you find the items, sometimes they need to be used in conjunction with other items to progress.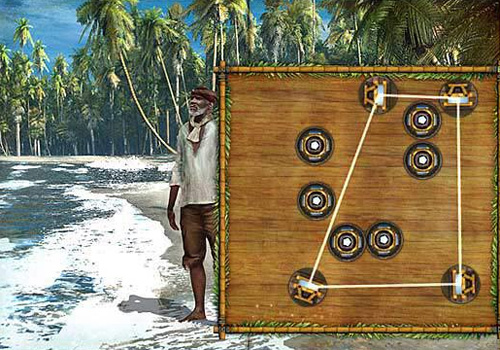 Apart from solving the mystery for your uncle Argus and the Magician Titus, you also need to help the various characters in the game such as Robinson Crusoe's dilemma on being shipwrecked or the poor kids, Hansel and Gretel who are almost about to fall into the hands of the wicked witch. It's these little objectives that make the story so fun.
As always, you are fighting against the clock as you search for clues and of course, incorrect clicks on certain items will result in penalties. With gem puzzles, cryptograms and other strange mini-games, these give you a break from the searching. If you do get stuck, there is a hint system and most experts in this genre will easily complete the game in two of three long sittings.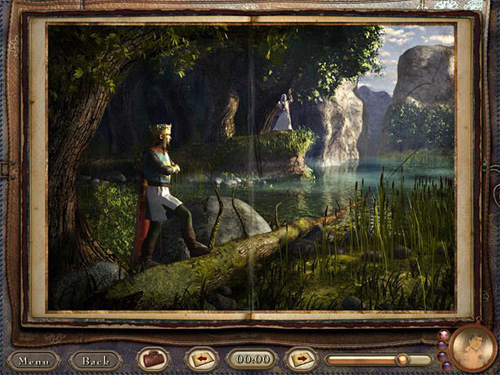 The graphics are gorgeous for Azada as are the characters who appear in the game and the musical score is quite magical. Add in various background ambience sounds and Azada Ancient Magic comes together quite well for a hidden object game and dare I say, the best one for 2010!
Recommended!