AVG Internet Security 2012
The latest version of AVG's Internet Security suite has arrived on the PC with AVG Internet Security 2012 that provides Anti-Virus, Link Scanner, E-Mail Protection, Firewall, Anti-Rootkit, System Tools, a PC Analyzer, Identity Protection and even Remote Administration. Add in LiveKive (online backup), Family Safety and PC Tune-up and you have everything you need to give you security and maintenance but there is a cost.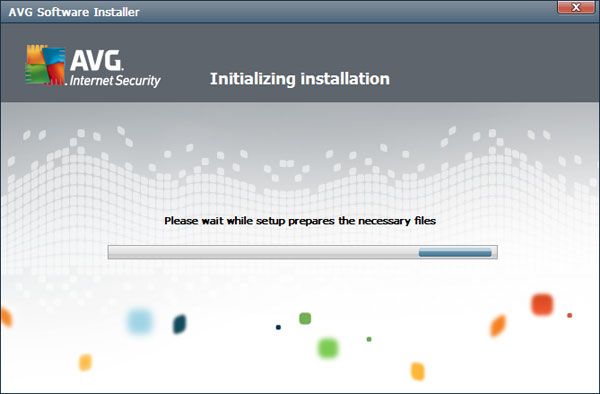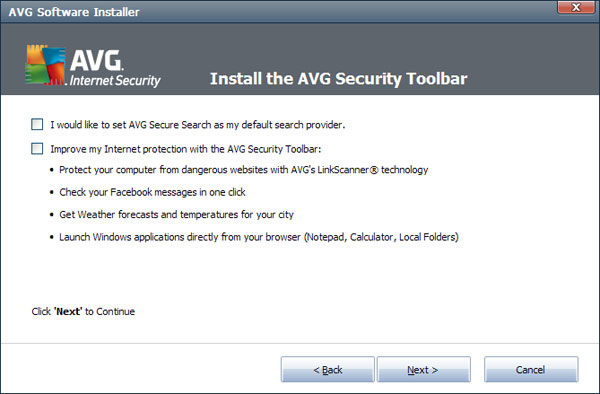 CLICK TO ZOOM
As we received an online copy of AVG Internet Security 2012, we had to download the program which was around 60 megabytes and once the download completed, the security suite proceeded to install. We did have a glitch with the installation process however. Unlike some of its competitors, AVG Internet Security 2012 did not uninstall other anti-virus programs and we had AVAST installed on our laptop. This had to manually removed.
One cool thing about the installation is that the user has an option of installing the AVG Security Toolbar which protects your PC from bad links but also allows you quick access to Facebook, Weather Forecasts and various Windows Applications from one click. Definitely something to think about.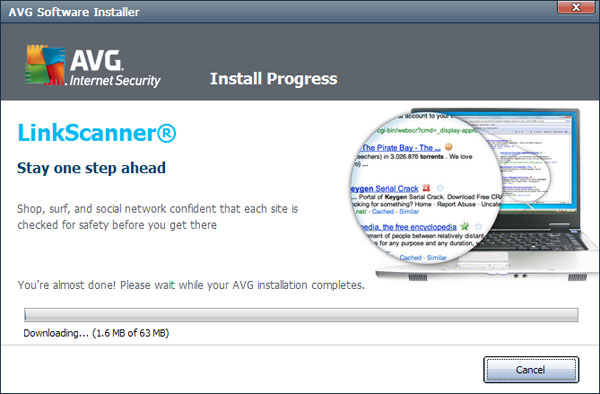 Also once the installation was completed, we clicked "Update", however half way through the update, the installation froze as did our laptop which was a bare bones system. After a reboot, the download started again and fortunately it did not need to start from scratch and proceeded where it crashed. The update was quite large which was around 60meg of virus definition updates plus a program update of the same size. That's quite large for someone who may have limited bandwidth.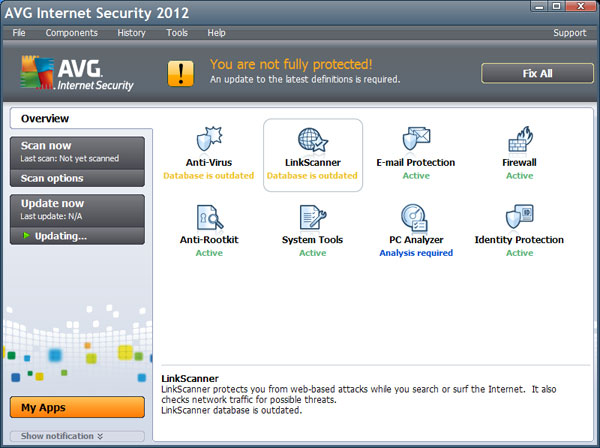 Once installed, we were greeted to a rather generic Internet Security Interface that was quite easy to navigate with eight options that the user could click on. These included Anti-Virus, LinkScanner, E-mail protection, Firewall, Anti-Rootkit, System Tools, PC Analyzer and Identity Protection. By clicking on a section, it would bring up a new screen but for most people, they can just let the program run in the background with a minimal amount of user input. Thankfully the program when running did not impact on the overall system of our PC. This is definitely a bonus and we even tried it on an older desktop which ran like a dream once installed.
With a simple to use interface, the main button that users need to worry about is the "Scan Now" button on the right hand side of the screen and the "Fix All" option. Scan now will basically scan the computer for threats, whereas Fix All will fix any issues with your Internet Security Suite such as an update for latest definitions or something more dangerous. There is even an option to setup scheduled scans but fortunately things will work quite well in the background.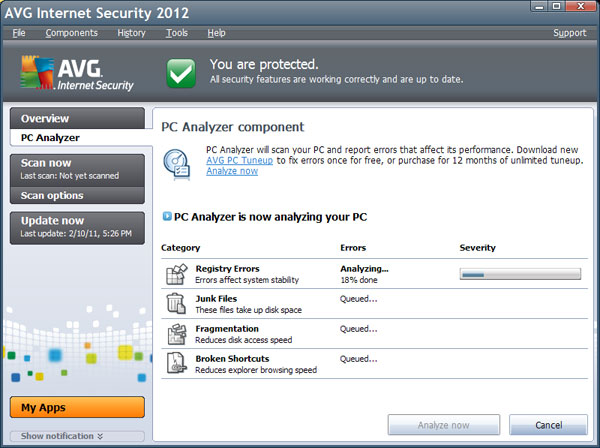 The program comes with a PC Analyser as well which scans your PC for software issues such as registry errors or fragmentation issues. You can fix this by selecting AVG PC Tune-up which is a free download and allows you to fix a variety of software and windows issue. Please note that this is not the full version and it only lasts 24 hours once you have downloaded the program. After that, you need to purchase the full program. The program also does access the AVG Family Safety network, however this does incur a cost from the user which was not tested in this review.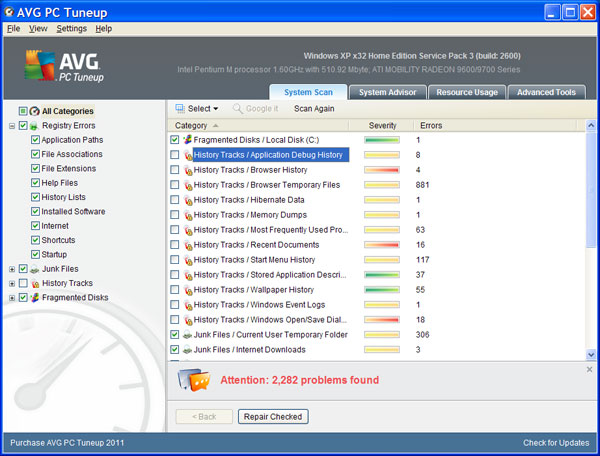 CLICK TO ZOOM - PC TUNE-UP
Scanning works like previous programs which does a deep scan of your system that takes awhile but once scanned, it will be considerably faster upon the next scan. We tested a variety of known threats for AVG Internet Security 2012 and the program picked up all threats from e-mails to malicious website links and traditional threats such as Trojan horses.
The malware aspect of the program is quite powerful, thanks to the powerful root kit scan which unfortunately is a separate scan for some strange reason. Needless to say, all viruses and Malware was stopped dead in their tracks. The SPAM aspect of the program worked well with Microsoft Outlook and it probably stopped the same amount of SPAM to comparable Internet Security Products... although some money making scams from the UK still managed to get through.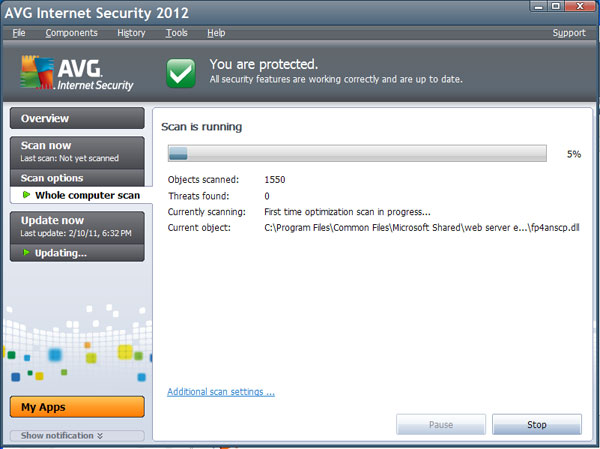 AVG Internet Security also comes with a Firewall that is actually quite powerful but unlike some other Internet Security suites, it requires a little too much user input. However once initial scans have been made of your programs that access the net and vice versa, things do speed up but unlike products from Norton, this program definitely needs a smart Firewall system.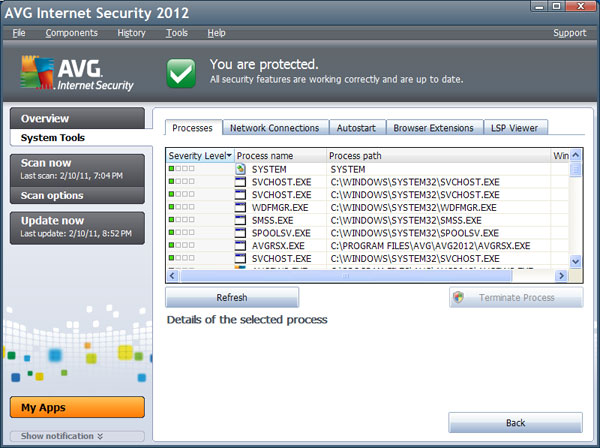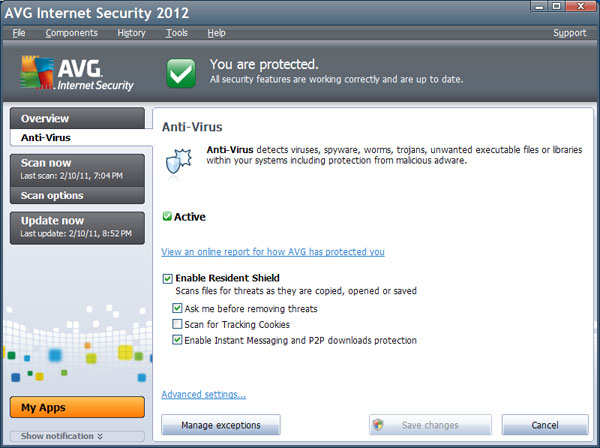 CLICK TO ZOOM
For those that like to tweak their security programs, AVG features quite a vigorous backend system with a considerably amount of features that can be turned on and off. For the basic user, most are turned on but for those tweakers, the detail in the Advanced Settings is quite in-depth. It's handy to have, especially when other programs are effecting the way the program is running. All in all, AVG Internet Security 2012 is a sturdy suite that offers everything you need to protect your PC for 12-months.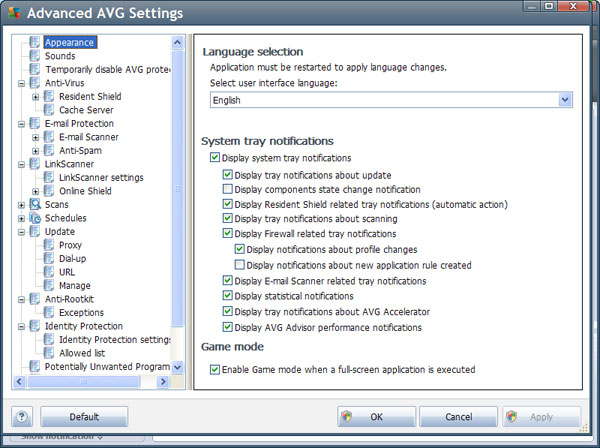 Final Thoughts?
AVG Internet Security 2012 is a strong Internet Security Suite but it is lacking in some of the modern features that Norton and McAfee have been employing in the past few years. One thing I did not like about the program is the way it links to outside programs that must be purchased. This does create a rather "shareware" feel to the program and does lack a little professionalism, especially if you have already forked out your hard earned dollars. Even so, this has been designed for security and it does that commendably but just be warned, some computer knowledge is required to use this suite.