The first thing that sprang to mind when getting this title installed and ready to play (which was a breeze by the way), was that it closely resembled another title where you got to make your own music and record your vocals over it called Ejay.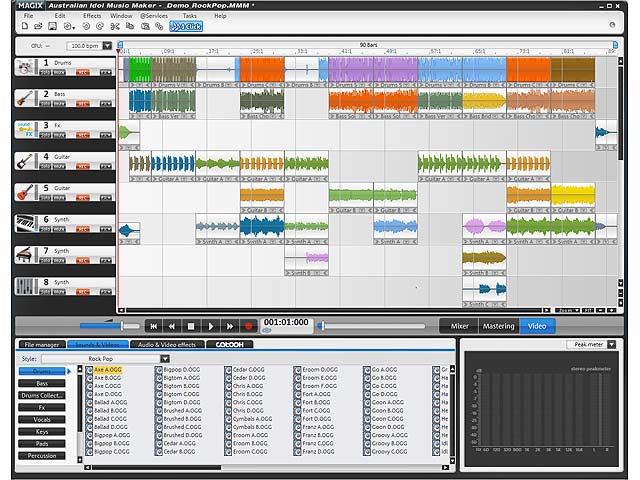 Features
Brand-new sounds: from top producers in styles Rock, Pop, RnB, Hip Hop and Soul

Award-winning technology: Based on the millionfold-selling and award winning MAGIX Music Maker with the tried-and-tested, easy-to-use principle of sound building blocks

Automatic Creation: MAGIX Song Maker: Create songs with a click

Studio quality: professional audio quality with effects and sounds
For those of you who are a bit reluctant to use the software due to having no experience with any music type software or no musical knowledge at all can relax. The interface is practically idiot-proof with everything laid out clearly in front of you with different tracks taking up different tracks along with a mixing studio so that you get the effect that you are wanting.

As you would expect with any Australian Idol title, there are a number of style that you can choose from to reflect the mood that you are in to serenade your computer with. If you have the appropriate setup, you can also record you own vocals and then tweak them afterward in order to make yourself sound just like the latest pop sensation who will never have the ability to sing live in front of people ever!
The most important new features
MAGIX SmartLook: clearer program interface in matching "Idol" style

Over 50 sound effects: ready with a click

MAGIX VariVerb: highly realistic studio reverb, from small room to cathedral sound

Remix Agent: optimized beat recognition of music tracks for remixing

Mixing desk: with advanced effect access and new, tidier look

MAGIX Music Community: upload your own songs and vote online

Task Assistant: simple introduction to the program and to the world of music with the help of short videos, program tips and online tutorials.
This software is built upon the Magix engine and like the Ejay software, itís simply a case of dragging and dropping the beats that you need onto the main board and away you go, you have music (of a sort). The program is totally intuitive however reveals some depth when you start to mix it all up some.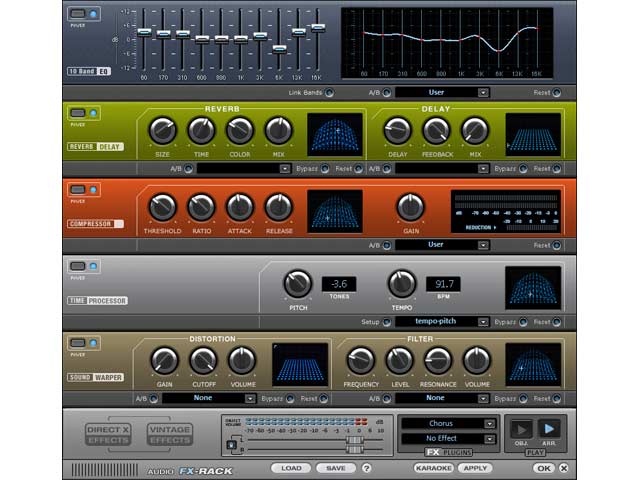 Naturally you will need a decent sound card to do this program any justice but even your basic onboard sound should provide a decent enough experience. There is a tutorial system that is in place to get you started and should provide enough help to get you on the go with making your own Australian Idol experience.

System Requirements:

Windows: 98/98SE/2000/ME/XP/Vista
700Mhz cpu
256mb ram
900 mb hard disk space
4mb sound card
32x cdrom